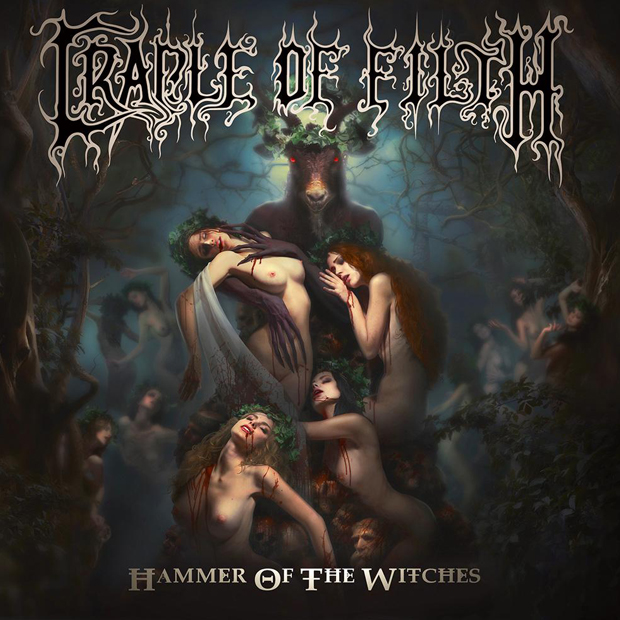 Cradle of Filth, a band that surely needs no introduction but perhaps a brief history lesson. Since their inception in 1991, the band has undergone numerous alterations to its line-up, the most recent and significant being the departure of long-standing guitarist, Paul Allender. Despite all the changes in the past, there has been a fairly consistent sound; the noticeable changes were a slight difference in the style and feel of the songs when Allender returned to the band in 2000, and a further shift again when Gian Pyres left in 2002, apparently leaving Paul to establish himself as the dominant guitarist. With Paul gone and two new guitarists in place, I was curious to see how the sound would change. Dani Filth himself has cited Dusk And Her Embrace (1997) & Midian (2000) when talking about Hammer Of The Witches; usually, when a throwback to former days is suggested, I am disappointed, but not this time. The new line-up has somehow managed to achieve what I thought to be the unachievable; they have created a sound that so deftly revisits the band's former days.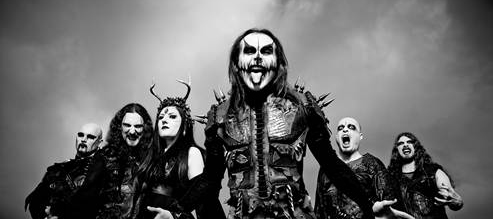 'Walpurgis Eve', opens the album in Cradle's trademark style; a dramatic, orchestral composition which sets up an album that truly does revert back to the days of Dusk And Her Embrace and Midian.
Surprisingly, their first release, 'Right Wing Of The Garden Triptych', is the only track that really stands out from the rest of the material, mainly due to the more obvious melodic elements and lead vocal sections from Lindsey Schoolcraft.
They have refreshed the style that was nailed in Midian, which is a credit to the band. Dani Filth has taken a step back to his more traditional and raw vocal style, perhaps partly to do with the creative outlet of his other project, Devilment. Of course, this does come at a price, in this case the articulation of his lyrics; however, one of my favourite parts of sitting to listen to a Cradle of Filth album, was to take out the album booklet and marvel at Dani's superb lyrics.
For me, Midan has always stood above the other releases, closely followed by Damnation And A Day (2003), so to see them return afresh to this sound is a pleasing and unexpected turn. As a whole, Hammer Of The Witches is one of the best releases from the band in the last fifteen years.
The new album is available from July 11th.