It was back in December on a cold winters evening we saw Dead Label tear the Kentish Town Forum a new one. And boy did they go down a storm.
Well here we are almost 8 months later with a copy of their latest album Throne Of Bones and what an album it is. Maybe its just my old age setting in, but for someone slowly losing faith in the generic metal genre its absolutely refreshing to hear something that feels as though its not just going through the motions, that feels and sounds like its played with conviction.
The first thing that quickly stands out is the production quality which is superb and makes the songs instantly jump out at you. The album was recorded at East/West Studios in Hollywood, CA by Chris Rakestraw (Megadeth, Children of Bodom).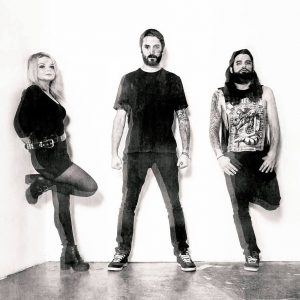 Make no mistake, this is metal. Forget the million different kinds of subgenre for a second. Its got groovy riffs showcased heavily in 'Salvation In Sacrifice' which I would imagine will have thousands of people jumping up and down to the beat. Its got punchy drums that will punch you repeatedly in the face, 'Ominous' gives the listener a good stabby intro followed by some slow pacing in what feels like the angriest song on the album. Its got oh so angry vocals that is the standard with this type of music, there are growls, there are screams, its all there and there is a good mix.
With only 8 tracks to the album, half way through what has been a terrifically turbulent journey, we get to a track called 'The Cleansing' which offers the listener a short moment of peace and tranquility. That being said, it does break the flow and maybe feels a little out of place but it really is the calm before the storm before 'Exhume The Venom' kicks in. And kick hard it does!
Things end with a track called 'The Gates Of Hell' where the use of a piano into is well placed before what is becoming A Dead Label signature groove kicks in. There are monstrous riffs and the use of double bass which ends the album on an 8+ minute epic high note. A worthy end to a terrific journey for all those metal fans out there.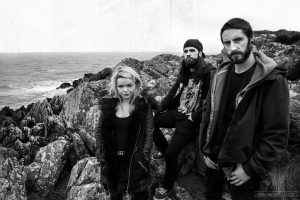 Rest assured, the metal scene is lacking in quality bands at the moment. Sure there a plenty out there, but not many are pushing the boundaries. Not many are doing anything particularly special. Its clear that Dead Label had a vision with Throne Of Bones and they went for it. Sure, there are definitely shades of pretty much every Roadrunner Record band going, but most importantly, they have put their own spin on it and pull it off nicely.
The band themselves have had a great time since beginning their journey in 2008. Support slots with the likes of Machine Head and Fear Factory have clearly given the band a boost of confidence and this album is a testament to that. Could they be the breath of fresh air and a reboot the metal scene so desperately needs? Only time will tell!