RAMzine are proud to support Breaking Bands Festival. Now moving into it's third year, the festival is ever growing into the UKs most popular weekend festival for unsigned bands within Metal, Punk and Rock .
The festival takes place at Stoke Prior Sports & Country Club in Bromsgrove, 26th-28th May 2017. It's exciting to see the festival will this year be running for 3 full days, which means more bands have the chance to be showcased.
The first seven acts have now been confirmed.
The Friday night headliner Forgotten Remains:

The opening band of the event – Dakesis:

Donkerkarnuffel (TBFM Factor 2016 runners-up):

Syteria, featuring Jaxx from the legendary Girlschool and Keira of Straightshooter:

Footprints In The Custard, for fans of – Psychostick, Evil Scarecrow, Municipal Waste:
Seething Akira, a unique style akin to Enter Shikari.:

Superhooch, the returning band from 2016 as voted for by the fans:
Organised by Mucka Jay and the team at TBFM. It has been great to see such an important festival grow. The event always sells out, but remains reasonable priced. Tickets are avalible at breakingbandsfestival.com/shop.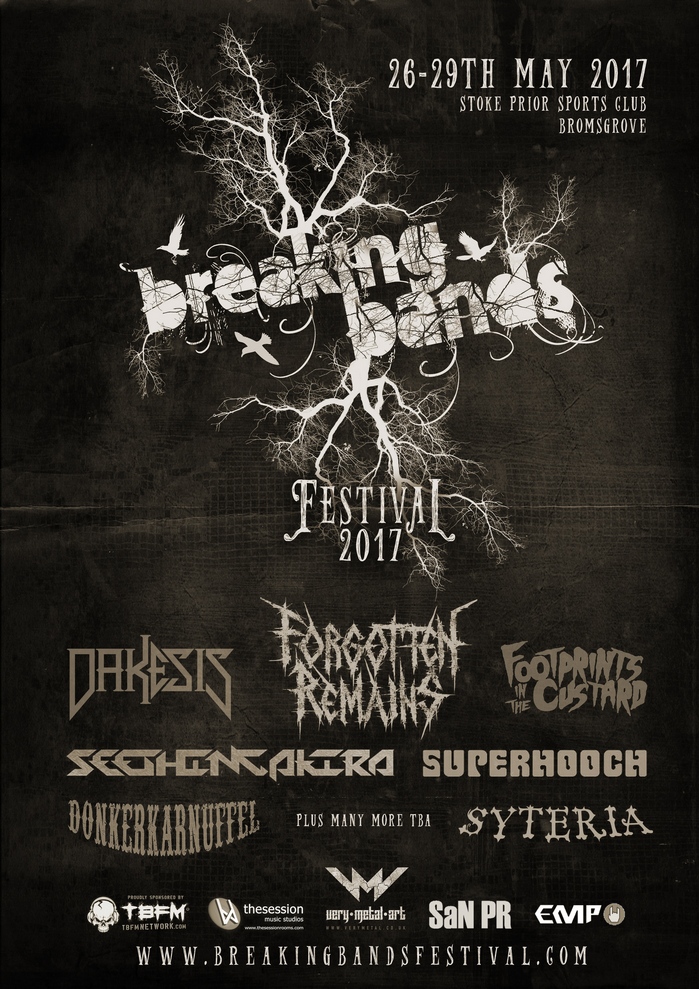 Save
Save