The Astonishing is a two hour long concept album and is the brain child of guitarist John Petrucci, and its musical foundation is a close compositional collaboration between him and pianist Jordan Rudess.
It's not the first time that Dream Theater have delved into this type of release. In 2002, they released Six Degrees Of Inner Turbulence. Although not strictly a 'rock opera', it did carry vast musical compositions and big dramatic sounds serving as the foundation for more story-based lyrics and is probably the closest musically, however, the incredibly popular Metropolis Pt. 2: Scenes From A Memory (1999) was more similar in terms of its actual concept.
This time, however, they have taken it one step further.
The Astonishing is supported by an area on their website where you can read the back story and setting to each track. For convenience, the tracks are embedded in order. It is a rather uncommon way of delivering an album, but very enjoyable nonetheless – of course, that's not to say you cannot buy this on every conceivable format, except maybe minidisc, remember those? Anyway, it took me back to the days where I would sit down and listen to a brand new CD, giving it a couple of listens through whilst perusing the booklet and artwork.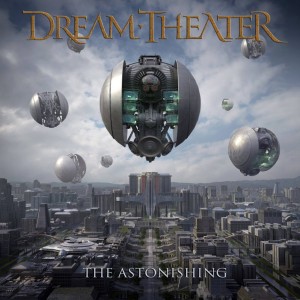 The album starts off with a dramatic intro, giving a glimpse into one of the main features of the story: The NOMACS. These noise machines are an important plot element and they have put together a number representations of the output of these sonic-machines throughout the album, the first being the ominous 'Descent Of The NOMACS'. Following this interesting first track is 'Dystopian Overture'. From the moment the instruments come into play, it bears all the hall-marks of Dream Theater: Unabashed instrumental wankery; beautiful melodies; pace and timing changes; dramatic simplicity and chaotic complexity – all the elements come together to bring something that really does take me back to Six Degrees Of Inner Turbulence.
The album presents a story, one that should be experienced start to finish, much like a film. Yes, it is a little hard going, but don't be a wuss about it – set aside a couple of hours and give it what it deserves. I wouldn't say it's an album to dip in and out of if you have not heard it once before; out of context, some of the songs may seem a little… strange.
Set in a dystopian future, it follows the story of Gabriel and how his gift for music will eventually liberate the oppressed masses. The class divide has never been greater. Nowadays, too caught up with merely surviving, people no longer engage in music or the arts, the only 'music' being the soulless output generated by the NOMACS.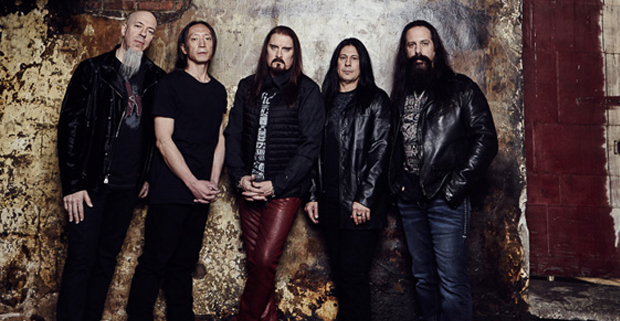 Throughout, there is, as you would expect from this band, great use of musical styles, vocal variety and production to help define parts of the story and the characters; for example, use of stereo to illustrate dialogue and Labrie's delightful portrayal of Princess Faythe – I will say now to any naysayers, that it takes a special kind of man to commit himself to actually singing female parts and I tip my hat to LaBrie for the effort; it all adds to the experience as a whole. Admittedly there are some odd musical style choices at times, but it is very typical of Dream Theater to not deliver the expected.
Their music has always been ambitious and, at times, challenging and this is no exception; The Astonishing is not just music, not just another album, but an experience.
I implore you to go all out in this experience, like you might have done years ago with album sleeve in hand: go to the website, listen to the tracks and read the story, follow the lyrics and take in this epic work.