From the off you know something ominous is about to happen and it isn't long before it does… The anticipation breeds fear into your soul and shakes your very foundation! The gruelling vocal edge gargles its utterings and then you are truly hooked. It may only be a short introduction but it means business and piques the interest nicely, if that is the word to use for a death metal band.
The second track 'God of Annihilation' is much more forthcoming and brutal, with its scathing lunge of rampant rhythms that march into battle and replenish the ears from the short opening track. Captivating and cruel it badgers the senses and paves the way for what is further on the agenda!
'Serpent Messenger' again likes to make beef about its presence as the prowling melee continues with devastating effect! The rumbling blast beats and thumping rhythms are indeed concocted to cause a stir and make a bold statement.

'Resurrection' holding its own as the feisty textures mesmerise with distinct fury and aggression. As the grooves take over it is very clear that the band have you in their sights and locked on target for annihilation of the very brutal kind.
'Nightbringer' knows just how to brutalise the audial cavities and wreaks its havoc almost instantaneously. No surprise there really, as this savage genre only has one thing on its mind and imposes its dirtiest encounter, unleashing a bruising decaying outcome with all its might!
'Monolith' possesses a hard edged resonating sound that envelopes the senses and leaves one feeling very exposed to its surrounding encounter. It harbours an urgent angst within its core and made more urgent by the sound of sharp strings.
'Devastate Obliterate' – back to the putrid vocal bait that sucks you into their fierce and intense arrogance, with a very formidable gargle blasting and blast beats that compliment it to the extreme.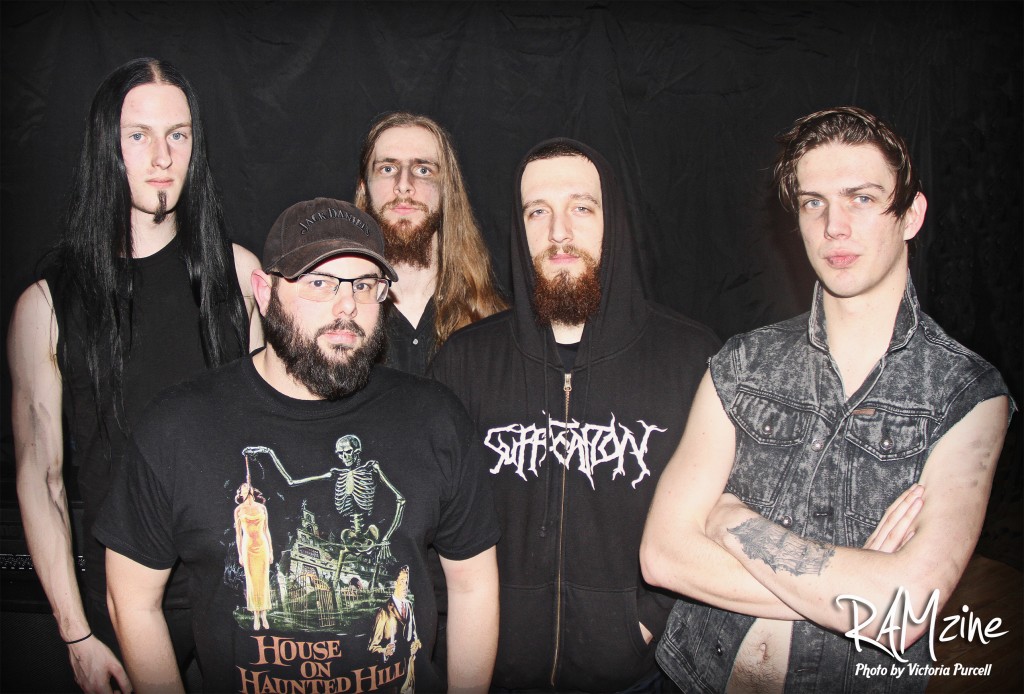 'Arrogance' – a very apt title as End of Salvation delivers it with success as a brooding bass and inflamed melodic rhythms come crashing around your ears enveloping the soul in this bone crushing track.
On 'Worthless' the drama continues as this track beats up a storm that can only cause a tantalizing whirlwind of pleasure. Its rhythms are heavy and forthright as expected and filled full of rancour and bite.
'Fire to The Flesh' starts with a primal skulking of sorts and then unleashes a terrifying vocal scourge as it creeps into the darkest recesses of the mind and slowly infiltrates with utter abandon.
'Tyranny' is a superb track to end this bonanza album on! Its battering's are equal to 10 on the Richter scale! The confrontations of such a track will surely leave utter devastation in its path.

See our review of End Of Salvation live at Readings Metal To The Masses.