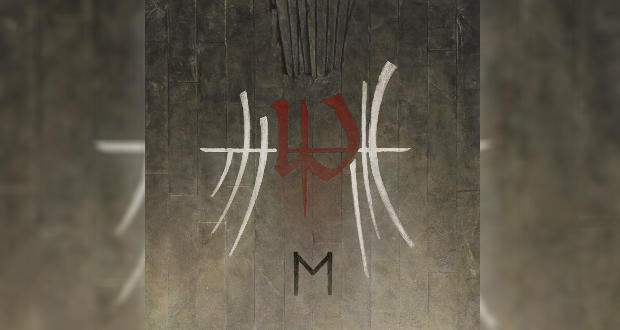 The metal word owes a lot to black Norwegian metal progressive leviathans Enslaved for their 26 years of service. 14 albums in and there still doesn't seem to be an end to their limitless well of creativity. E certainly marks a milestone in the life and times of Enslaved, as they surely head towards the pantheon of immortality.
Black metal at the turn of the '90s was and is still considered to be, the most extreme subculture the planet has ever seen in modern times. Governed by a puritanical and elitist law, if you should dare expand beyond the formula laid down by the likes of Mayhem and Gorgoroth, chances are your mortality rate would slip down pretty sharpish. In hindsight, it really puts Enslaved's efforts into perspective to just how far they've come, as we bask in the glory that many have already dubbed to be a masterpiece.
E isn't so much reinventing the wheel at this point in the band's career, but expands their concepts further, while filling out their own canvas with some of the most diverse plethora of tonalities metal has to offer. In contrast to the more nostalgically sounding In Times, it's evident that E has taken them further into progressive waters without completely disregarding their affinity for heaviness. Looking at you, Opeth!
This is undoubtedly Enslaved but with a new lease of life. 'What Else Is There' being the shortest track on the record, coming in at a minuscule and satisfying 4:44, Enslaved always manage to take ginormous soundscapes and utilise every second of sound, serving the music's purpose to its full potential.
Some of the albums finest moments are undeniably featured on the powerhouse that is 'Sacred Horse'. Thundering on the wave of Cato Bekkevold's double bass attack, the war drums sound on high as the track slows, building upon itself layer by layer, that leads to that penultimate climax, making its way for the sensationally prog-grooves of 'Axis Of The Worlds'. Sounding huge as fuck, this moment isn't particularly significant to the rest of the album either, which says a lot about what we're dealing with here. There were so many moments we could've picked. For example, the Pink Floyd-esque saxophone solo of 'Hiindsiight', or the epic chorus of 'Feathers Of Eolh' that has us screaming at the top of our lungs. Cheery picking this album is like making sense of torn out pages from a saga. A sonic buffet suitable only for halls of Valhalla.
E has so much to give as we reap its bounty with every listen. Simply one of 2017's finest records. A work of genius.
E is out now via Nuclear Blast.