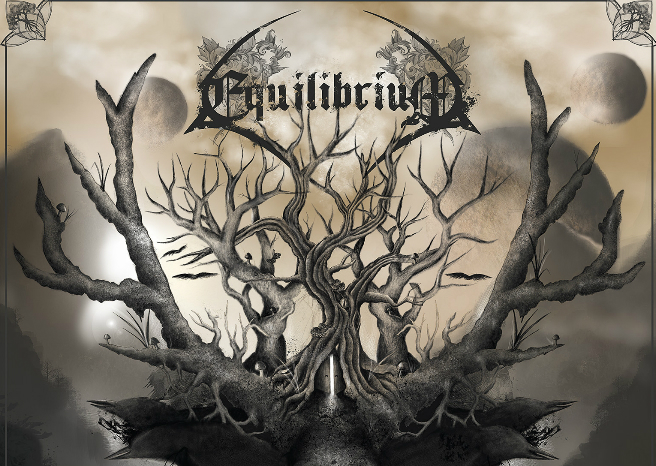 Track-by-track
With a thunderous mighty roar or pure power 'Erdentempel' – (Earth Temple) explodes into life with 'Ankunft', which literally means arrival.
Now we know 'Erdentempel' is alive and kicking the next track 'Was Lange Wahrt' – (What is long is maintained) is no surprise – its epic frame and lively sounds are forced proudly through the speakers and into the audial canal like a red hot lava trail.
'Waldschwein' – (Forest Beast) holds a lot of wild birds singing and then a further folk edge proceeds. Flanked with wild imagery of Vikings from lands afar springs into view. The fact it is sung in German as most of the tracks are really add to its depths of potency on this medieval track – Most definitely epic.
'Karawane' or (Caravan) is up next and has a kind of hurdy gurdy sound as it wields swords with the enemy. The textured riffs are well rounded and precise along with a heavy gnarly vocal that Amon Amarth would be proud of.
'Uns'rer Floten Klang' – (Our flutes sound) Not shifting from its comfort zone of medieval flanks of epic, the track flourishes under a strong melodic haze with more than a sprinkling of flutes.
'Freiflug' – (Free Flight) Starts with more of a metal flavour but still epic, of course, the apple doesn't fall far from the tree here. The intensity shifts and the track delivers in equal abundance with stirring intervention.
'Heavy Chill' – is one flurry of avenged madness as it swirls tempestuous rhythms and jaw breaking beats that in turn spread imposing, inventive and creative imagination.
'Wirthaus Gaudi' – (Inn Celebration) – Another epic rampage of bruising with. Surprisingly, a bit of tongue in cheek, however the band pull it off with ease. I bet this track goes down well live! And reminds me slightly of Finntroll's Trollhammeren.
'Stein Meine Ahnen' – (Stone my Ancestors) – A flight of fancy this is fiery and ferocious with an all-round mesmerising eruption of powerful riffs and keyboard that blend well with the overall accompaniment of harsh growling vocals.
'Wellengang' – (Waves) – Literally 'klunks' into life and brings to mind the life of everyday folk in medieval times and could even be a sound track to a series. It really does breathe new life into imagination making it bristle with colour.
'Apokalypse' – Unleashes a darker side with a tribal drum sound. Its efficient passion reaches into the unknown. Furthering on it ignites into a harsh battleground of raucous rhythms.
'The Unknown Episode' – Is a beautiful track to finish on. Its beauty is very impressive, with pouncing melodies and a rich breath-taking sound it paints a vivid picture and is all encompassing.
All-in-all, I have to say it is one red hot album that lovers of Finntroll and Amon should welcome this with open arms. It's fiery, intense and rich in superb overall sounds that you just want to wrap yourself up in and never let go. The vocals are luring, the keyboard mesmerising, while the drums are harsh and uncompromising with strong bass hooks and superb guitar riffing, you couldn't want more from an album. This stands tall and is one amazing album – nothing has been removed or cut out it is all there for the taking – Equilibrium have smashed this one hundred times over. The earthy sounds and rich melodies serve to engage its listeners and serve them it does on all accounts.
10/10
The 12 track album by Equilibrium 'Erdentempel' is out now via Nuclear Blast!