The Danish band Forever Still consisting of Maja Schønning (lead vocals) Mikkel Haastrup (bass) and Dennis Post (guitars) are a heavy rock band of the highest quality.
Their disposition towards restless beats and capacious riffs helps to accentuate the amazing energy of Maja's fervent vocals. These range from whispering refrains to bellicose yawps… Often both provided within a matter of seconds.
Now the Copenhagen based outfit are preparing to launch their debut album Tied Down — on 15 January 2016.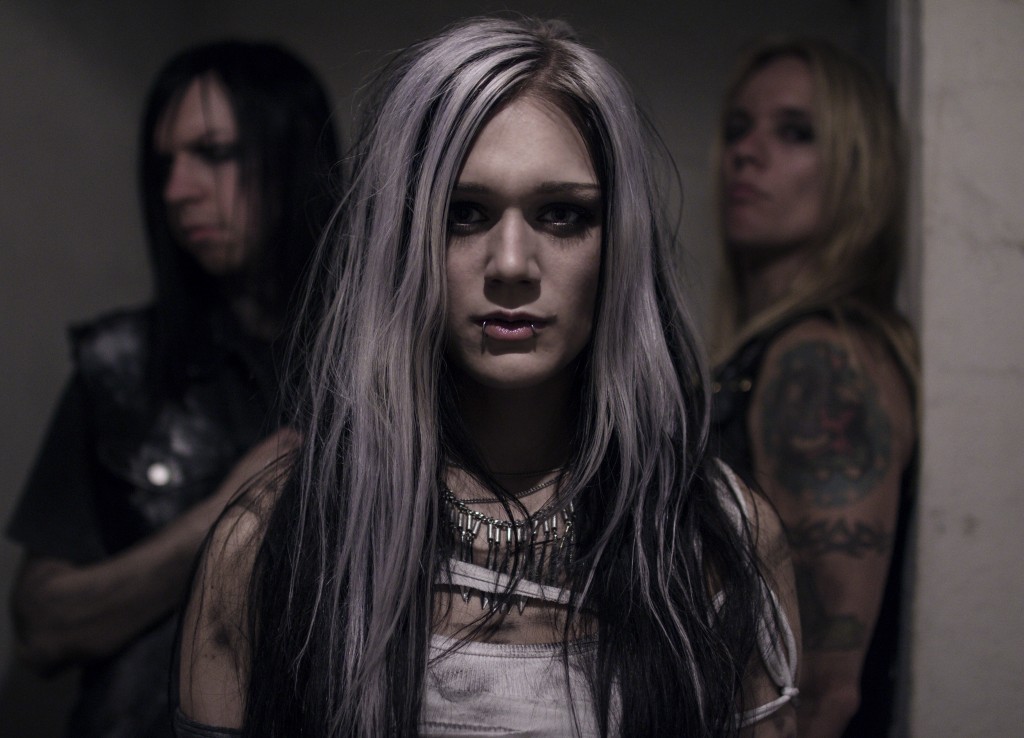 The album opens with 'Scars' which is melodically strong and proudly displays the perfect percussion that this band is justly famous for — along with some exorbitantly rich guitar-work. Sure, this will remind you of Evanescence. And I'm not making a cheap comparison here. It's undeniably true! There is a dark presence in this piece, as Maja's voice will cool you to the bone. It's beauty and power, united.
'Once Upon A Nightmare' opens like a Hammer Horror haunter. With gritted synths and pebbles of rhythm. The voice yearns nostalgically — sincere and painful. And the chorus is searing and passionate. This is a song that brings with unrequited desires and burning infatuations. It's a piece built upon crushed tears.
'Miss Madness' starts with ice cold chips of piano and then dangerous guitars claw at the edges. The moonlight vocal appears fresh and vigorous. Yet the piece plods along dark alleys, like a lame wolf. Untamed, fierce. Forever lost.
The album ends with the stormy, but angelic, title track 'Tied Down' with those pungent lemon-drop synth-slices and a framework of rusting, incisive guitars.
This album is full of enchanting beauty, introspective lyrical content and a sense of pure isolation — but without being overwhelmingly fussy or overly romantic.
Tied Down will be released next January, followed by extensive European touring.