When you see most cover bands , or tribute bands, you know what you are going to get –  a good laugh, a bit of fun but you know it's not the real thing. Hayseed Dixie on the other hand are a totally different experience. Imagine all your favourite rock songs played by four hillbillies, using banjos, mandolins and fiddles.
Stuffed in to an over-sold Academy 2 with people of all ages and facial hair levels, support act Tom Hopskin leaves as the headline act set-up. Some of the audience look a little confused some know what to expect. Wearing all denim, tie-dye and straw hats, Hayseed Dixie make their presence known launching into AC/DC's 'Hells Bells', a sing-along for those in Angus Young t-shirts. Following with original material shocker – 'Kirby Hill'.
Front man Barley Scotch, real name John Wheeler, is famous for his mid-set banter. He doesn't disappoint tonight either, creating parallels between Bon Scott and Jesus. This leads to their famous version of 'War Pigs' (Black Sabbath) and another of their own tracks 'Tolerance'. Wheeler then explains why their latest album is all soft-rock covers. After a trip to Germany they heard 'Eye Of The Tiger' six times on six different radio stations. "The road from there was clear" Wheeler announces. After covering said song they launch in to a mash up of their own 'In The Backyard' and Elvis Costello's 'Watching The Detectives'.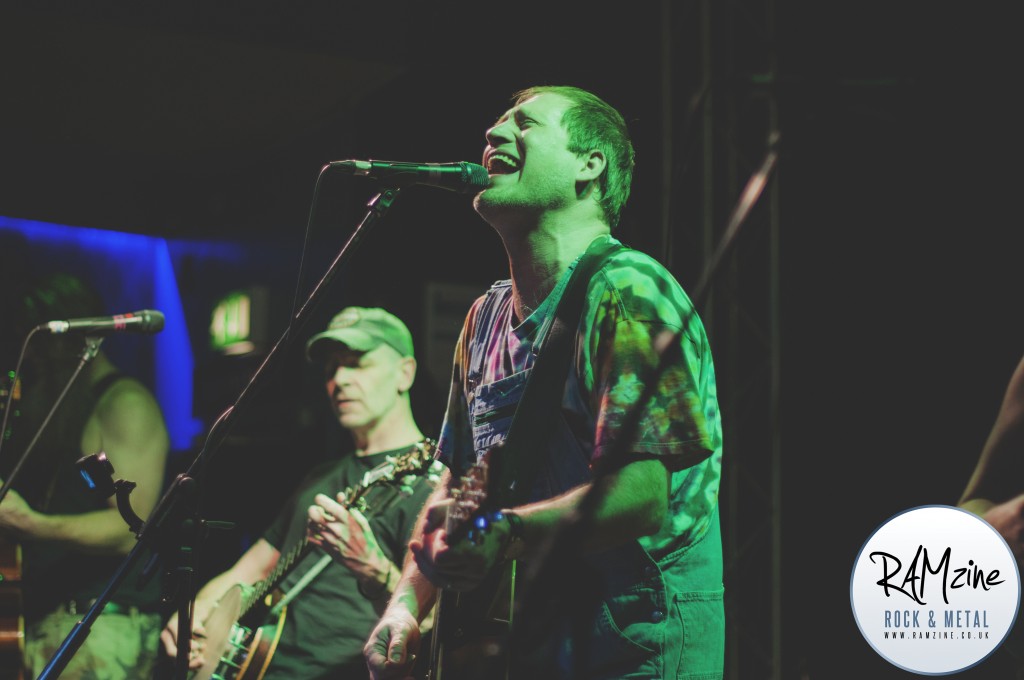 The obligatory 'Ace Of Spades' cover, a song in German (what the -?) and then a cross between 'Bohemian Rhapsody' and Marvin Gaye's 'Let's Get It On' shows that anything goes at a Hayseed Dixie show. More German, more Sabbath and more original material – looks like there's a pattern forming. The US four-piece finish with 'Duelling Banjos' from the movie 'Deliverance' and then the crowd pleaser 'Highway To Hell', only to surprise us with an encore with a mash up of all kinds of songs from 'Hotel California' to George Michael's 'Careless Whisper' to Abba's 'Dancing Queen'. Everything but the kitchen sink is on the table at this point.
Although we did have a good laugh, and a bit of fun, we wanted more than the 'real thing' for hardcore Hayseed fans this was a treat but for casual fans who want to hear banjo-fuelled covers of 'Paranoid' etc. this could be seen as tiresome. A great gig and great energy. The venue obviously under-estimated the band's appeal and the band put too much faith in their original material. Like over cover bands a bit of fun but nothing spectacular.
Photos by Brian James Nicholson.
//