New Jersey born John Taglieri was raised on everything from The Beatles to Black Sabbath. He made his debut with the full length Leap of Faith, and has issued 14 records over a 15 year independent career, topping the Amazon charts and hitting Billboard's with rock, pop and country records. True Believer is a six track EP that finds him once more in a hook-heavy rocking mode.
Crashing in with a rock stomping riff and some great drumming on 'Don't Ask Why' Taglieri sounds a little like fellow New Jersey-boy Jon Bon Jovi or the late Brad Delp of Boston, with added rap and harmony vocals in the mix here. It's an appealing little number. The title track itself is more mid-paced falling somewhere between Journey and Survivor with some choice fretwork being played, while 'Way Out' rises and dips veering between new wave pop and anthem rocker; a song that if watered down for Taylor Swift to sing would earn him a huge wad of money.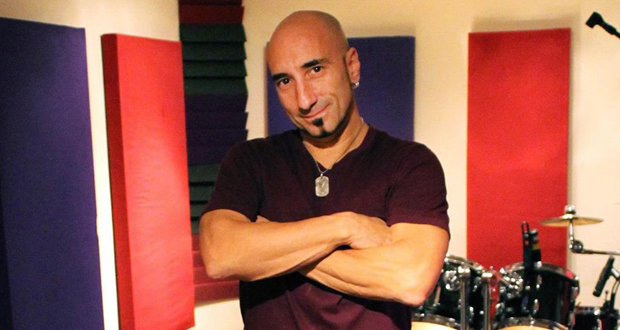 He sings that he can't 'Take This Ride' anymore, but its hook-driven lyrics make a lie of that, all played in a bright chopping chord and melodic arpeggio manner, while  'Above the Sunrise' opens like some 70s on-the-road-again rocker with chugging guitar and organ swells, and meets on the halfway point between early REO Speedwagon and prime-time Boston. 'Mad, Mad World' takes an old Thin Lizzy harmony riff and froths it up over Bon Jovi's 'Keep The Faith', taking a sidestep into Satriani style fusion guitar sounds, a busy tune to end on. True Believer is not about to change the world, and its melodic hard rock influences are sewn with love as patches on a well-worn denim jacket, but sometimes the cosy and the comfortable is just what you need. All in all, it's catchy and modern sounding while evoking the spirit of the past.