The number of heavy metal musicians who could play the Royal Albert Hall is small. The number who could play it and have a person dressed as a giant farting scrotum run around the stage while they do, well, that's a Venn diagram of one. One Mr Devin Townsend. Playing his concept album Z2 in its entirety, Devin brings his bombastic space opera to a stage used to very different stage shows.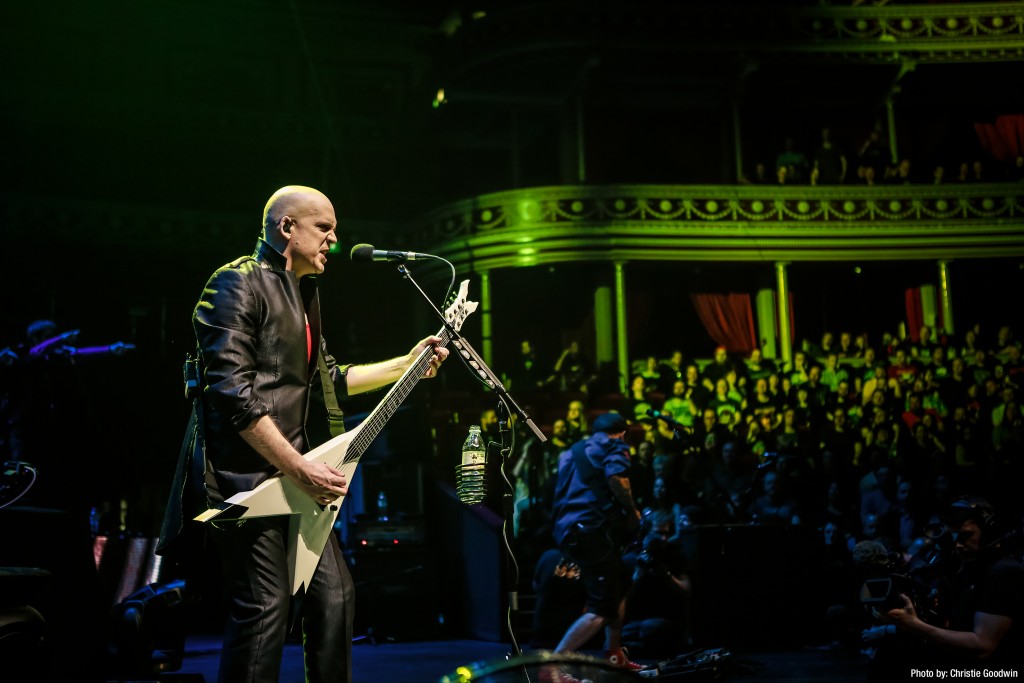 Kicking off when Ziltoid the Omniscient, an alien with an addiction to coffee, comes to Earth in search of a new home planet.  Unfortunately, on-route he steals a Poozer (the aforementioned scrotum) attracting the attention of their War Princess.  In revenge, she follows Ziltoid to Earth and prepares to invade. It is all as over the top and preposterous as it sounds. Devin revels in insanity and this may be him at his most insane. On this grand old stage, he is able to unhinge himself and the production is brilliant. Whether its balloons, puppets or people dressed up, Devin knows how to put on a show and this is one of those live experiences which is worth getting on DVD rather than CD.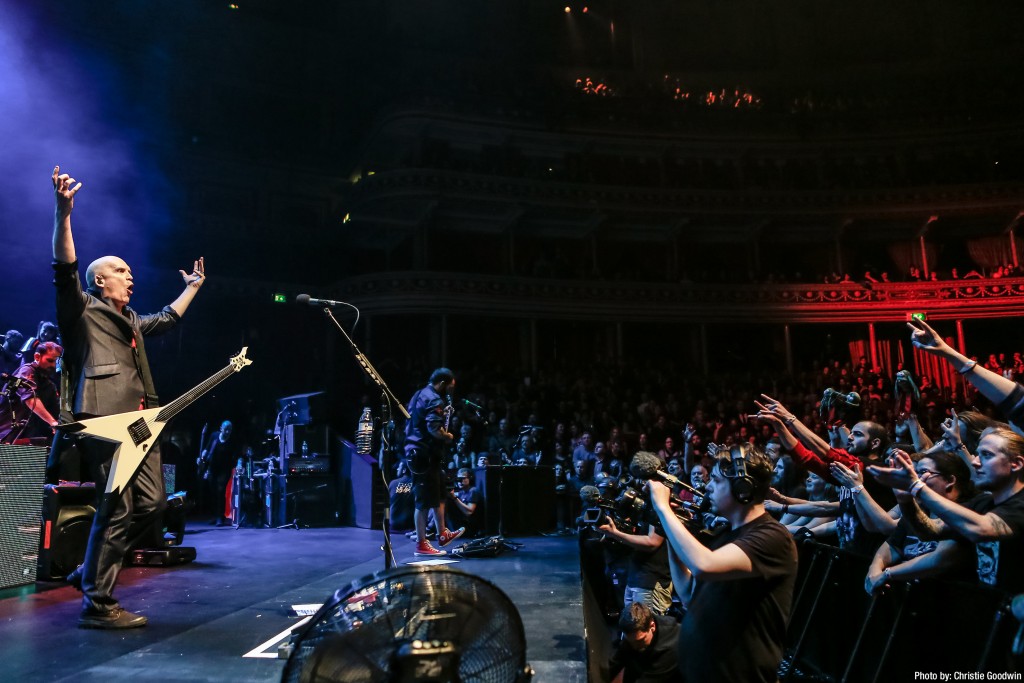 What's maybe most impressive, is that all this visual insanity never once overshadows the music.  Ridiculous concept or not, Devin Townsend writes music worth listening to and in the live environment that becomes all the more obvious.  Huge sweeping guitar parts transition into crunching heavy metal riffs.  While Dominique Lenore Persi's performance as the War Princess is breathtaking.  She goes from hamming it up in the acted skits to blowing you away with her incredible voice.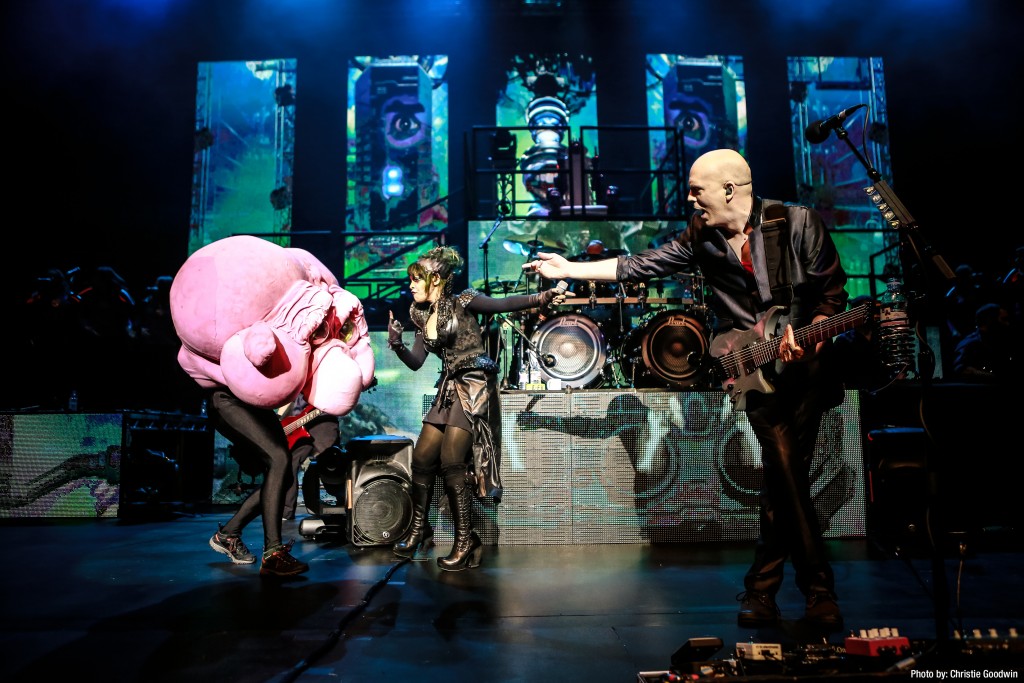 That is only the first part of the night though and once the over the top production of Z2 is over, Devin introduces the second set.  With the setlist voted for online, this sees all the outfits and theatrics put to one side and instead focuses on the music.  Devin is still the star of the show, his self-deprecating humour providing many laughs, particularly as he teaches the crowd how to do jazz hands for 'Lucky Animals'.  However, it would be criminal to ignore the band around him.  The Devin Townsend Project are one hell of an outfit and as they rip through tracks like 'Night', 'Supercrush' and 'Bastard' you can't help but love them.  The music may be just as over the top as anything on Z2 but without the production it feels like a stripped back metal band doing what they do best.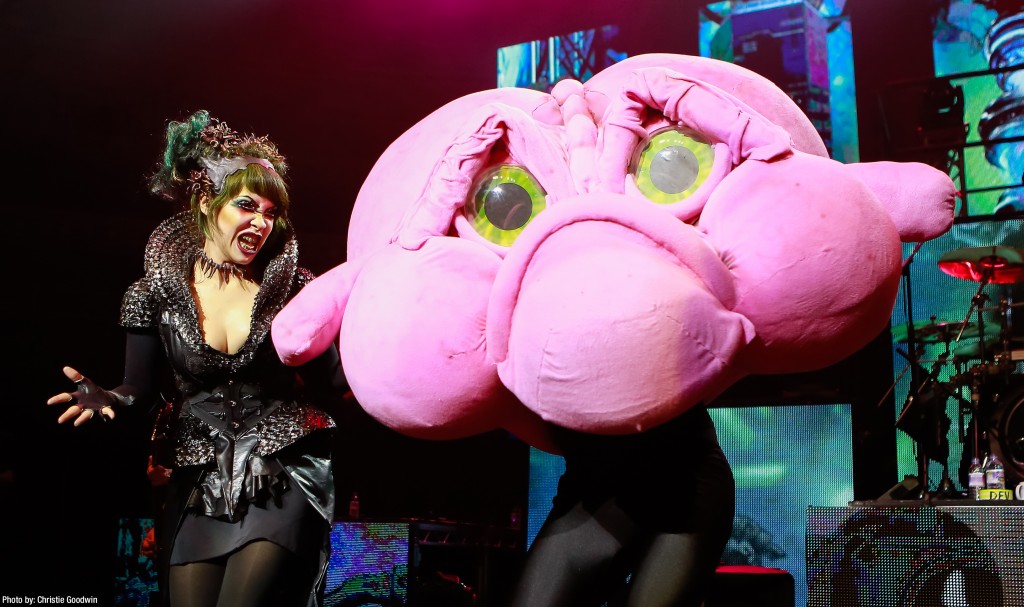 Watching a DVD is never going to be as good as standing in a venue and seeing a show live.  It just can't be.  You don't get that togetherness and while you are welcome to sit in your front room and shout along at the top of your voice, it's never going to be as fun as doing it with someone. However, if there is one metal icon who works in this environment, it is Devin Townsend. Watching this show back, you can appreciate all the little details and take in just how good he is. The production is top notch and the whole thing feels worthy of the near three-hour long run-time. With your chance to see this live gone, this is the next best thing and it really isn't too shabby.