Soprano singer, songwriter and keyboardist Kari Rueslåtten was lead vocalist with Norwegian doom metal/experimental band The 3rd And The Mortal, inspiring future female-lead bands such as The Gathering, Flowing Tears and Nightwish. After leaving in 1995 she has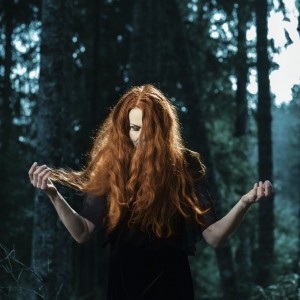 collaborated with fellow female vocalists Anneke van Giersbergen (The Gathering) and Liv Kristine (Theatre of Tragedy) as The Sirens, alongside developed her own solo career, with To The North being her sixth full length release.
Those not familiar with her back catalogue may be taken aback by the music flowing through To The North however, for far from screaming metal sonics it follows on from her previous album, 2014's Time to Tell, and is a melancholically acoustic-biased suite of dark Norwegian folk, with dips across the waters into Celtic music. Influenced by the brooding northern landscapes of her homeland such sheer forces of nature are evoked and brought to bear upon the music without bias; even so, pick a track at random and it will pretty much suit one scene or other from whatever Scandinavian TV crime noir series is the latest hit on your TV as you read this.
Ironic then that the album was recorded over here at Liverpool´s Grammy Award winning Parr Street Studios and pretty much recorded live in what Rueslåtten described as "a special, magical week." It is indeed otherworldly at times, beginning with the ambient folk prog of 'Battle Forevermore' that opens To The North to steer us on course towards that final title track. At once a tale of emotional strife between lovers, and too like Scandinavian myths a paean to braving the elements. Minimalist piano and guitar, alongside treated effects flow under an affecting voice that soars without a hint of histrionics as a Floydian guitar sound takes us towards the song's conclusion. Without a trace of accent, her diction clear, and her voice pure, the songs continue with a simple bass line underpinning the advisory 'Mary's Song' while an electric guitar takes the framework of Fleetwood Mac's 'Man Of The World' into mellow indie rock territory as to some degree does 'Dance With The King' while 'What We Have Lost' has a sturdy Renaissance feel.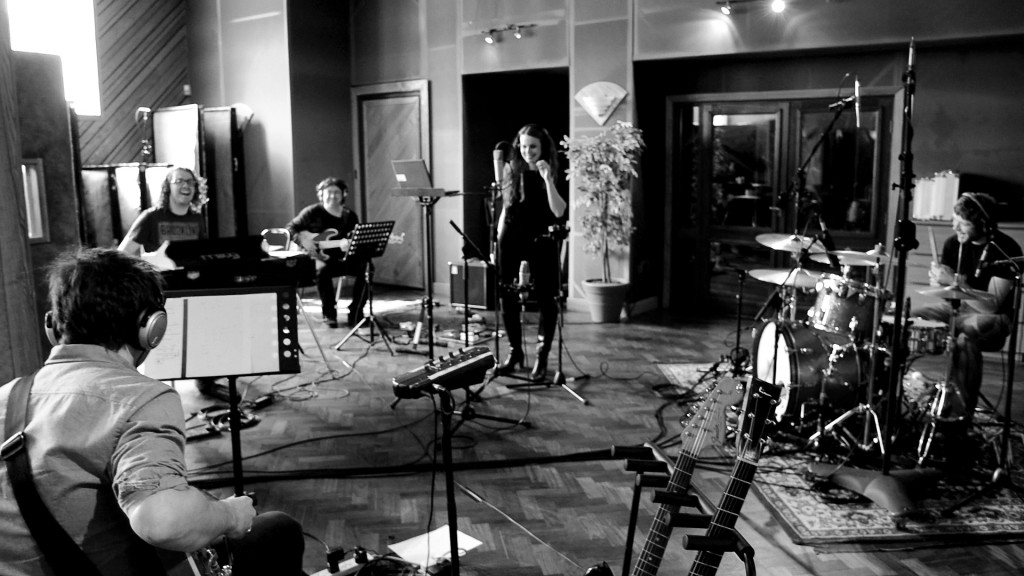 'Three Roses In My Hands' is something extra special. While there's a semblance of the ambient world music rhythms Peter Gabriel and Kate Bush once applied, with added flute over a medieval theme, and yet there's also the spacial textures of Tangerine Dream in there. It's Rueslåtten's voice that moves the listener though. Sensual; it is a thing of beauty. "I hear you, I hear you calling me home," she sings in this apparent love song. But the burning question one asks is: why did you leave? And why now this imminent return? Those questions stir in like a jealous lover, and the song works all the more deeply for what the listener brings to it.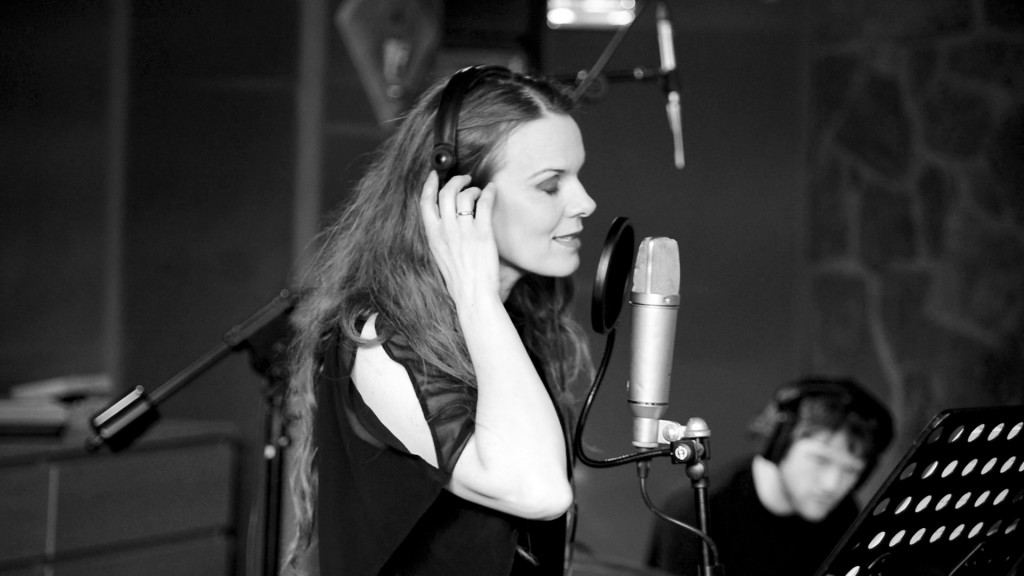 'Letting Go' offers a partial answer. Darker with disgorging fuzzed guitars resound while Rueslåtten's voice floats above, then as the guitars bleed deeper across the soundscape her voice simply wails in ethereal wonder. 'Arrow In My Heart' follows with an almost downbeat blues beat. And then, rationalisation sets in, with decisions made, for love like the seasons has a pattern, and folk protest singer Peter Seeger's 'Turn, Turn, Turn',  made a hit in the sixties by The Byrds is shorn of its pop aspirations and reborn as a minimalist revelation, for the lyrics (taken from The Bible) were never more bitter-sweet, even when a male voice joins briefly in madrigal refrain, her own voice heavenly even as the quiet frosted sheen of keyboards stir more loudly like Hel's gates threatening to open. The video offers another viewpoint, but, Rueslåtten herself has said: "I´m interested in creating emotions in the listener, and mental resting places that allow people to close their eyes and transcend to a different environment" Quite. It works for me too.
Likewise, the singer/composer has noted that she likes music "That creates images in my head that unfold into new stories and new worlds, and invariably these are my home; and the landscapes of the North". And yet there's a bed of warmth throughout this album, even when relating chilling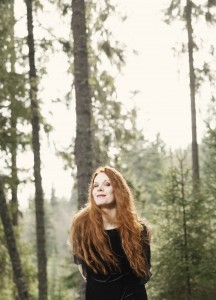 tales; perhaps it is because she is sharing emotions that are familiar to all of us. Finally, on 'To The North' itself over slow-paced Pink Floyd/Tangerine Dream keyboards evocations, a singular bass pulses through, and her own voice articulates, whispering enchantingly to works its way ever more passionately and draw us towards a final conclusion.
Clannard, Kate Bush, even All About Eve are called to mind on occasion, but Kari Rueslåtten has her own voice, and certainly her own impressionistic way of telling a story musically. To The North is far from being a maudlin collection. If anything, it is a suite of love songs that look despair in the face, ignore trusting in hope alone and seek to make grown-up decisions; the fate of which we are not told, and must decide for ourselves.