Swiss melodic metal rockers Kirk got off to a good start with their debut album The Final Dance back in 2003, but drummer Vito Cecere had health problems and they laid the band to rest, deciding to concentrate on side projects, notably guitarist Sammy Lasagni who went on to success with Godiva. Lasagni, fellow founding member vocalist Thomi Rauch, bass player Daniel Pfister and keyboard-man Bruno Berger got back together again in 2010, touring with Philipp Eichenberger on drums, and they have also recorded a new album, Masquerade, that was produced by Dennis Ward and been released on Mausoleum Records.
The drums are loud in the mix on the regimental power metal of 'Devil's Claw' a heavier track than these ears expected, but it's fitting for the lyrical theme delivered by a fine singer, the song becoming more melodic and appealing as the more florid chorus ensues and a line of synthesiser plays out, then second time round a lengthier dancing hell-for-leather guitar sequence replaces the keyboards section, and the concluding verse takes the song's storyline to its conclusion, or acts as prologue should one view a similarity of theme or concept in the proceeding tracks. 'Supersonic Speed' features the kind of riff Blackmoore tossed out one after another in Rainbow and since then the likes of Malmsteen, Pell, and Lasagni in this case play with merry determination, whereas Rauch might be singing about Purple's next adventure after 'Space Trucking'.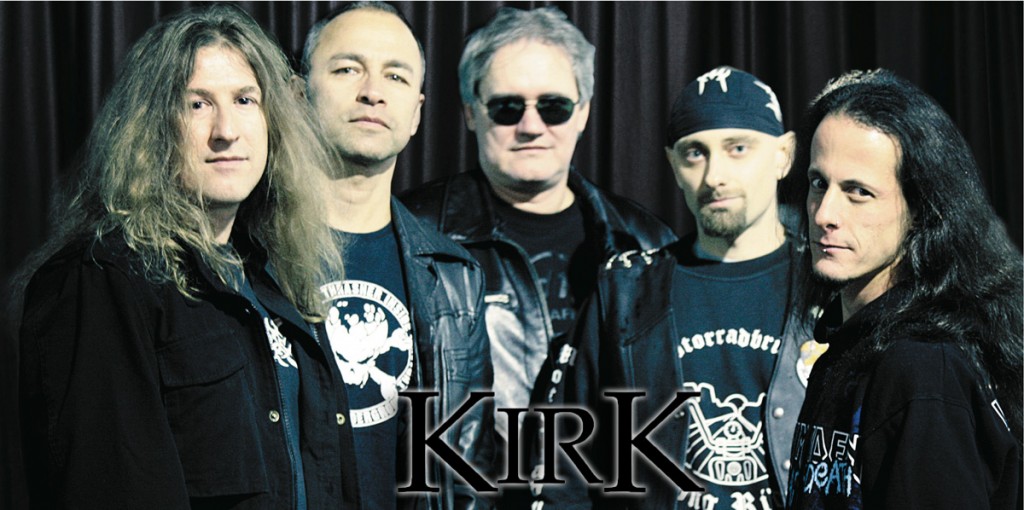 Title track 'Masquerade' is a more band centric number, Berger's keyboards more integral, steering between well-riffed melodic rock, brief power metal charges and more mid-paced drama as Rauch sings of inner madness, love gone wrong and the charades we perform to disguise such emotions. 'Eternity' appears to continue that pursuit of insanity, starting slowly with Rauch sounding a little like former Queensryche frontman Geoff Tate before the band kick in, taking the song in several directions with Lasagni pursuing his Blackmoore influence again. Pfister's bass pushes and prods the tempo for both 'Fight Or Die Music' and 'Nothing Else But Lies' the former kind of like Survivor meets A-ha, the latter more Queen meets Foreigner.
More Rainbow-patented triplet jumping riff rockers can be found in 'Face In The Crowd' and 'Time' where Berger gets the chance to go all cod classical during a solo, then explore a variety of sounds through 'Tragedy' where Lasagni's nagging but appealing riff repetition keeps things in check. Slow sustained guitar and keyboards notes give way to a staccato riff and extended melody line as Rauch picks up what's become a familiar lyrical theme of questioning God, existentialism and quantum physics, all with a melodic bent on 'The End Of The Universe' and the album concludes with 'Fallen Angel' a cool bottom end hooked rock and roll rhythm with fine harmonies, crackling guitar and keyboard textures that's probably even better live.
If you like melodic rock this is worth checking out. It wears its influences well while Rauch's voice has character and Lasagni's solos are worth listening out for.