Formed from the ashes of Gutworm, Krysthla are releasing their debut album A War of Souls and Desires in late September 2015.
If there is one thing I must remember it's don't assume that Krysthla are going to start their album off with subdued tones and maybe keep the volume to a minimum before playing it, or suffer the effects of having my ears blown inside out!
The first track 'Minority of One' is fearless and forthright bludgeoning its beats to a frenzy of harsh guttural roars and seething guitar tempos that flourish time and time again. Its mesmerizing pace is brutal, unforgiving, compelling and worthy of anyone's time.
The second track 'Luminosity' harbours a dark tone that prowls with a commanding force and energy that is enthralling and spiteful. The vocal tones are bruising and non-compliant as they spew their pervasive and piercing savagery up until the very end of this well-oiled track.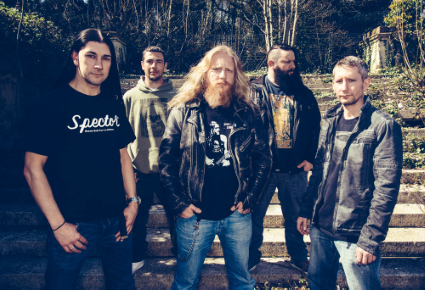 The next track, simply titled 'H+' ferociously clambers over its own rhythms and pushes the boundaries through a force-field all its own making! While the tempting primal lures are hearty and give off a deathly radiation, the hostility brims over this well-rounded composition with no mercy.
'Caged Earth' battles its own demons in an all-out carnivorous feast, ripping flesh from the tender bones situated in the audial cavities, with devastating consequences.
The next track to hit is 'By Way of Deception' holds a striking momentum of caustic beats and vocals that gouge like a savage beast's steel claws! It plants the bait nicely and literally coaxes with a superb electric riff that pulverizes!
'The Human Cipher' launches into a tirade of vehement drum beats that simply dominate the track, but underlying is a caustic riff and on it, sits a potent vocal edge that slices unmercifully as the track borders on total insanity!
'Praise Thee in Flesh' is no doubt a jibe at religious beliefs and who can blame them? This band have an addictive quality that knows where to hit and how hard to hit it! The riffs are compelling and house a dark edge that simply soars to greater heights.
The final offing on this brutally insane album is 'An Ancient Hope' that kicks off with a subtle ambient tone before exploding into a frenzy of grizzling roars and full-bodied power that is only pushed further by a brutish beat.
Without a doubt this album is an enthralling masterpiece of sheer terror! It will stir up emotions that you never knew existed and leave you suffering the consequences. With rich barbaric lures and solid steel riffs, backed up with tremendous rugged blast beats and grouchy vocals – are indeed an ominous presence and leave you in no doubt who the masters are. Nobody will survive this devastation and believe it or not – they are actually a British band!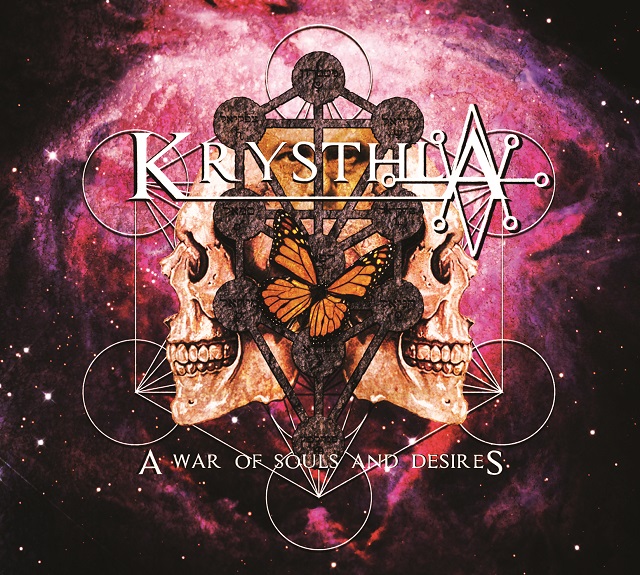 Krysthala A War of Soul & Desires is to be released: 25th September 2015. Pre-Order on Amazon here.
Track List:
Minority of One
Luminosity
H+
Caged Earth
By way of Deception
The Human Cipher
Praise thee in Flesh
An Ancient Hope
A War of Souls and Desires was engineered and mastered by Neil Hudson at Initiate Audio and Media Studios. Produced by Neil Hudson and Krysthla with all music performed by Krysthla.