The Scottish rock band Altered Sky — with the talented entertainer Ana Nowosielska up front — have always reminded us of early Avril Lavigne. Those same complex, yet immediately appealing, melodic arrangements. That same post-punk darkness which backcloths the more effervescent sounds. Angular guitars that often find themselves colliding into intense drum-work. And, of course, the empowering and iridescent lead vocal that is fun (most of the time)…But can be angry and passionate when
it needs to be … And will shake you out of your lethargy and bang some good sense into you!
We were lucky enough to see the Glasgow band playing their London show at the fabulous Garage Venue, Islington. They are currently mid-way through their "Bury It All" tour.
The show kicked off off with the thrilling and fizzing "I Know You Know" which has a tantalizing riff with syrupy lead guitars. It was a wonderful start. The audience sang along to the "You're Never Gonna Stop Me Now…" line… And, in no time at all, we were all fisting the air like mad. It was terrifically energetic.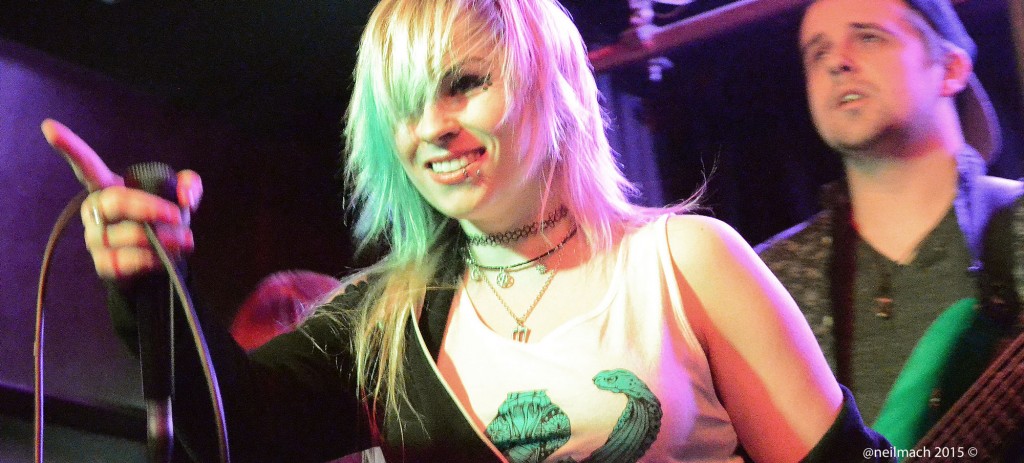 Things started really coming alive with 'Decay' — with the audience enthusiastically clapping along, and yelping in unison.
Next was 'Where I Belong' which is one of our favourite songs. It had sledgehammer bass-notes (Ross) spectacular drummery (from Amy — always alert and bright) and with sparking guitars (Richard) that blazed and skewered the air like flaming liberty spikes. "You're too late…" Ana sang out. Her voice turning from bubblegum sweetness to dangerous flame in a mere second.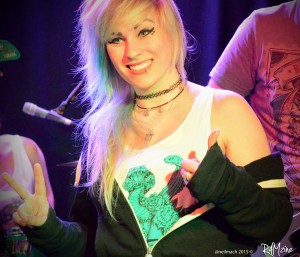 The guitar-work on 'Live For It' also had powerful wallop. It was as dark as you could ever want it to be, with some ferocious energy held back, and not released 'till we were tantalizingly close to break-down. This song had a surge of power-punk intensity. And Ana managed to fill each corner of the London venue with drama.
The tempos kept coming at us, till we were bouncing across the floor with the intense liveliness of it all.
By 'Bury It All' we are all drenched in sweat and swirling like demons…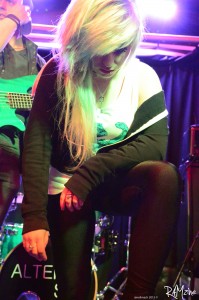 "You Say All The Strangest Things To Me…" She sang-out. We all chanted along. This was one of their neater & crispier songs and almost guarantees, for them, much deserved mainstream success.
The London Garage show was filled with electric blue streaks, dashes of urgent beat, touches of grunge and shadows of darkness that remained lurking in the background. Heartfelt lyrics and true emotions were vividly on display.
Altered Sky are a game-changing band. Totally authentic and completely legitimate…. They play with fervour, imagination and unbridled passion.
What a show!