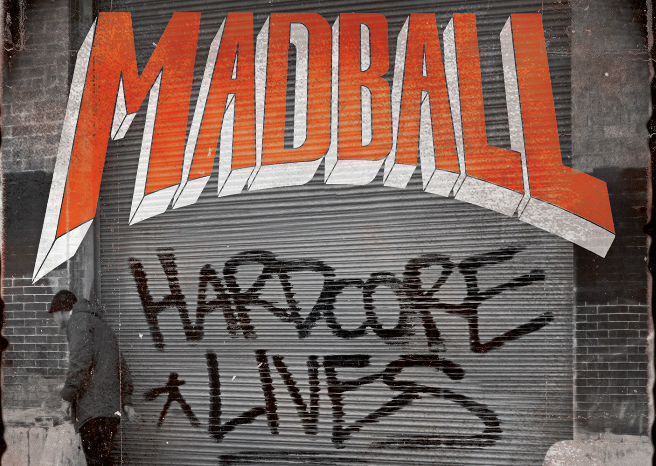 Hardcore, one genre that has changed profoundly over the years, changing from an energetic statement fuelled machine to a sludgy, grimy down tempo beat down. However MADBALL, have stayed true to the path which the song 'True School' perfectly summarises, "Respect the old ways, but its a new day".
The band's 8th studio album 'Hardcore Lives', fits the original style and image of hardcore perfectly. The messages within the songs are typical of hardcore, an essential "F*ck you!" to people who want to put you down or judge you for something you do. Taking no sh*t from anyone and protecting the ones you care for. A brotherhood.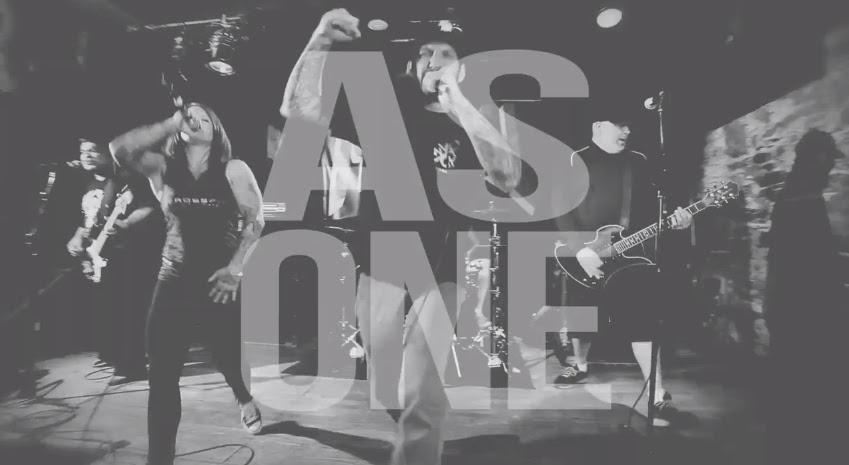 'True School' the 6th track on the album, is a message to both the newcomers to the scene and the ones who've been in it since the start. Times change and things move on, if you don't, you won't survive. Almost like the art of war! But that said, you need to take a leaf from the old book – I mean they started what you're doing now really! Again, much like the art of war, I think this song in particular is a really important one for all ages of fans and i'd hope it echoes through the generations. As most metal heads know, there is a serious issue with change. The elitists definitely don't like it, a select few hate bands if the latest album isn't identical to the previous one and if a genre has too much of one type of something it causes an almighty uproar. I think this song is a reminder to the old and the new that were all into the same thing and it all started in the same place but we need to younger minds to: a) take the reins and b) keep up with the times. Thats life!
With sounds like that of Kreator and Exodus you can't help but stick this on full blast whilst driving down a flaming highway and not feel epic. I do like the album; it's a solid, driving feel with some of the clearest and best mastering I've ever heard. The guitars have the right crisp, clear and punchy sound. The bass isn't over done and is audible! The drums are at a good level, the snare could have been louder for me, but not far off. The vocals are absolutely perfect. Guest appearances from TERROR, H2O and WALLS OF JERICHO give the album diversity throughout, as I do find front man Freddy Cricien's vocals to be a bit samey after a while.
This is a full and rich album which is aimed at reminding us all that the old ways still work. But I think its just too little, too late?
8/10
Madball 'Hardcore Lives' is out now via Nuclear Blast Records!
Video: MADBALL – 'Born Strong' (OFFICIAL VIDEO)

Iconic frontman Freddy Cricien explains the album title as follows:
"I shouted 'Hardcore Lives' on MADBALL's first release, Ball Of Destruction – I was twelve then. It wasn't pre planned or written down… it was an ad-lib that I just threw out there and we kept it! Back then there was no choice really, not the way we were recording – two track live at Don Fury's… NYHC style! I feel the sentiment behind the expression still holds true today, maybe even more so. Hence the reason we finally chose to use it as a title. Sure, it's about waving the flag for our genre/culture, etc. – I've always felt that "we as a scene" had to scream just a lil louder… to be heard! That said, 'Hardcore Lives' at least to us, is not just about a cool 'catchphrase' – it's about that rebellious spirit that doesn't give in…in life, music, whatever. It's about growing, evolving, and maintaining your integrity in the process. It's about family, overcoming adversity, and respect. All the things that matter inside and outside of the music realm. It's for everyone and anyone with an open mind and heart."
'Hardcore Lives' will be available as limited edition digipak and on vinyl, both including two additional bonus tracks: 'The Beast' which also appeared on 2012's EP 'Rebellion' and 'Spit On Your Grave' from 1994's landmark release 'Set It Off' – both tracks have been exclusively re-recorded for the inclusion on 'Hardcore Lives'.
'Hardcore Lives' track list:
01. Intro 02. Hardcore Lives 03. The Balance 04. Doc Marten Stomp 05. DNA 06. True School feat. Scott Vogel / TERROR 07. The Here And Now 08. Nothing To Me 09. My Armor feat. Toby Morse / H20 10. Beacon Of Light 11. Born Strong feat. Candace Puopolo / WALLS OF JERICHO 12. Spirit 13. Mi Palabra 14. NBNC 15. For The Judged BONUS TRACKS: 16. The Beast 17. Spit On Your Grave 2014