Oceano have been around for over a decade now and have gone through a variety of sounds and line-ups in that time, so it's no surprise to see that things are once again different on their newest album Revelation. Effectively the second album in this current iteration of the bands line-up but the first album since they switched over from Earache to Sumerian Records.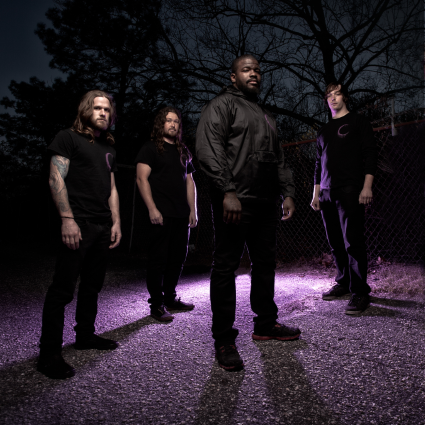 The serving of the trademark brutal, heavy sound that Oceano have etched for themselves comes with a greater sense of refinement than their previous records. Everything feels a little more polished this time out but don't be mistaken. The riffs and breakdowns are still crushing, the drums still sound like a drill for your ears and Adam Warren's vocals are still as guttural and hellish as ever.
Revelation also manages to pull off one of the more difficult things in deathcore by not sounding like it's going on for too long. Achieved by the sounds of the samples used to back up the guitars, the sinister sounds give a fresher feel to what could otherwise have been a very bland record.
The album itself gets better and better the further you get into it as well, with the title track at the end being the definite highlight. If there is any criticism to be levelled at this record though it's precisely that the album finishes just as the best parts are being presented leaving the feeling of being left high and dry just as you thought it was really kicking into gear. That said. this is a solid effort and proves that Oceano have all the life left in them even after being on the scene for so long. If only the heights displayed on the tail end of the album were on show at the start as well we might have been talking about an album of the year contender. It is worth every listen that you give it but definitely a case of "so close but yet…"