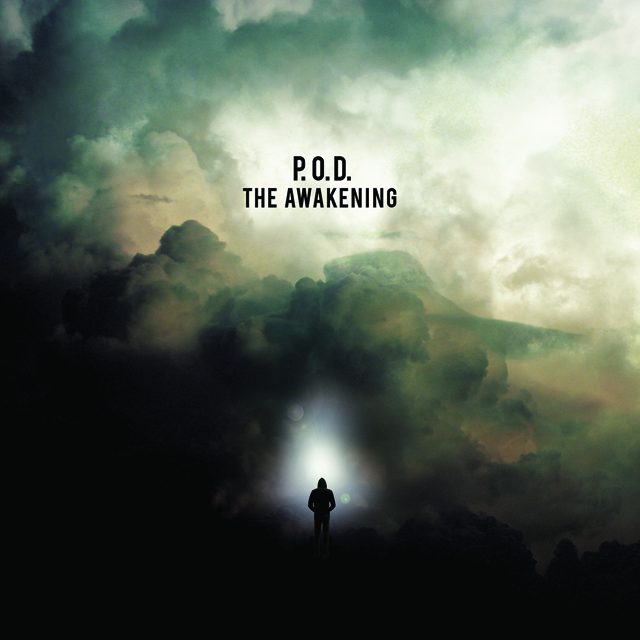 Of all the surviving bands of the 'nu metal' era between 1998 and 2002, P.O.D. are the most unlikely ones. Starting as a Christian-rap group to slowly introducing elements of metal, punk, and reggae. Rising to fame with their hit 'Alive' and follow-up 'Sleeping Awake', P.O.D. were seen as a breathe of fresh air compared to their contemporaries Limp Bizkit and Slipknot – who weren't everyone's cup of tea. Since then the San Diego four-piece have maintained a modest following by playing many festivals and releasing albums every few years. This is the band's only concept album (so far) so this could be the start of a new direction for P.O.D.
The record starts with the bizarre 'Am I Awake',  incorporating news recording and quotes reflecting today's society, leading to a killer riff and Sonny Sandoval's trademark vocal. One thing that stands out is the familiar POD sound they haven't lost after all these years. This album could be from 2001 or today, despite all the political references. You can imagine most of these tracks on a PS2 sports game. The second tune 'This Goes Out To You' is no exception. There is more of the band's reggae and dub influences on this one, having a slightly sunshine-y, Marley feel to it. But it still rocks!
'Rise Of NWO' disappointingly isn't about the stable from WCW but more about the actual New World Order. This shows the band's raw-edge and the fact the nu-metal veterans can still rawwwwk. Some awesome guitar work by Marcus Curiel here, you can see why they came out of the early 00s party smelling of roses. In This Moment's Maria Brink features on 'Criminal Conversations' not only as a vocalist but as an actress in the skit prior to this song. A great alternative ballad showcasing Brink's voice in contrast to Sandoval's. Recommended for fans of both ITM and POD. This has 'awesome video' written all over it. Not sure if the 'skits' (speech, usually acted out, between tracks) works for a band like POD. Of course the Californians are influenced by hip-hop acts like NWA and De La Soul who have used this technique to their advantage, but it doesn't always work with rock and metal.
You can tell from tracks like 'Get Down' show why the four-piece are still a big presence at festivals like Download and Sonisphere. 'Speed Demon' is another great example of what this somewhat forgotten powerhouse of a band can do. It's a shame nu-metal hasn't had a comeback yet, this album would have done amazingly. The problem with the genre is that it can vere in to cheesy territory, sometimes known as 'butt-rock', yet POD manage to pull it off without looking likes has-beens or fools.
Another highlight on the album is 'Revolucion' featuring Sick Of It All's Lou Koller. This is totally different to the rest of the album, with an American punk-rock feel to it. The chorus is similar to that of a Skindred track, exploring their flair for dub and ragga. This is a change of pace in what has been a sure-fire nu metal record so far. The final track 'The Awakening' bringing the story to a close. Not to spoil anything but the album tells a story of an anonymous character facing his demons and mistakes in life.
In all this might not have the same impact as it should, nor will it be recognised as the band's 2001 album 'Satellites' – but it is a great record and will have a cult appeal among fans of POD, Christian metal and nu metal alike. The San Diego four-piece will be expected to play 'Alive' et all at future events but this record will definitely sound excellent live.