The sheer energy exhumed by this latest instalment by SHVPES gives you a very good understanding of what it would be like to see them live. You can imagine the Birmingham boys jumping all over the stage, commanding the bouncing crowds with ease as you're sat at home naturally bobbing your head along to this eleven track debut album. That sort of power is not easily created and certainly cannot be bought.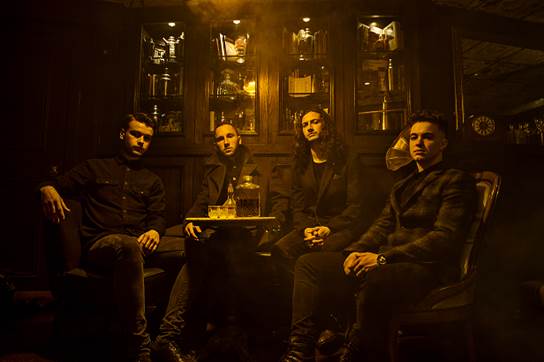 There's a great balance of clean, melodic harmonies in the choruses and rough vocals in the verses with an occasional scream thrown in for good measure throughout Pain. Joy. Ecstasy. Despair. including a great mix of high-speed blasts and slower, rhythmic interludes that is particularly well demonstrated in the song that names the album. 'Tear Down The Walls' has a great line "if you live to hide then you've already died", which is a brilliant message to promote.

They remind me of the band Monuments, so if you're fans of that highly pumped style of music then you will really feel at home with SHVPES. They've supported the big names in the genre, namely 36 Crazyfists, Bullet For My Valentine, Fightstar and many others before they had even released their debut album – if that does not make you feel like someone has wrapped their fingers around your head and screamed at you about how impressive that is, then nothing will. They have also played a plethora of the large festivals too, Slamdunk, Hit The Deck, oh, and Download this year. I think with this level of industry support that with this album there will be very little stopping them going from strength to strength.
SHVPES are touring the UK throughout October and early November, with one stop off in South Africa, so guys if you're reading this, I hope you have lekker braais and don't get too bad a babalas!