Progressive rock was ever the musical playground for both genius and lunatic, and frequently both cohabiting at the same time. The Enid have often veered towards both extremes, never succeeding in reaching its dizziest of heights but, in their most recent ventures, increasingly finding a large, receptive audience for their compositions.  With their latest album, Dust, they bring to a conclusion what has been a three-album cycle relating the band's own "generational voyage from the past into the future," according to their founding father, keyboard player Robert John Godfrey.
Ever since The Who's Tommy, concept albums have needed great thick marker pens to draw between the lines and make a semi-coherent storyline out of them, and even most prog bands should presumably need only one album (acceptably extended when played live) to relate how you were once an instrumental band and now feature a virtuoso, several-octave-ranging vocalist. It's not that enthralling a story, is it? But, added to that is the fact that Godfrey has Alzheimer's Disease, so both him and the band are appraising his future non-participation; with that, you've got yourself a tale of valiant hope against personal tragedy if you spin it out in a dignified manner.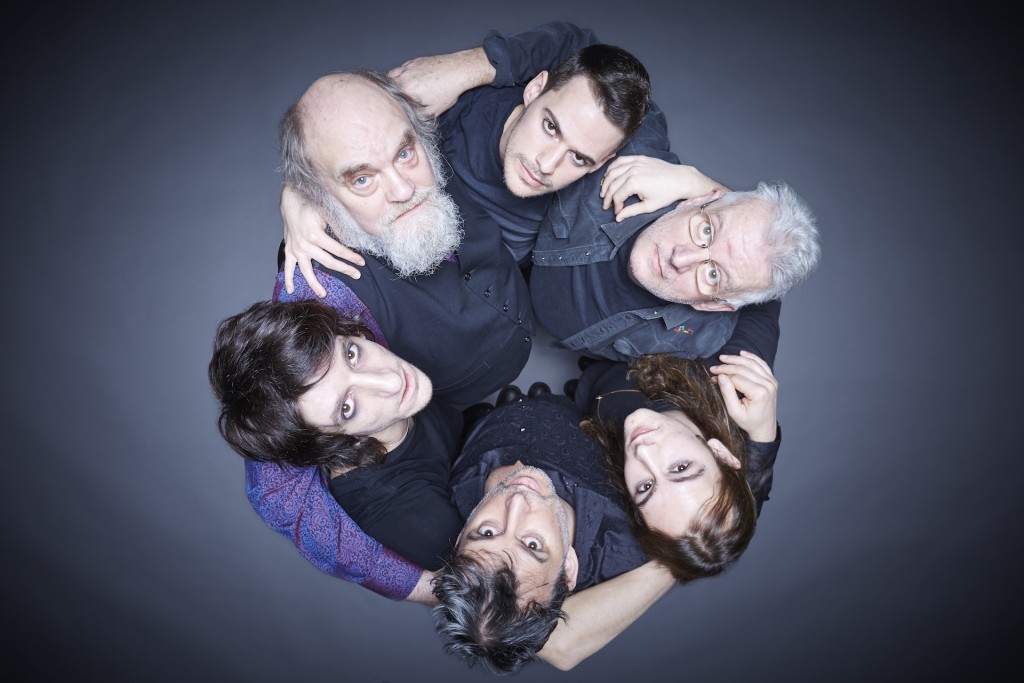 Well, with The Enid these days that apparently starts with taking Queen's 'Lap Of The Gods' as template (not the more obvious 'Bohemian Rhapsody') second guessing what might have happened if they'd done the Star Wars theme instead of Flash Gordon, then being just as inspired by the music of early Disney classics like Snow White and Fantasia as Pink Floyd and doing it all with the kind of straight faces only mad-dogs and Englishmen can pull off: Bombastically pomptastic and preposterously full of its own self-worth at different turns, yet also quite emotional in places.
This is an album of the old school sort in that it is intended to be listened to from beginning to end. Not so much because it is an epic song cycle, but that the music is scored so that it often segues from one to another. Certainly, opening numbers 'Born In The Fire' and 'Someone Shall Rise' complement each other well; the first epic and sprawling, the second more concise, giving coherent conclusion to the former.  Lyrically, the comparisons to New Testament redemption in the two songs is a little harder to take, especially if we perceive Godfrey in the guise of Moses then vocalist Joe Payne singing about a Messiah type, because it comes across as "You want me to take the throne? Okay, if you insist." I much prefer to absorb the overall manner in which the words are conveyed rather than their poetic literalism.
The fanfare of 'Born In The Fire' gathers momentum taking John Williams themes, jiggling musically with the kind of jazzy buffoonery found in Bing Crosby's 'Busy Doing Nothing', while male choirs operate in serious mode, Payne sings in a resigned manner akin to Jeff Buckley's reading of 'Lilac Wine' one minute then soars high the next while a piano plays gently throughout, and Jason Ducker skips through the main vocal melody on his guitar before making the thing wail in pain.  'Someone Shall Rise' is at turns pretty and powerful by contrast. Max Read's choral voices resonating warmly, Payne giving full range to his voice over the course of the number with multi-layered guitars present, and chiming bells giving closure.
For the most part 'Monsters' is a whispered lullaby over a simple piano melody with the "Monster that you fear at night" as acceptably being about Alzheimer's or any other genuine worry that fills each of our days. '1000 Stars' is the most traditionally 'prog' of the songs featured on Dust – a number reliant on Dave Storey's drumming as it moves from gentle shuffle, becoming brisker as soft, jazzy piano notes tinkle forth and an emotional Payne sings out. Then just before the three minutes mark the drums crash out louder and Ducker offers a passionate crescendo-reaching guitar solo.
'When The World Is Full' is Milton's Paradise Lost played as a New Romantics ballad that's dated well, while 'Trophy' tricks you into thinking it's going to be a Gothic romance but ends up as a prog-jazz show tune. That 'Heavy Hearts' could be The Associates doing Rogers & Hammerstein's South Pacific yet with something of both Brian Eno and Hawkwind ossilating in the background, proves comparisons are futile, but we all understand the wailing guitar that comes sailing through.