Is 'Logotherapy' a prerequisite for calligraphers on a downward career path or some long lost record by The Police? Well, Sting's diction was never this good, and as I start listening to the rest of the tracks on This Oceanic Feeling's Universal Mind I consider reaching for my thesaurus.  Singer/instrumentalist Chris Braide explores themes of mental wellbeing, with frustration and anger being mere asides over this musical discourse, yet even the zen and the art of the motorcycle angle comes across in an accessible aural manner, and there's rarely a downbeat track musically.
The big productions of the 90s are what this band had in mind when they set out to record Universal Mind; fortunately they put to one side the over-glossed sterile finish of those times. Straight out the box 'Lie Detector' prods and probes with the inquisitiveness of a Kate Bush type arrangement before moving on to the brighter, bubbly 'Put Down the Gun' though the very title issues a warning of darker days ahead. Release of a sort is found in 'Radio', its piano melody evoking the pitter-patter of gentle rain, and then, This Oceanic Feeling begin to roll out the big numbers.

Title track 'Universal Mind' needs to be played loud. It's just pleasant background music otherwise and you miss out on the full melody unfolding with genuine class to it. There is melancholy in both  'Intensive Care' and 'Wake Up'   and they have my better half asking if this is Coldplay – my reply is to thrust two fingers down my throat in disgust, though obviously many others will be intrigued by such a comparison.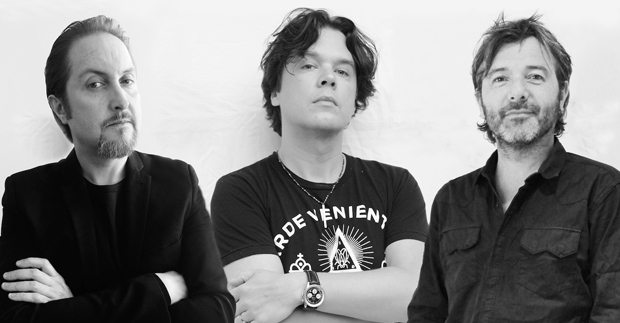 With 'I Play Debussy' things become more meaty; a metaphysical breaking out from the narrator's despair.  Initially there are musical asides that don't always grab me then it becomes more intense, the timing switching and becoming more progressively pronounced, the propulsion and shifts in beat by the rhythm section admirable. Bass player Lee Pomeroy never overplays but adds melodic lines and rooted driving action as the themes dictate, while Ash Soan crafts his drum sound as an integral part of the mood changes. 'Karma Camera' and 'Season Of Light' continue the flow, with echoes of Yes and the piano tinkering of Genesis' Tony Banks felt as the psychological knitting of a tortured mind seeks quasi-spiritual solace and peace after the anger fuelled  'Johnny Tragic'  – Chuck Berry made the name Johnny iconic back at the birth of rock 'n' roll and this proves to be my favourite track; full of righteous anger and warning concern it's a combination of Supertramp and Tears for Fears while keeping its own identity, with a great chorus and harmony backing. Classic pop? Prog? Art rock? Whatever, it works, and could go on another minute or two as far as I'm concerned.  That they see the album out in 'Finale' by exercising their Police chops once more is basically just showing off because they do it with such ease.
This is a carefully prepared album, right down to the CD and booklet. Overall, I'm reminded of Keane, with more worldly grown-up deliberations in terms of the songs. Each member of This Oceanic Feeling pulls together, enhancing and directing a song as needs require, and then when this is achieved swirl together progressively extemporising creative workouts rather grandstanding as individual musicians. Universal Mind offers sophisticated songs that don't get overdramatic but aim for emotional intensity.