Bandwagon jumping has long appeared preferable to trendsetting in the world of pop-punk, and with debut record Red, Green or Inbetween' it appears that Liverpudlian quartet WSTR have very little desire to break the mould. Comparisons with Neck Deep have haunted this band since their inception and to be frank it's clear to see why. The vocal tone of frontman Sammy Clifford is at times scarily similar to that of Ben Barlow, with everything from the structures of the songs to the lyrical content aping their big hitting counterparts.
Bearing all of this in mind you may be thinking that the rest of this review will follow the scathing tone of its early passages. However, I'm delighted to say that this isn't strictly true. This record is far from bad; in fact, in places, it's really rather good. There are chunky choruses aplenty and a plethora of very catchy vocal hooks, blending together on numerous occasions to form some meaty slabs of swaggering pop-punk that would be right at home on the main stages of Slam Dunk and Warped Tour. There's nothing here that you won't have heard before, however it's rare for a debut pop-punk record to sound as polished and as cocksure as this one.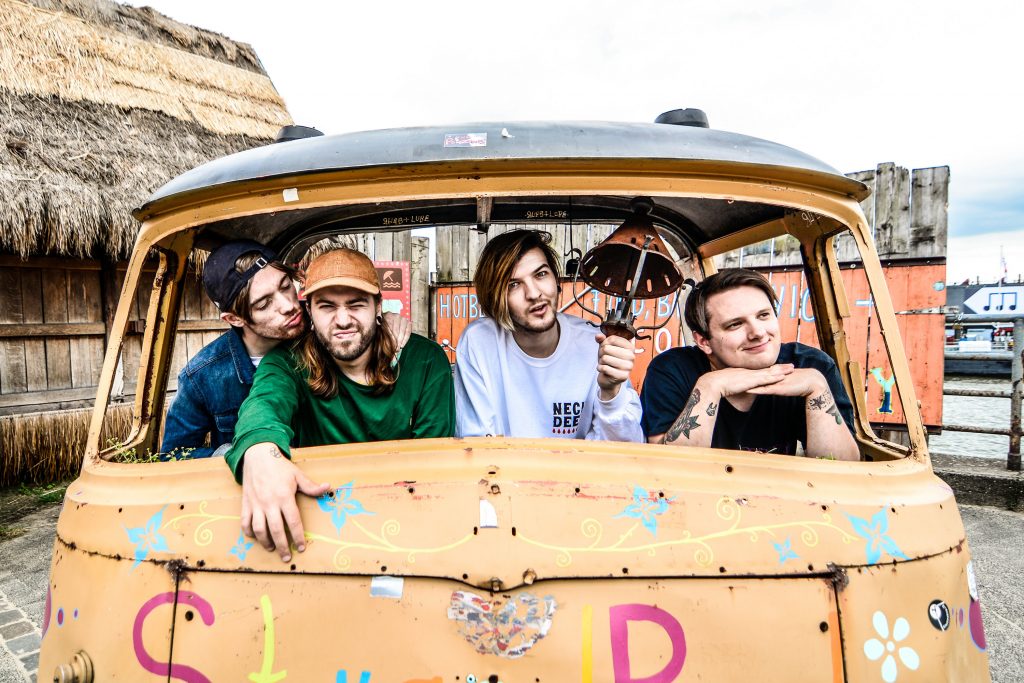 This album is at its best when it embraces a brash, punchy style (see the aptly named 'Gobshite' for the best evidence of this), while 'Hightail' contains flashes of pace that successfully bring out the angry bastard sensibilities of this youthful quartet. WSTR's aim on this debut full-length is to launch into the upper echelons of the British pop punk scene, and on this evidence, I'd be shocked if they don't achieve their aim sooner rather than later.
It really is a shame then that this desire to leap tall buildings in a single jump comes at the expense of originality on all fronts, as I find it hard to believe that this band aren't capable of crafting something with a whole lot more personality than this. Then again, perhaps I'm being unduly harsh. This is after all, a debut record, not to mention one that slaps the taste out of the mouths of most of their peers. It'll take some doing for WSTR to catapult themselves onto the same high pedestal as other up and coming British bands such as Creeper, Milk Teeth and Zoax, but given some time to hone their craft they could well be onto a winning formula.