Mere months after her infamous appearances at Slam Dunk, the patron saint of bimbos, Scene Queen, made her triumphant return to Leeds. Joining her was In Her Own Words and Delilah Bon. 
Delilah Bon was first and her set was really engaging but may have been lost on some audience members who were hoping for a purely metal show. Delilah's set and stage presence is a wild mix of 90s Jnco jeans era Nu Metal, the bad girl pop sensibilities of Christina Aguilera and a Monster High aesthetic. 
Delilah's vocals and the bass were the only elements performed live to facilitate the props and theatrics that were present throughout the set. This would typically be disappointing to most audience members but Delilah made use of the entire stage along with her backup dancers.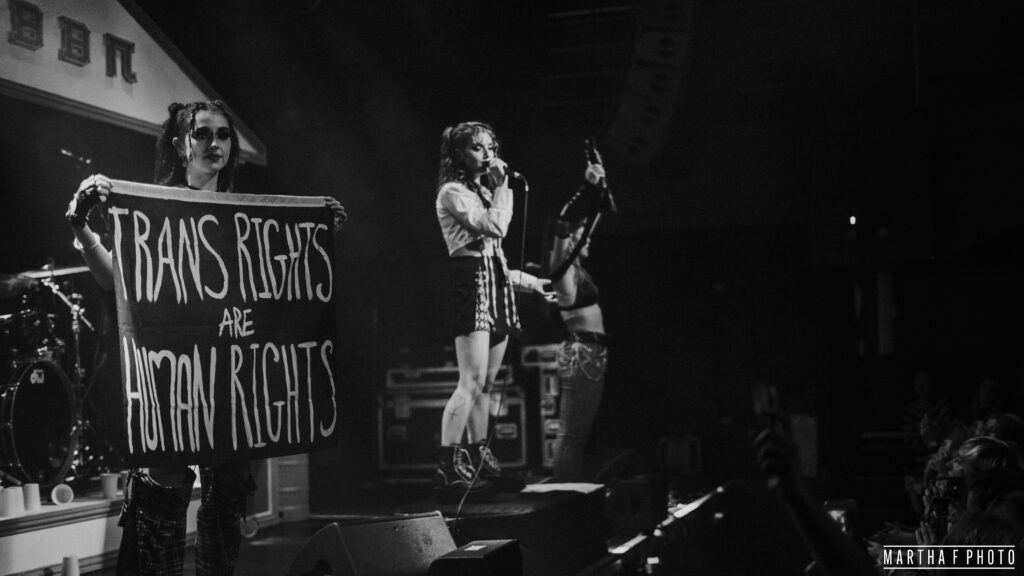 Her songs leant heavily on female empowerment and retribution for abusers, the latter of which was the highlight of the set; 'Dead Men Don't Rape' was a rallying call for survivors and a wholly agreeable take on how society should treat sexual abusers. For those who needed this kind of sentiment, Delilah delivers a brilliantly high-energy blast of catharsis and aggression.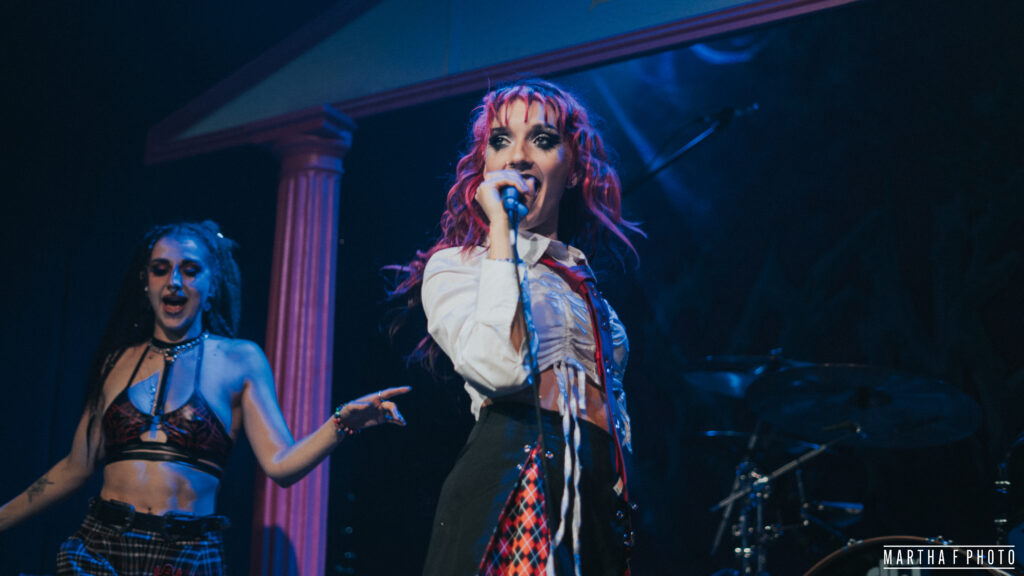 In Her Own Words were next and they were a more conventional emo-adjacent band. Vocalist, Joey Fleming, sounded quite similar to many other greats of the emo genre and had a great deal of range and his ability to emote well was admirable.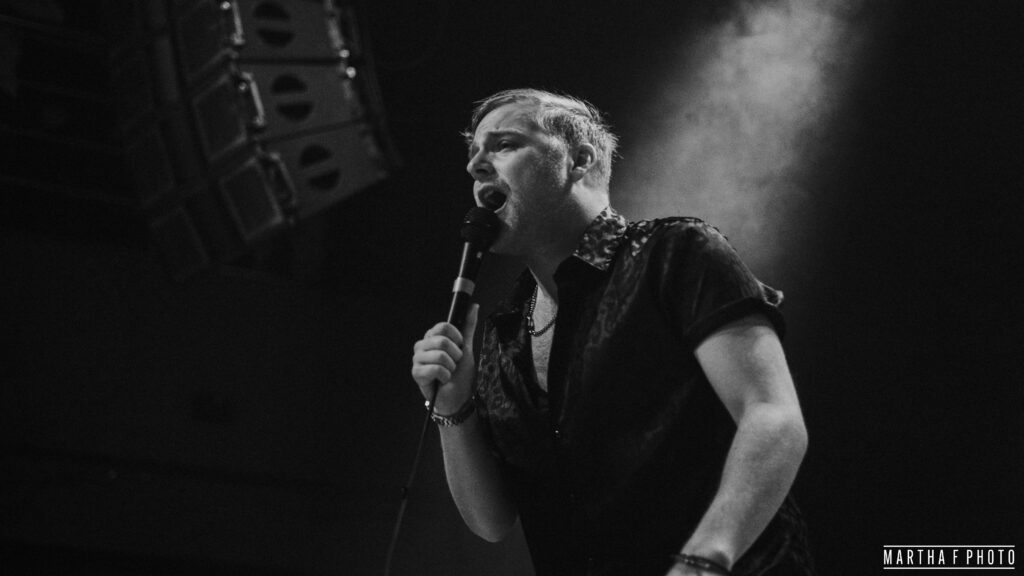 The band had a full cast of fantastic instrumentalists, the guitarist displayed a wealth of technical proficiency which was made all the more impressive by the vocal harmonies throughout the set. The MVP of the show was the drummer, his fills and energy were phenomenal and it helped demonstrate just how much work a drummer puts into making a band's set more energetic and lively.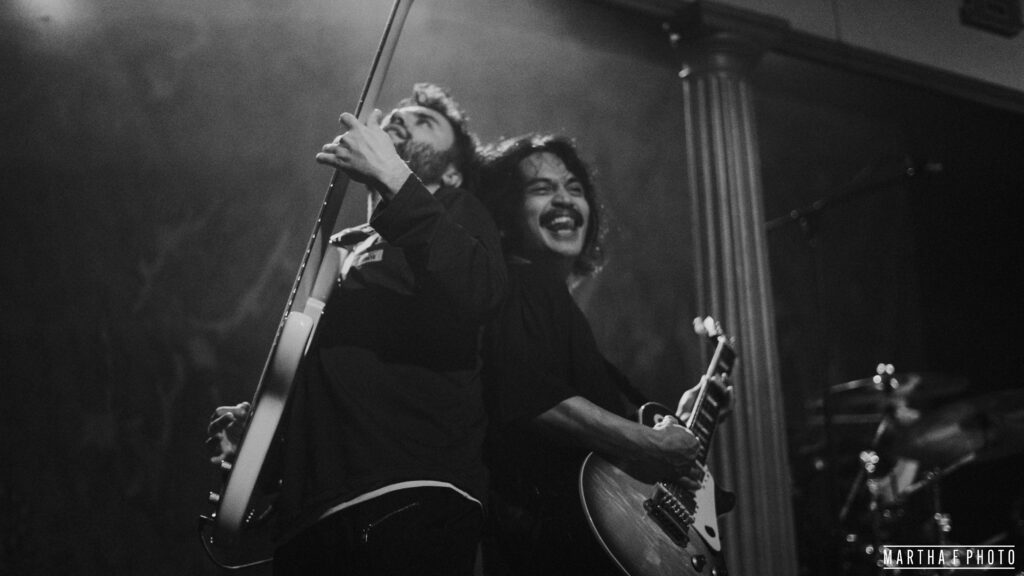 The lights dimmed and a techno remix of 'Barbie Girl' played as the band came to the stage before her majesty took her to her throne. Scene Queen opened with 'Pink Whitney,' a crushingly heavy track about cheap deadbeat promoters. Leeds was the first sellout show of the UK leg so she's definitely getting that bag tonight as she races around the stage like some bejewelled pink Valkyrie.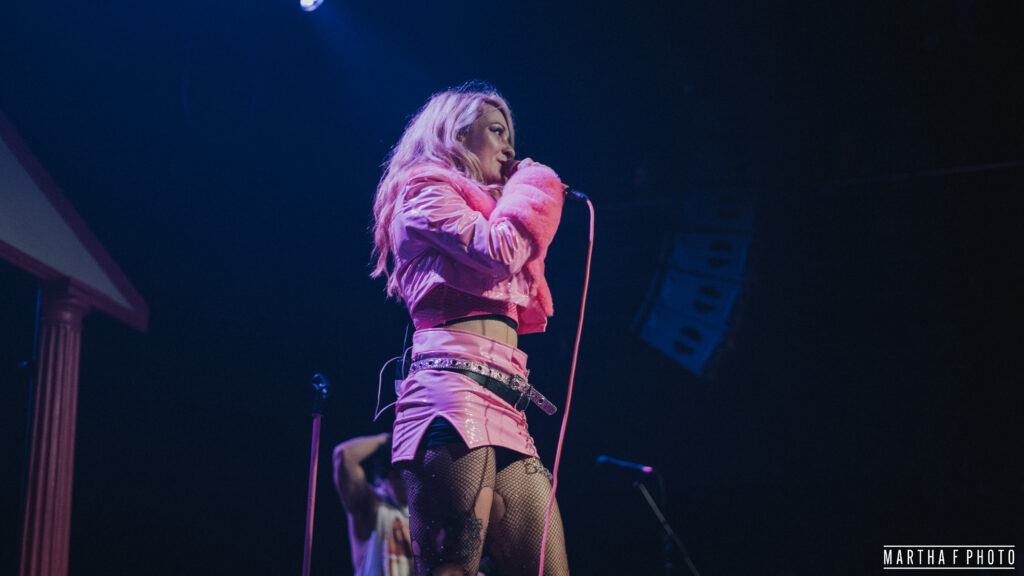 "Aww, you want the fuckin' song" she said as her guitarist continued chugging. The crowd was more and more riled up and just as tension was becoming unbearable, she busted into 'Pink Paper'. This was still very early into the set so the audience was rearing and ready to clean themselves up in preparation for another round once they caught their breath.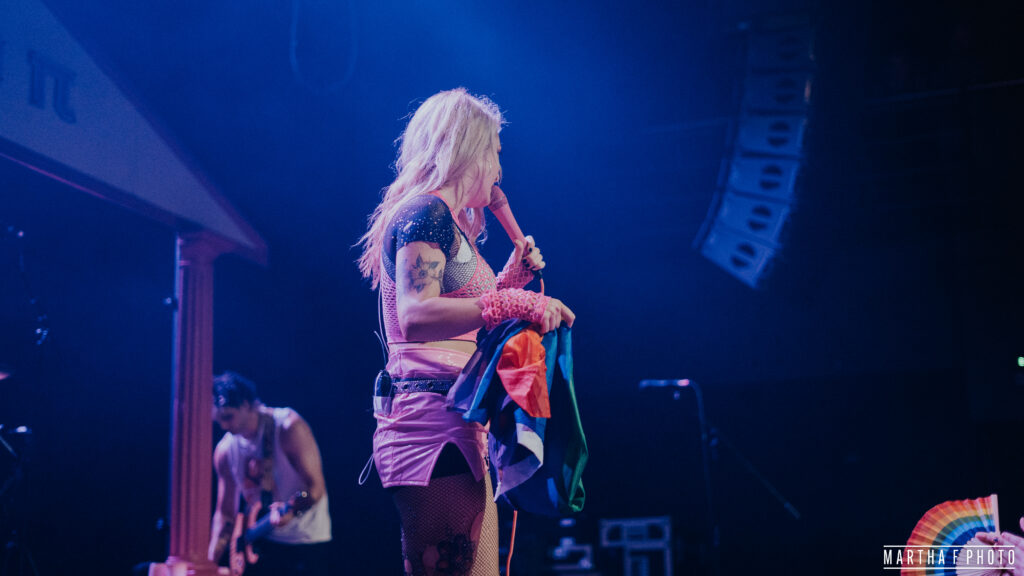 The majority of tracks in Scene Queen's set are now classics on TikTok but the track that exemplifies her sound the most is '18+,' an aggressive and confrontational track about groomers and sexual predators in the scene. The most ingenious part of the song is how vague it presents the issue and leads to many people speculating on who it could be about which is a massive terrifying problem. This is your reminder to have your Warped Tour regulars spayed or neutered.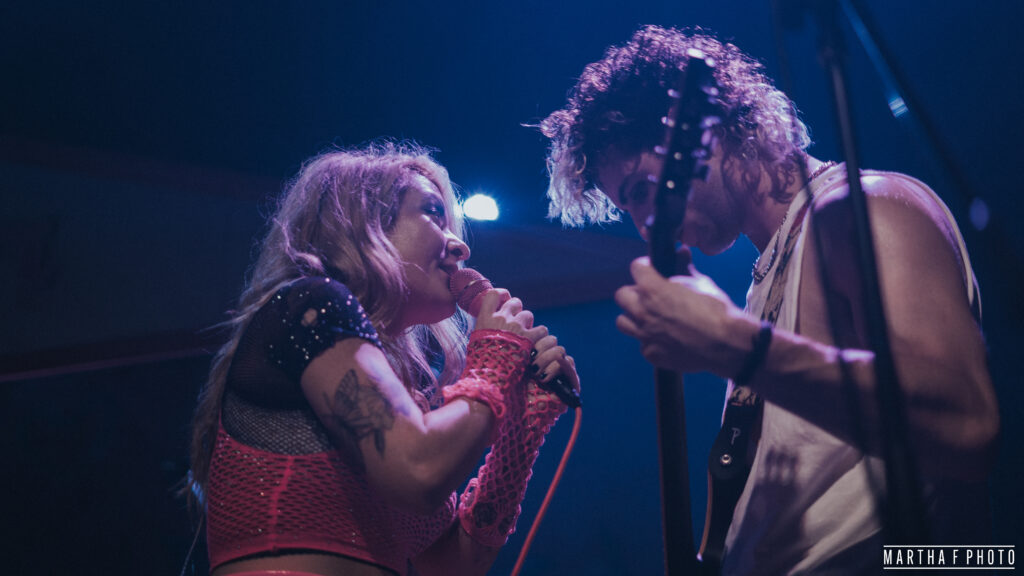 Continuing the theme of taking power back from people who should be killed, 'Push Up Bra' is Scene Queen's latest single and it's yet another powerful track designed with empowerment in mind. The continued intolerance of sexual assault is a long-standing talking point in the scene and Scene Queen's dedication to taking horrible acts committed in the scene and twisting them into talking points and pieces of art with value proves just how important of an artist she has already proved herself to be.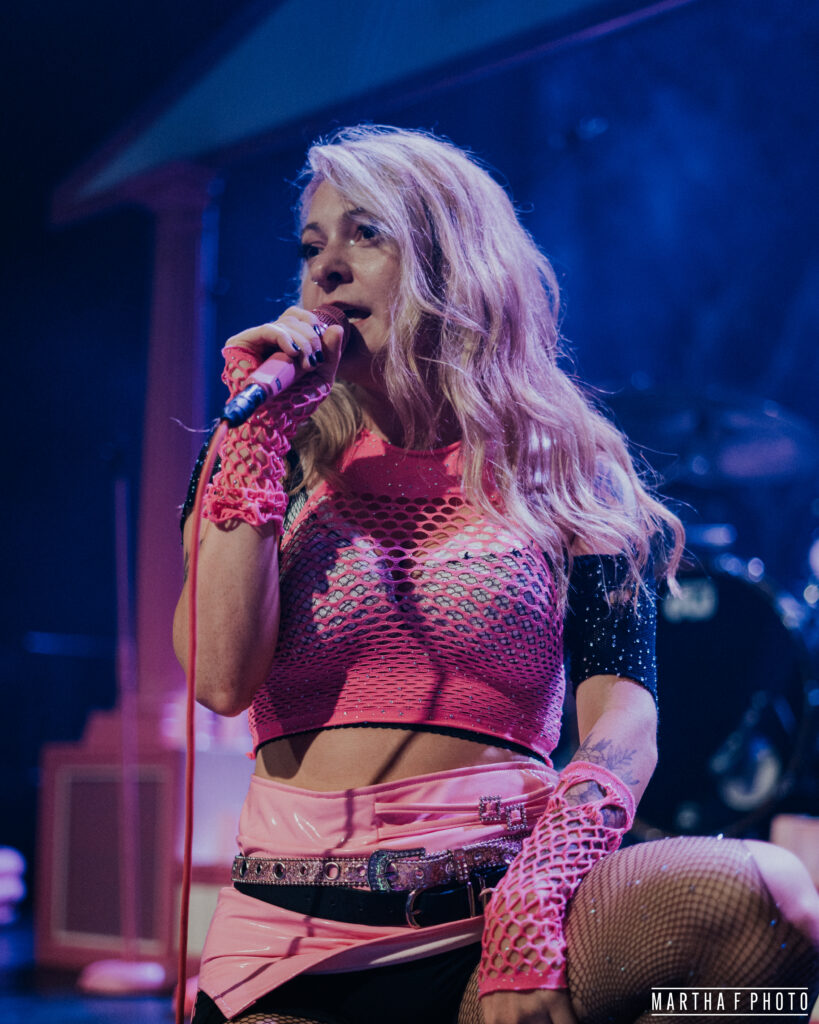 Scene Queen performed a brand new track that is due to release on streaming platforms later this month. The song is titled 'MILF or Man, I Love Fucking' and her Intent is to "take back country from Republicans" which is a massive undertaking but if anyone can pull that off, it's Scene Queen. 
Joey Fleming returned to perform 'Barbie & Ken' and he could be one of the best male vocalists to perform the song since Cody from Set it Off. The two have great stage presence and chemistry as they bounce off each other and race around the stage. It's clear the two have a great deal of respect for each other as artists and some of the Instagram posts of the two are genuinely heartwarming.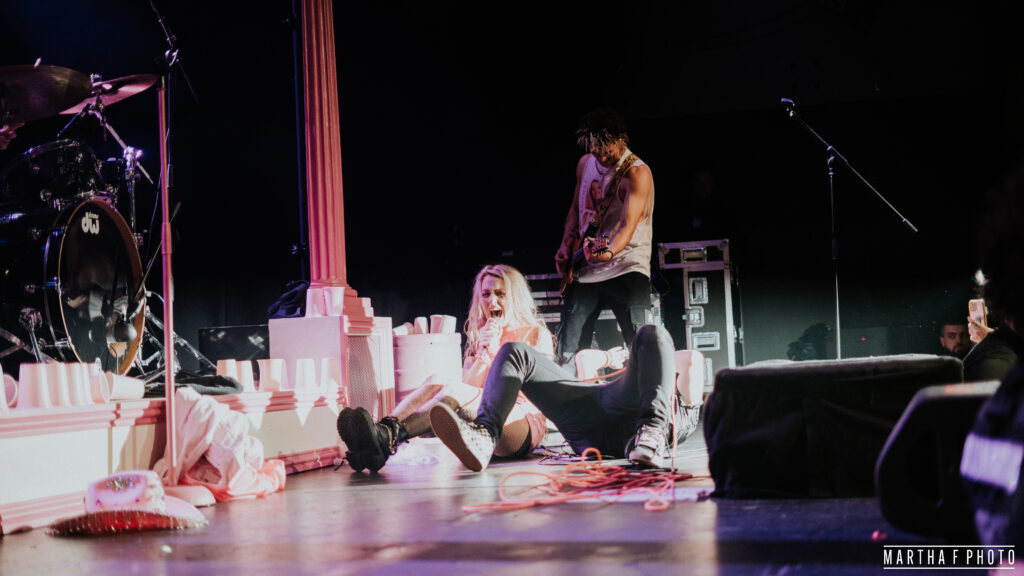 Scene Queen announced the very last song of the set and apologised that there would be no more songs played after this final song. 'Pink Rover' capped off a wonderfully entertaining set with yet another song about killing rapists: a topic I've yet to become sick of. 
After a few moments, the band came back on stage for a "pre-planned encore". Nobody saw this coming and we were all pleasantly surprised to hear her blast through one of the very few bisexual empowerment anthems in metal: 'Pink Panther'. Clocking in at only 2 minutes, everyone knew they only had a limited time to wreak utter havoc at Stylus and they fully took advantage of every second. 
It's easy to think that Scene Queen is an arena-selling artist that has long since lost any relatability based on how prominent she is on social media but her live show proves she's just like the rest of us: an ADHD-riddled lunatic who just wants to be pretty and listen to angry music.