Billy Sheehan (Mr Big, David Lee Roth), Richie Kotzen (Poison, Smith/Kotzen) and Mike Portnoy (the list is endless). Each member is a powerhouse musician but together, they form possibly the greatest supergroup since Crosby, Stills, Nash and Young – The Winery Dogs. Their show in Manchester was a glorious combination of technical wizardry and rock star sensibilities coming together to make one of the best rock shows of the year. 
Scarlet Rebels were the only support and they had a fairly mixed reception. They had an engaging rock n roll attitude that won a handful of people in the audience at first with raucous tracks like 'I'm Alive' but there was a definitive moment where the crowd turned.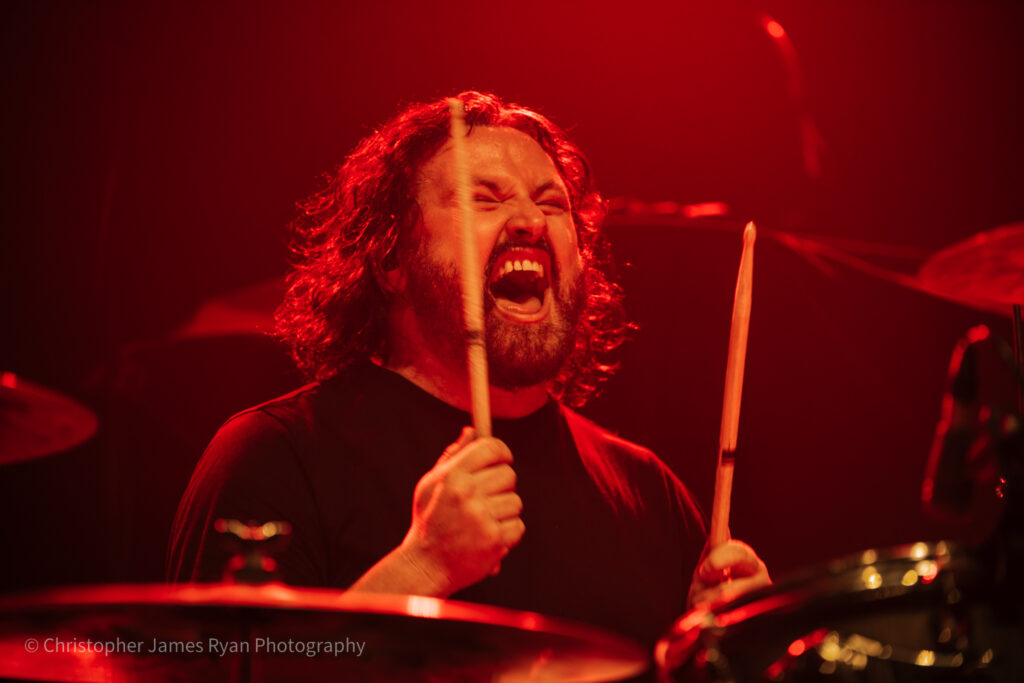 There was an extremely long call and response section complete with clapping and there wasn't a great deal going on. Frontman Guy Spenserberg had some entertaining on-stage banter but at a certain point, your brain just says "Nah, I'm done clapping. Play a song" and that was a prevalent thought in the room. Even the drummer commented on the fact that the bit fell flat and they unfortunately didn't recover during their set.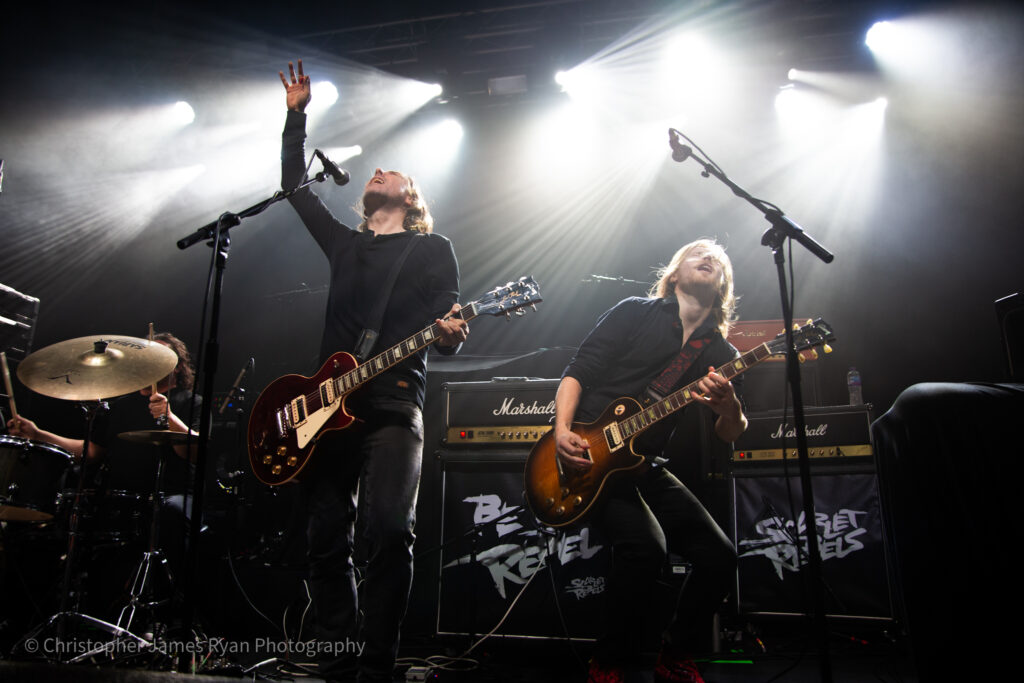 They may have a better time at their next headline shows where the audience is there exclusively for them because there are some moments that shine through. The downbeat closer 'Heal' was a particular highlight and it would be good to see them again in an environment that featured a lot less clapping.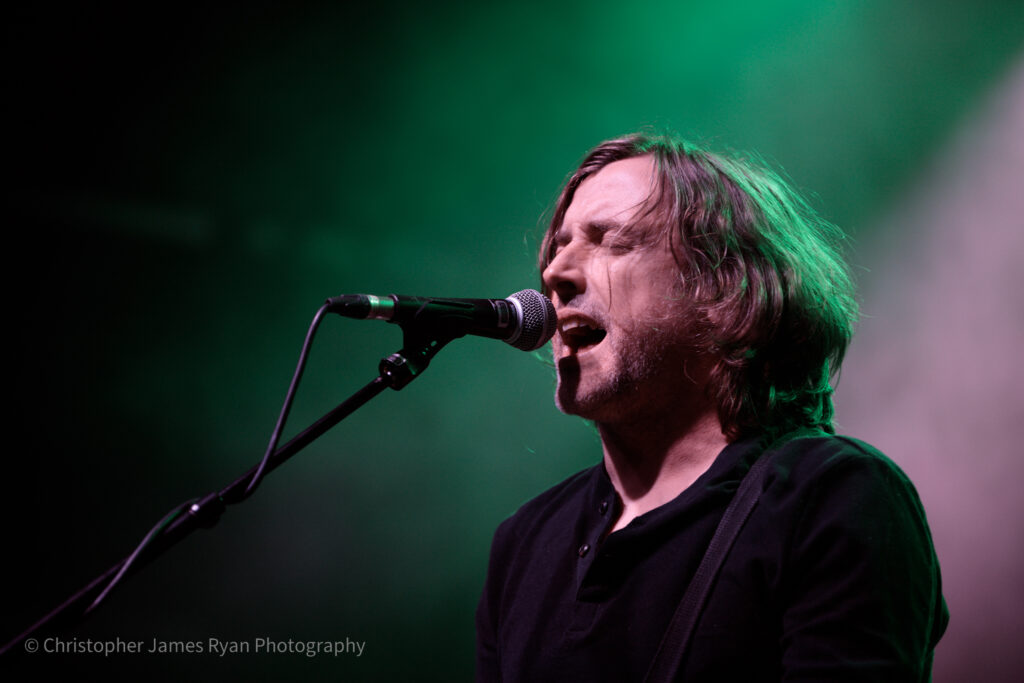 The Winery Dogs finally made their way on stage and the first thing I noticed was how much smaller Mike Portnoy's drum setup was. Every time I've seen him live or in video format he's had this huge expansive riser that would take two or three drummers to properly utilise efficiently but here he seemed to have opted for a more streamlined approach.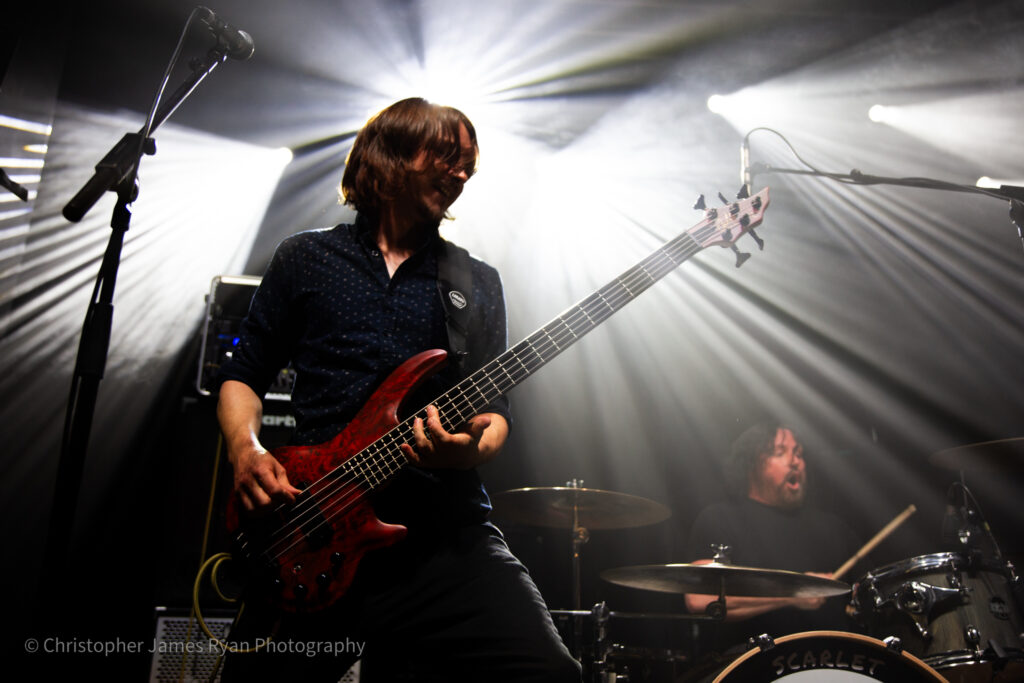 The band is made up of some of the most incredible musicians in Prog history and they show that in the first few seconds of 'Gaslight,' everyone has a fill that works in tandem without overshadowing each other or becoming self-indulgent noise. 
The Winery Dogs is one of Mike Portnoy's projects that focuses less on instrumentation and more on writing classic rock songs that just happen to feature amazing musicianship. 'Captain Love' was a killer balance as it stomped along at a mid pace and allowed Richie to take centre stage as a vocalist before ripping through a fingerpicked inhuman solo. They picked the pace back up for the bluesy 'Hot Streak' which let the rhythm section do the lifting once again.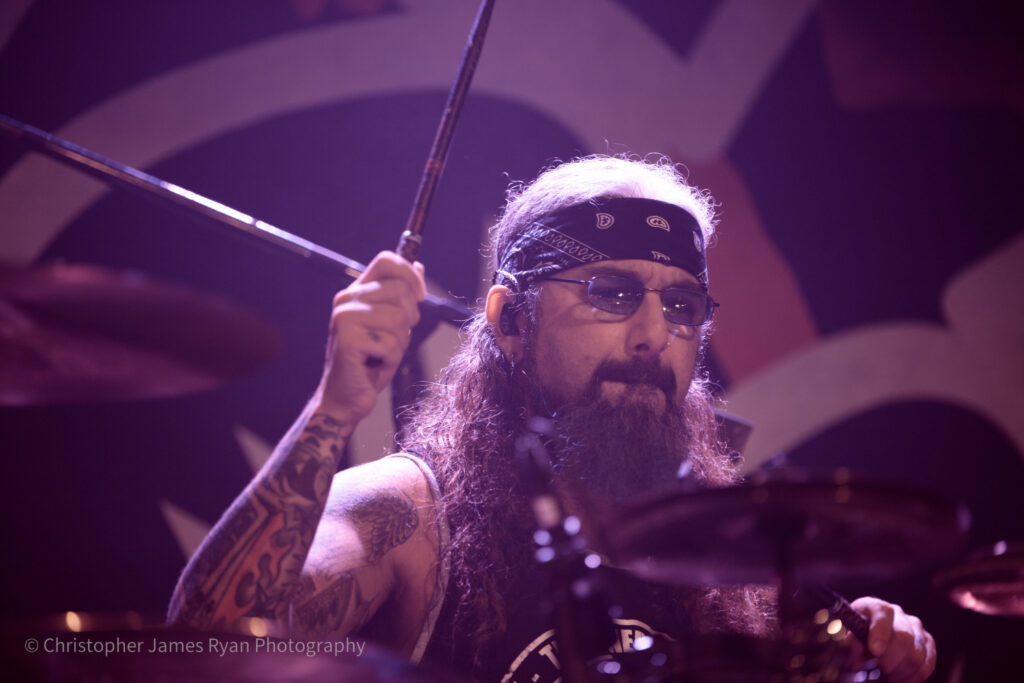 Each track on the setlist seemed like the band was trading off who led the song with the faster tracks like 'Oblivion' being led by Portnoy, Sheehan leading the rhythmic tracks like 'The Red Wine' and 'Kotzen' leading through the more guitar and vocal driven tracks like 'Stars'. Nobody felt like the star and yet everyone felt like the star, a dynamic that most supergroups struggle with and inevitably collapse under.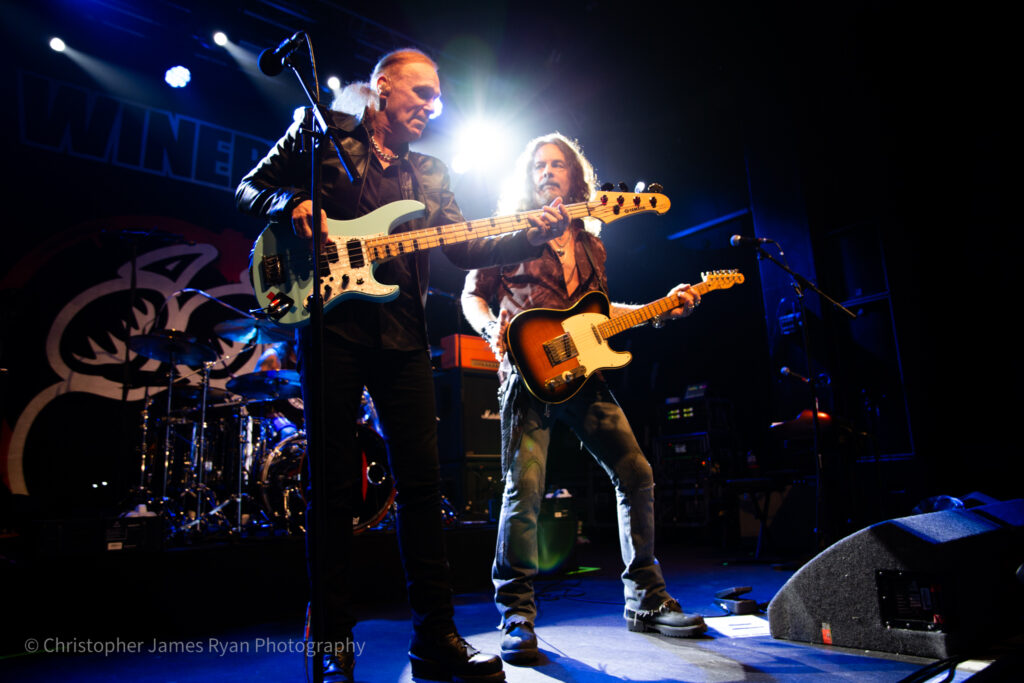 Many in the audience were waiting patiently for Billy Sheehan's inevitable bass solo and he didn't disappoint. There were things he did with his fingers that most guitar players can't even do with a pick. As a guitar player, it's easy to undermine what a bass player does but it still takes an immense amount of skill and rhythmic precision and Billy Sheehan really is one of the all-time greats.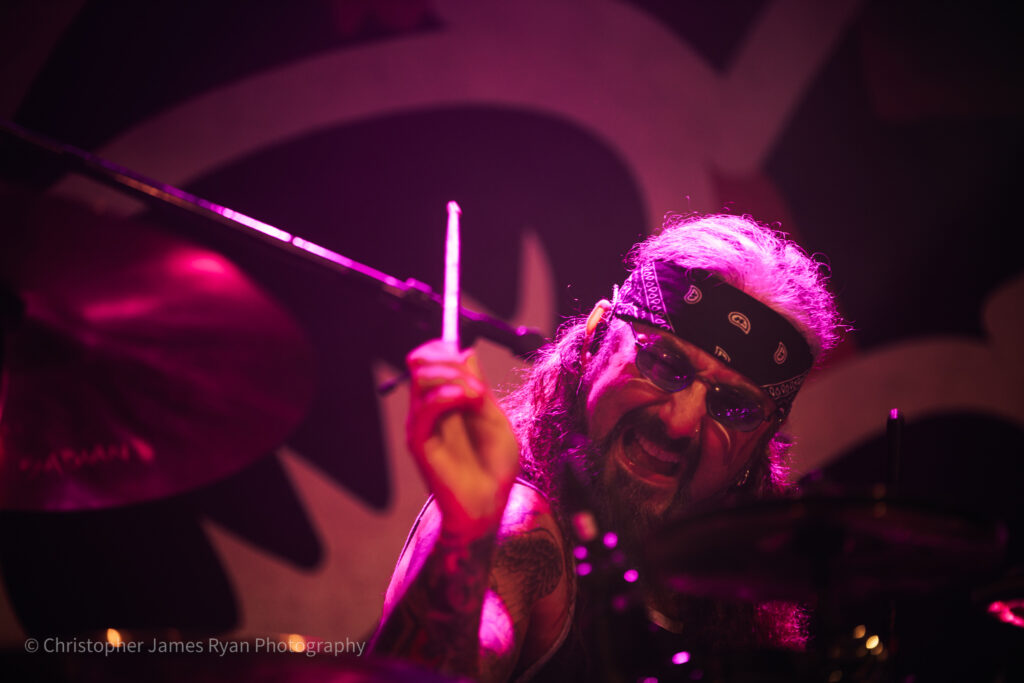 'Regret' was the first track in the encore and it was a slower track that still had that 70s arena rock feel to it. Slow yet dynamic drumming working in tandem with Ritchie's soulful voice made this track a standout track while a lesser band would just breeze past it.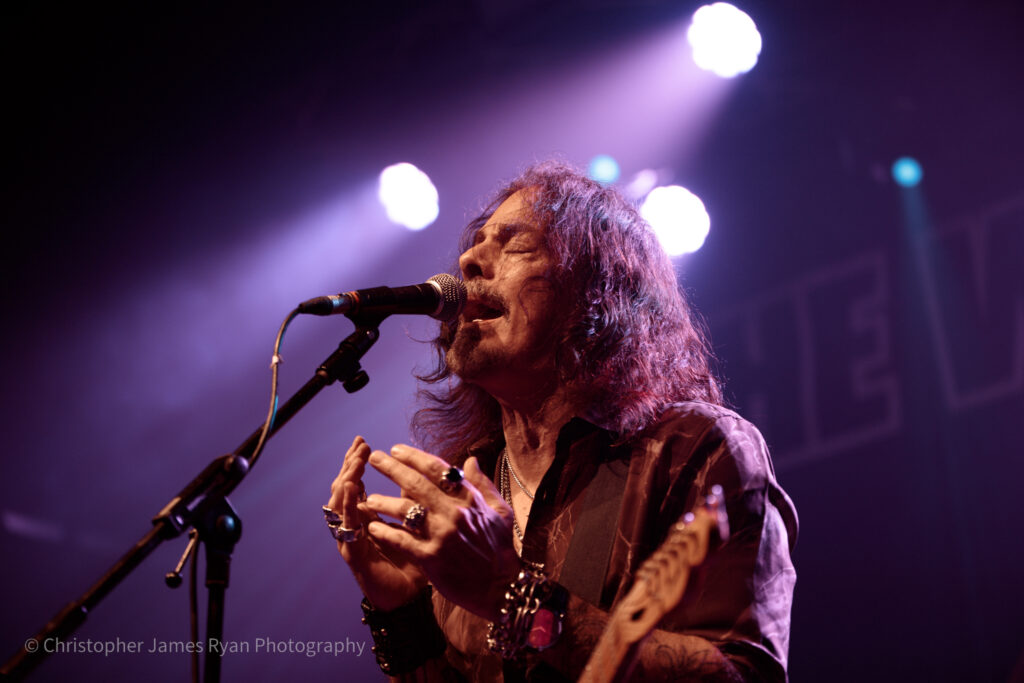 The band ended their set with the rowdy 'Elevate'. You'd be forgiven for thinking this was a Soundgarden song, Ritchie Kotzen already sounds like Chris Cornell and the rest of the song has that grunge-style intensity and powerful songwriting. It's wonderful to see musicians as technically proficient as this still value writing songs that don't just devolve into a constant trade of solos and obnoxious twiddling.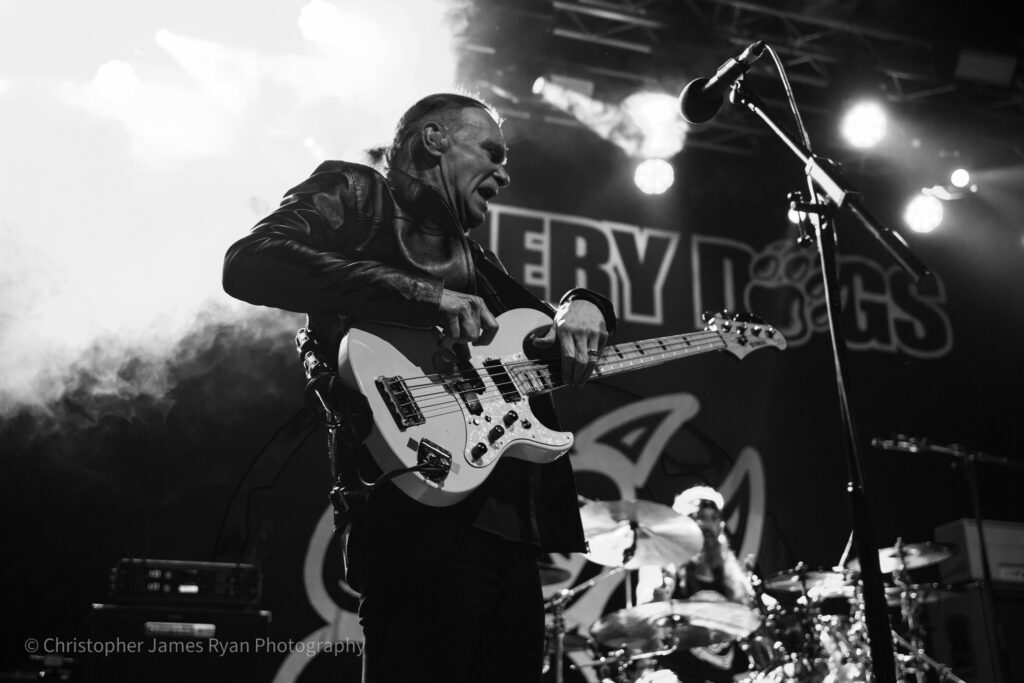 The Winery Dogs are a force of nature in a live setting and they have the back catalogue to back it up. They're a special band that doesn't come around often and there's no telling how long they'll be around so see them while Mike Portnoy's insane schedule allows you to.