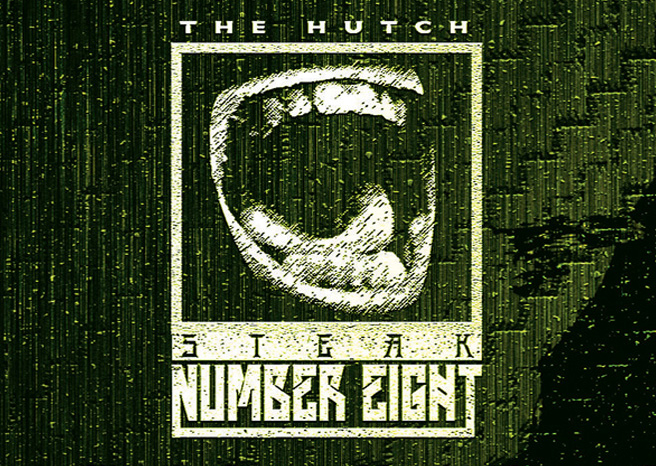 If you were lucky enough to catch Feed The Rhino on their fantastically billed headline tour this year, then you will be familiar with Steak Number Eight. Playing alongside the aforementioned headliners, and insanely talented youngsters Marmozets, Steak brought their intriguing mix of Sabbath inspired stoner rock and mathy riffing to confused audiences across the UK. Whilst the other bands on the line-up were jumping around like children on a near lethal dose of Haribo, Steak just stood there, menacingly, containing their insanity within a mesmerising kaleidoscope of ever changing time signatures.
'The Hutch' see's Steak Number Eight on their 3rd album. Whilst their first album, 'When The Candle Dies Out', had you lost in a sea of atmospheric sludge, and their second, 'All In Chaos', rocked like a bastard, this effort see's them combine elements of both almost perfectly.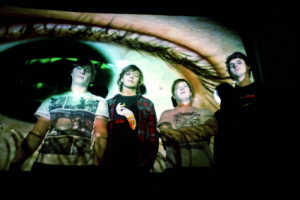 The problem I find with some metal that is labelled as having 'progressive influences', is that the 'prog' elements often seem to be an afterthought.. Steak Number Eight do not have this problem, and sound like they were born to play every odd time signature and tempo shift that can be heard on 'The Hutch'. Any lesser would sound ridiculous trying to pull off such bi-polar shifts in mood, but when Steak shift gears from meditative atmospherics to a break-neck head-banging in 'Pilgrimage of a Blackheart', it makes you go from being in a state of bliss to wanting to hit things with a hammer, all without skipping a beat.
Despite being as heavy as unholy hell, 'The Hutch' is an album that is full of subtleties. On the surface, it appears to be a remarkable slice of sludge metal. However, this album is best enjoyed alone, through your best pair of headphones. The fantastic thing about albums as intricate and well thought out as this one is that they reward you for putting the time in on repeated listens. Small moments, such as when singer Brent Vanneste teases a scream, but stops at the last second during 'The Shrine', makes a big difference to the overall listening experience.
However, this album requiring you to get lost in it, to truly appreciate it, has its drawbacks. Repeated listens not only reveal subtle nuances that improve the listening experience, but also minor flaws that stop this album from reaching perfection. Tracks that feature beautiful instrumental passages, such as 'Ashore', and 'Rust', may have been better if they were left as purely instrumental tracks. It's amazing to hear a band work as a unit so well, and Brent's vocals occasionally act as a distraction to the bands beautifully deranged jamming.
'The Hutch' misses out on metal perfection by a mere fraction of an inch. However, Steak Number Eight are young and hardworking, so one can only be excited to see what they do next.
'The Hutch' is out now. Go buy it.
8/10