Led and fronted by Danny Sorrell, who also writes the tunes and is the guiding spirit behind The Paradox Twin, who despite having been around for a little while, are only now just releasing their debut album. Their name derives from Gravity Time Dilation, the difference of elapsed time between two events as measured by observers at varying distances from a gravitational mass. This is called Twin Paradox. The influences on the band, artists like Opeth and Porcupine Tree, can be detected in what they play, but they've added their own twist to the music.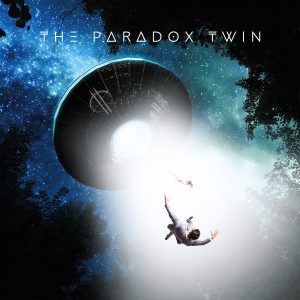 The inspiration for the songs on this album comes from Danny Sorrell's fascination with the possibility of life elsewhere in the universe, and the whole premise behind The Importance of Mr Bedlam is based on a couple being visited by aliens. He explained the concept behind the seven songs on the album "…I'm inspired and influenced by conspiracy theories and the idea about humans on earth being controlled by extra-terrestrial beings".  This can be seen in the lyrical content on the album, many of which are linked to various alien conspiracy theories and different ideas on the topic of otherworldly seers.
This is a very atmospheric album, with delightful soundscape textures and evocative mood pieces. It's an album which grows on the listener and one which stays with you. The music has its roots in prog rock, though there's little in the way of extensive noodling. What there is though, are several fine pieces of music, all linked together by an ambience running through the songs. But despite the common theme running through the album, that we're not alone in the universe, this isn't a concept album, rather it's a collection of good songs with a unifying premise.
From the opening notes of 'The Mir' the whole album is infused with a sense there's real depth to what you're hearing. The title track, 'The Importance Of Mr Bedlam', is reminiscent of the work of Porcupine Tree in their early days, but they avoid sounding like a tribute band. On 'Planeta' the song ends with words spoken by Lloyd Pye, who intones at the end of his little speech "Aliens do exist". The track released as a single, 'Moonblood', where Mrs Bedlam doesn't believe Mr Bedlam's story about his alien abduction, features a blistering guitar break from John Mitchell, who also produced the album, as well as gorgeous vocals from Kim Seviour.
The Importance of Mr Bedlam is indeed a fine piece of Prog Rock, and it'll be interesting to see just how the band develops from here. Out now via White Star Records.