The Room are a six piece band from the South East of England and they were formed out of the remnants of 90's band Grey Lady Down. In their time together they've played and toured with bands like Soft Machine, Lifesigns and Inglorious, and were nominated for Band of the Year in 2016 by the Classic Rock Society. They're a melodic rock band but with more than a hint of prog in their music but, as this album suggests, they draw their influences from right across the spectrum. They write songs, rather than rock epics, and this is at the core of The Room's appeal to their fans.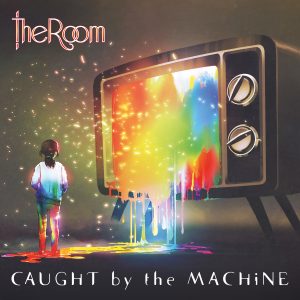 The band has been laying low during the past eighteen or so months whilst putting together the songs which make up this album, during which time they signed to White Star Records (John Mitchell producing the album and contributing some guitar work) and they've come up with possibly the most commercial sounding album they've released to date, and they've put a lot into the making of the album. There're no spectacularly lengthy tracks on the album, no several minutes of needless noodling on keys/guitars and no indecipherable lyrics. Instead, the song is the thing and, as Chris Hillman of White Star says, "many of their melodies go on to be real ear-worms".
'Bloodstream' and 'Bodies On The Road' open the album in fine style, with the former being one of the less commercial tracks. 'Broken' has been released as a single to good reviews, but it's on 'Clover' where, for the first time on the album, the band appears to 'stretch out' and go for it with a couple of fine solos. This is then followed by the two best tracks on the album. 'Drowning in Sound' is likely to become a stage favourite due to the intensity of the song, which is greatly enhanced by a contribution from the gorgeous voice of White Star artist Kim Seviour. And, 'It's Not My Home' sees the band really going for it with some fine guitar work.
The Room could almost be described as an AOR-Prog band, if there is such a category, a less commercial Mike and the Mechanics, and if you're a fan of bands like Magnum and Saga, Caught By The Machine is an album likely to appeal to you. But, is it the album which'll go some way towards raising the profile of The Room and pushing them further towards mainstream acceptance? I'm unsure about this, but it's a fine album nonetheless.