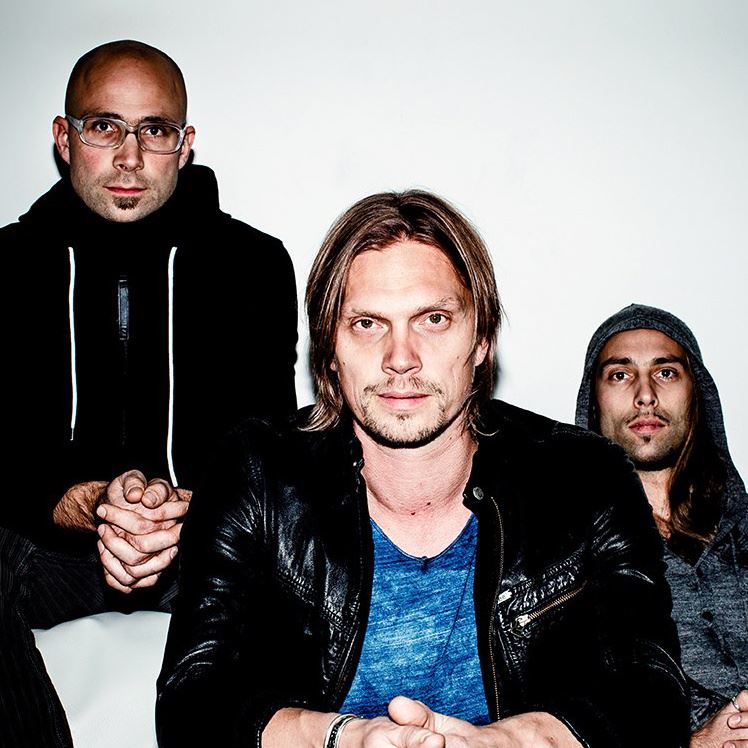 A garage band guitar riff crashes out over a classic rock cow bell beat then within a single breath starts bobbing and weaving like a madcap alliance between the Red Hot Chilli Peppers and Gong playing Led Zeppelin. You don't need the vocals to tell you the name of this song is Insomniac because there are those who will find it pretty hard to sleep after just one listen! This is completely off its trolley bonkers rock and I for one am quite taken with it.
Finland's The Von Hertzen Brothers have been making a name for themselves internationally the last year or so. New album Nine Lives is the first time I've actually heard them, and I was expecting a Eurovision friendly version of early Rush. Let me tell you, that is not what you get. Sit back and listen without expectations and an open mind. It's all over the place but when it works it's quite something.
Released as a single, Flowers and Rust  is a tale of how first love cuts deep: it comes gift wrapped in Crosby, Stills, Nash & Young style harmonies  and tenderly wailing guitar licks.
With Coming Home the weirdness starts to confuse me. An old school Deep Purple style riff buzzes out of the speakers but then slows down as the lead vocal mimics Jona Lewie on his 80s hit single You Will Always Find Me in the Kitchen at Parties).  Not my cup of tea.
When Lost in Time starts up like wannabes playing Black Sabbath badly I surmise The Von Hertzen Brothers have lost the plot. Keyboards start making alien invasion type noises over treated vocals that sound like nothing less than The Bonzo Dog Doo-Dah Band, and I'm still perplexed but now intrigued as it briefly turns into a power ballad until the return of a more determined Sabbath fade out.
That Separate Forevers is a slow, mournful ballad throughout is a much needed dose of sanity but it really doesn't go anywhere. Whereas things kick back into place with One May Never featuring raga rock guitar melodies reminiscent of the acoustic works of Led Zeppelin and again C, S, N & Y with genuinely evocative vocal harmonies. Real hippy rock this one, and pretty cool.
World Without starts by merging Georgian monk chants with folk harmonies pleasantly before an understated piano and synthesiser melody reminiscent of Greenslade leads us to the main theme where treated vocals repeat a lyrical refrain that might strike quite a few as aggravating but I find genuinely affecting, even as an electric guitar noodles away underneath. The whole thematic passage builds with keyboards and guitar reaching a 70s styled prog rock climax.
Black Hearts Cry is acoustic Zeppelin again but even more so Jethro Tull. Lyrically it's less obscure than many of the other tracks and is all the better for it.
Prospect for Escape concludes Nine Lives with seven minutes of echoing guitar shimmering in an out of a Pink Floyd textured keyboard sound, and featuring the only real solo on the record, a guitar one by the way.
This really is a collection of oddball musical pieces (they often shift so much in direction it's hard to call many of them songs as such). The only way I've found to describe the music presented on Nine Lives is by referencing other musical acts, and unless you've heard those yourselves we're also likewise to be at musical loggerheads. For those who can relate, you may have heard it all before but it's unlikely you've ever heard it in quite this way before. It's an experience; for the most part a worthy one.
6/10
'Nine Lives' is Realeased March 18th 2013 via Spinefarm Records.
The Von Hertzen Brothers Official Video for Flowers and Rust: