Austin-based power trio The Well are usually classed as having progressive influences as wide ranging as Joy Division and Blue Cheer. The group is made up of guitarist/vocalist Ian Graham, bassist/vocalist Lisa Alley and drummer Jason Sullivan. Their third album, Death and Consolation reveals, to my ears at least, a definite Blue Cheer style of raw bluesy rock… but it has been modified with incursions by Sabbath, Electric Wizard and Budgie but with the duetting vocals of Ian and Lisa, they do bring an extra dimension to it all.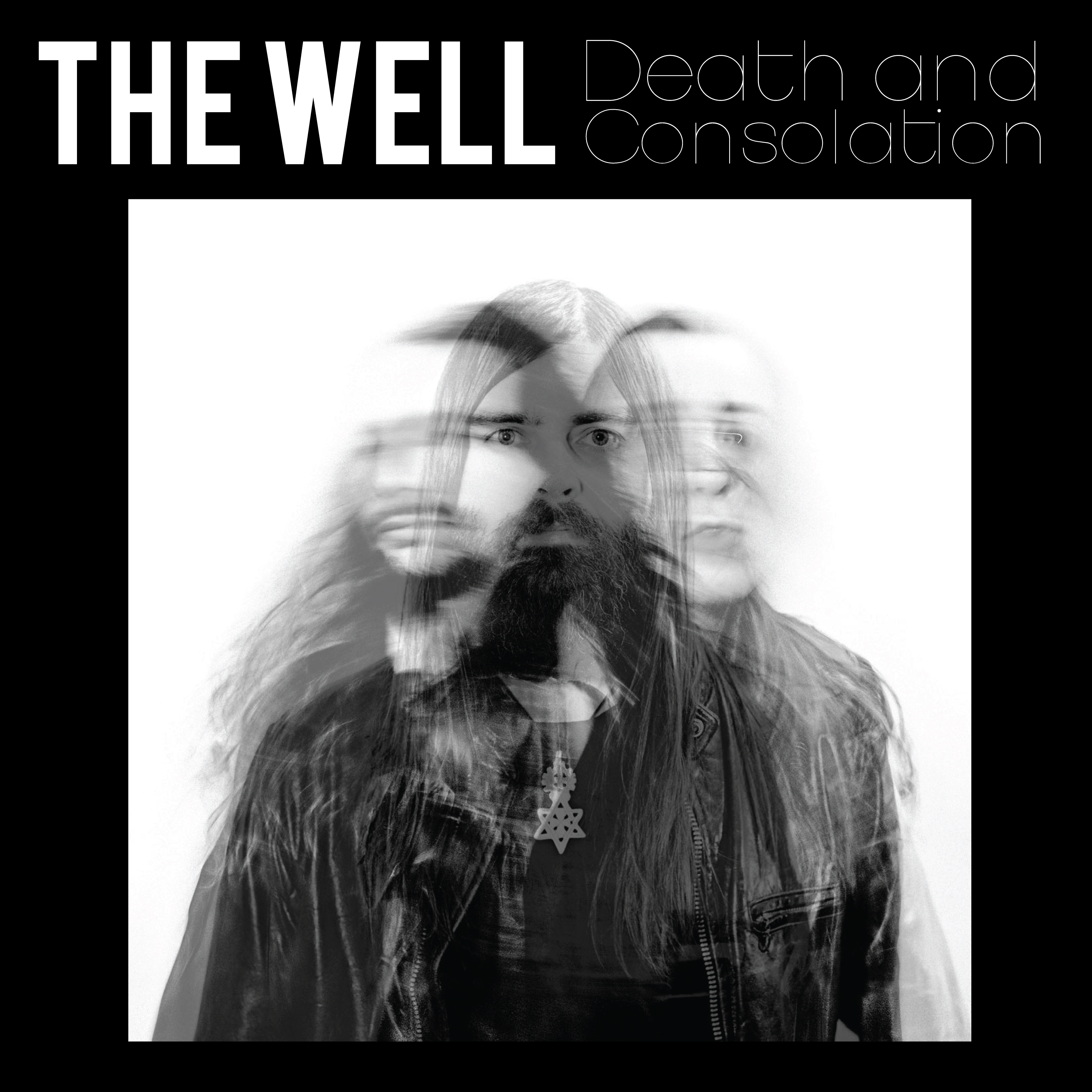 Opener 'Saba' shows how the Budgie power trio format worked and they take that template and add in some Vol 4 references to make it familiar and yet agreeable. 'Raven' is Sabbath with a bit of Purple's Black Night in more than the lyrics and even the plinking piano adds to the effect to make a bloody good song.
'Death Song' is pure Sabbath. 'The Eyes of Fingers' must make sense to them at least but its Sabbath crossed with Floyd and echoed semi-sung vocals could have made it a little wearing, until the guitar solo… this is worth waiting for as it illustrates perfectly how a few subtle notes can work in heavy rock too. 'Eyes of a God' suddenly shifts the weight into a Dio-esque riff and the (slightly) lighter approach actually improves the whole thing and this is just a great song. 'Freedom Above' with slow bass and drum intro builds into an atmospheric chunk of heavy prog and the central guitar section is ideally suited and listenable. 'Endless Night' wraps it up with a six-minute plus Sabbath wig out…reverb, feedback and a riff of quality make it the best of the lot for me. The guitar solo is fuzzed and wah'd and brilliant.
Some may find this too much in one sitting as the majority are of a similar pace and weight, listen a few times though and the nuances will begin to show. Any of these will be welcome when they appear on shuffle and I hope they continue to develop in this way on the next album. The Well's Death and Consolation is out now via RidingEasy.