Theory Of A Deadman, the Canadian band, deliver a night filled with rock, comedy, and roll as they take Manchester by storm. It's been four years since they came to the UK and they are back in full swing! For those who don't know Theory of a Deadman shortened their name to just Theory for the sixth album back in 2017 Wake Up Call; Which takes a different direction with a more pop/ soft rock genre which received mixed reviews from fans as it wasn't their signature rock style. Their seventh album titled Wake Up Call, the band maintains their signature pop/alt sound with tracks like 'Straight Jacket' and 'RX (Medicate).' Lead singer and songwriter Tyler Connolly has described these songs as political, addressing societal changes both positive and negative. Notably, tracks such as 'History of Violence' and 'The World Keeps Spinning' delve into these themes. Personally, I appreciate both albums despite their distinct styles; the cleverness in the lyrics and instrumentals remains impeccable.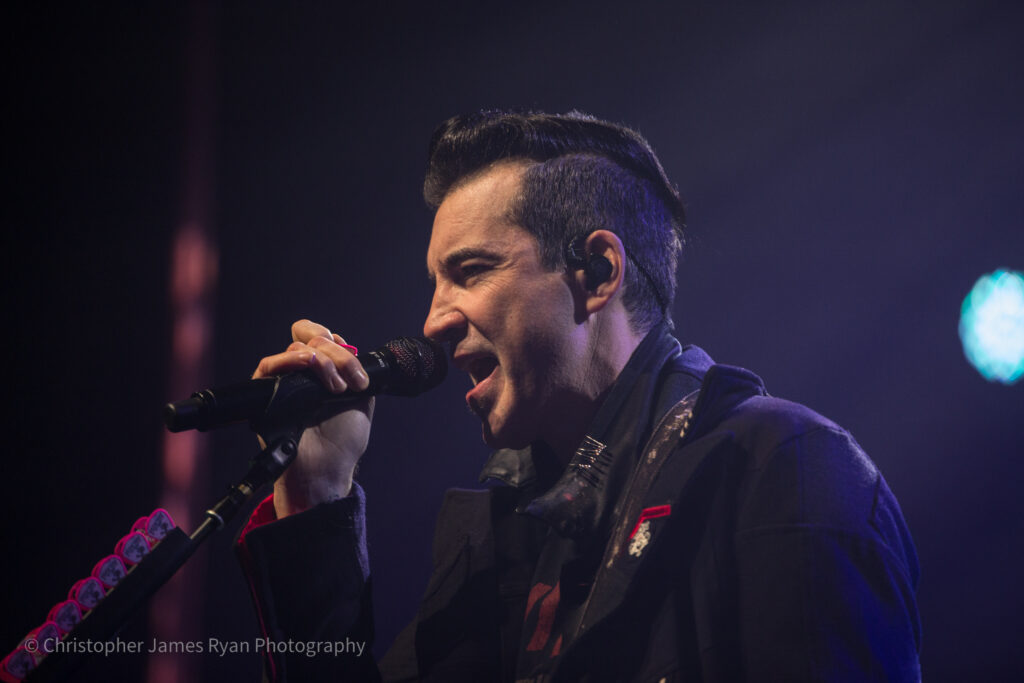 Fans will rejoice though as Theory Of A Deadman are back to their roots on their eighth album Dinosaur which came out earlier this year. It is worth noting that this year saw not just one, but two remarkable tracks from the album: the exhilaratingly rwarsome 'Dinosaur' and the captivating 'Ambulance.' With an impressive career spanning over two decades and eight albums under their belt, Theory Of A Deadman continues to exhibit unwavering passion for their craft even today.
Kicking the show off with 'Sweet Caroline' going through the speakers gets everyone in the mood to party as it has the same witchcraft power of 'Mr Brightside' by The Killers, songs that make Brits lose their sh*t. The music cuts and the first track to open up is 'Dinosaur' and then into 'Bitch Came Back,' a more comedic track but this is an absolute banger and to be played at the start sure brings a smile to fans' faces. The fun doesn't stop as 'Blow' is another comedic track which has a timestamp around 2014 – it's crazy to think it's still very relevant today, which is ironic as it feels like nothing has changed that much in nine years. The band's ability to remain relevant really shows here.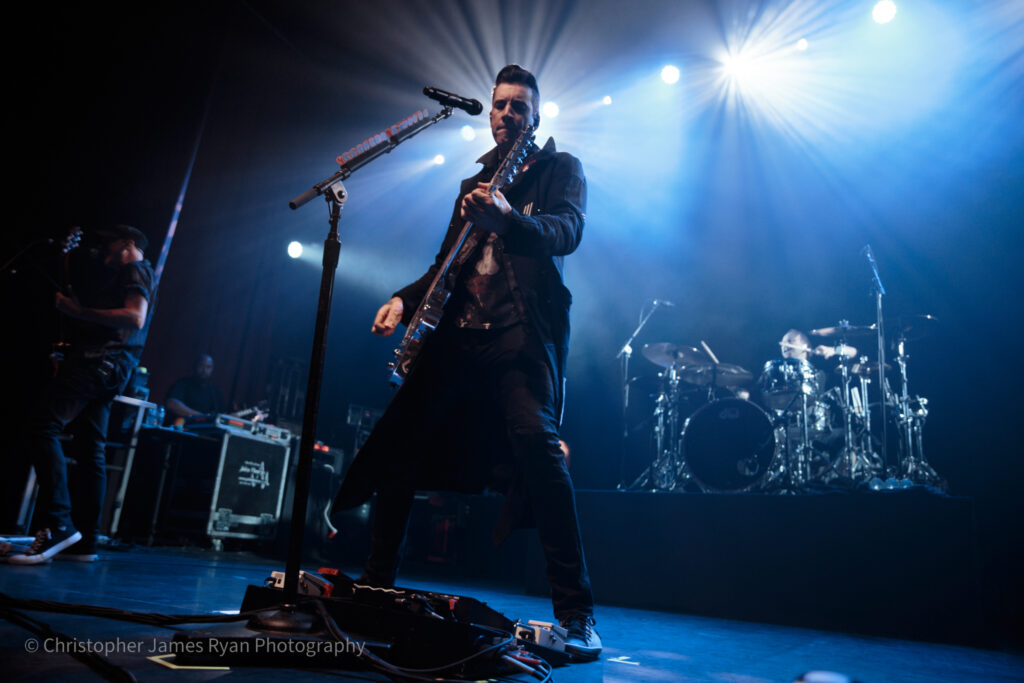 Tonight we are spoiled with multiple covers including their own version of 'Two Of Us (Stuck)' with some inspiration from the original by Bill Withers, Theory's version is a little bit more chaotic and it's another single from the Dinosaur album too! Still getting in the mood for a heartbreak 'It's Not To Be' is next yanking our emotions out and then u-turning with 'Lowlife' making us sing and dance, it's a jolly good time here!
Slowing things back down with an instrumental version of 'Nutshell' by Alice In Chains, some fans figured out which track it was and other fans got confused as to what song it was. Either way, this was very soothing and credit to the band for their talent! Back to the emotion on 'Santa Monica,' Tyler mentions that this track was in a game back in 2005 called Fahrenheit and what's more fun to know is this game has been remastered and you can buy it on PC!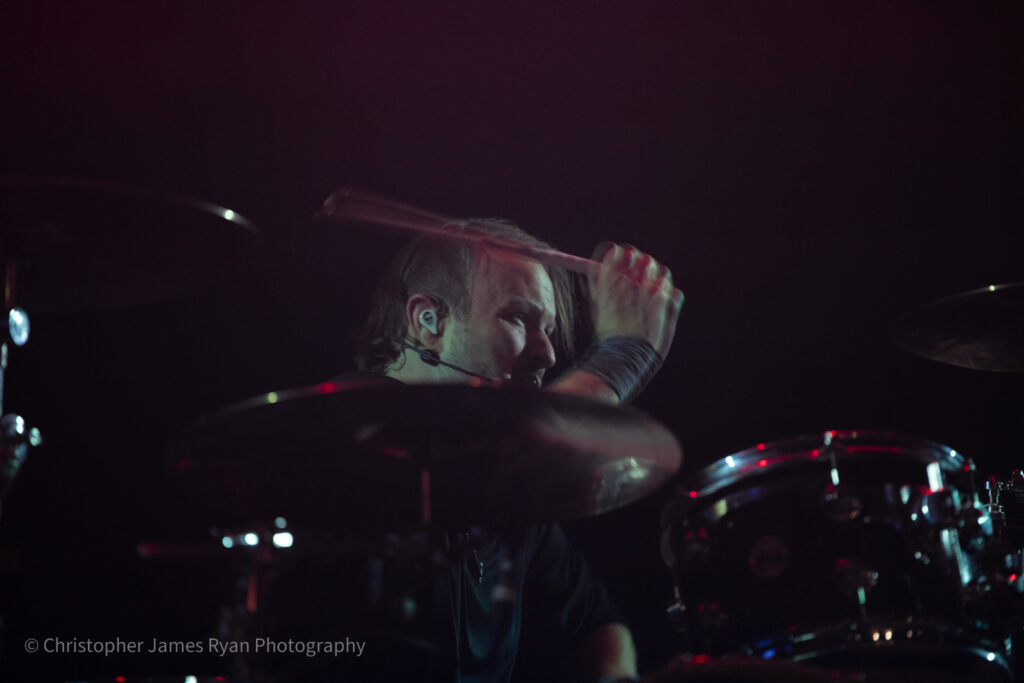 The piano gets whipped out and it's time to slow it down, Tyler sings the cover of 'Wicked Game' by Chris Isaak and afterwards starts to play the intro to 'Don't Stop Belivin' by Journey which was funny as heck, Tyler couldn't resist! What's more amazing is he didn't sing and the crowd all sang the words, Tyler was astonished!
Time to grab your 'Straight Jacket' and then into another classic 'Better Off' in which mid-song Tyler conducts a contest for the better chorus shouted by various sections of the crowd, it got loud alright!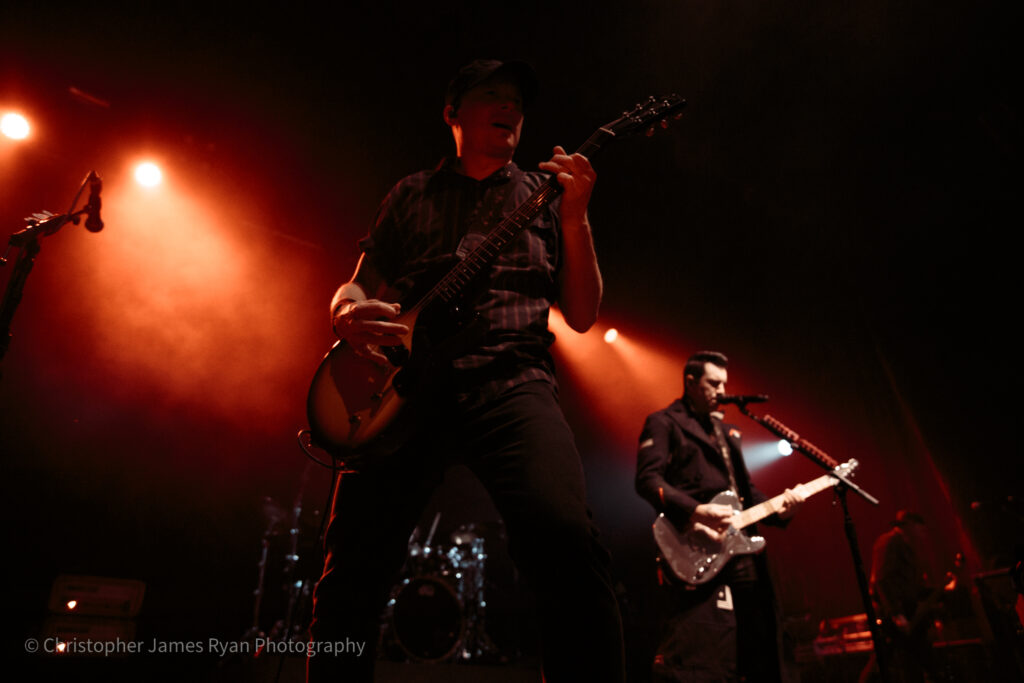 I will always maintain that 'Hurt' is a Johnny Cash song rather than a Nine Inch Nails song, Theory should do a complete cover of this! The guitar intro is accompanied by a speech by Tyler, what makes this night even more touching is that every dollar from ticket sales goes to a charity chosen by the band. They have previously donated to an animal shelter and an Alzheimer's charity, but now they are supporting a domestic abuse hotline. It's incredible as the band starts to play 'History Of Violence,' which sheds light on the issue of domestic abuse and its heartbreaking reality in our world.
Now as we are in Manchester and so Tyler whips out the acoustic guitar and of course, starts to play 'Wonderwall' and he says we have a special guest and that's Liam Gallagher and the crowd start cheering and losing their shi*t before he clarifies "Oh it's Leon Gallagher". While the crowd gets a bit confused as to what's going on Tyler says "There's like 10 people who peed their pants and the rest were like fuck no". Well, we all just got punked by Tyler what can top that!?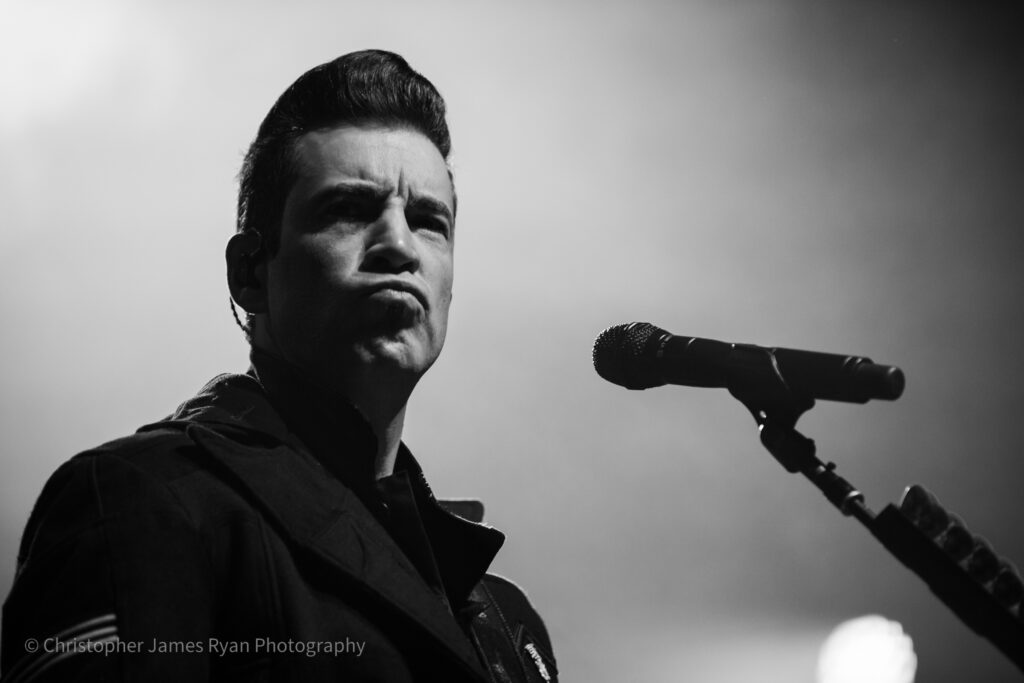 Wrapping up the set with 'Angel' which is another tear-jerker of a song, Tyler asks if people are having a good night and if now's a good time to talk about football. In a city where it's quite a delicate topic, he jokingly skips it and talks about waking up hungover and going to a Tesco Express when there are no chicken sandwiches or Walkers prawn cocktail crisps. Yes, this happened and I'm confused and laughed hard at it. Ending it with 'Hate My Life' a happy song about how crap life is what more could you love? 
After a brief exit the encore is here and 'RX (Medicate)' is played and of course, the iconic whistle intro from Tyler is instantly recognisable to what song is going to be played! With more covers playing such as the instrumental intro of 'Paradise City' by Guns 'n' Roses and 'Walk' by Pantera. Tyler asks what the heck the bar across the road is "The Batman-looking thing" and a crowd shouts Tesco Express. That's it now Theory have now been dubbed as Theory of a Tesco Express! A quick intro to 'Song 2' by Blur and Tyler thanks the crowd for an awesome night and a cheeky plug that they sell coffee beans too! Ending the show with 'Bad Girlfriend'. It's been a perfect set list, all the fan favourites along with banter with the band what more could you want? Theory Of A Deadman has shown tonight that you can be serious and have a lot of fun.