The 29th of October marked the momentous occasion that was the worldwide release of the 45th Anniversary Super Deluxe 6 CD limited edition Velvet Underground & Nico box set. Re-released in all its beauty via Universal Music/Polydor, Velvet Underground & Nico is arguably one of the most iconic, groundbreaking albums in all of rock history. It is widely regarded as one of the most influential albums of all time and is up there with the likes of The Beatles' "Sgt Pepper", Pink Floyd's "The Dark Side Of The Moon" and Hendrix's "Are You Experienced?"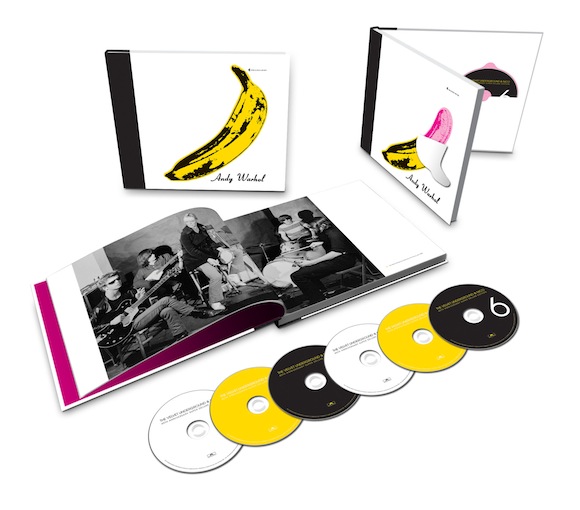 Velvet Underground & Nico is the original bohemian art rock album with its ever so famous banana cover designed by the one and only Andy Warhol, that takes you on an emotional roller coaster urging you to slap on body paint and dance naked around a roaring fire while howling at the moon, immersing you into your imagination bringing you to the highest highs and lowest lows. It will have you looking deep introspectively inside your soul pondering life's biggest questions, bringing out your deepest thoughts, and make you just want to lie in a field doing nothing but peer out at the stars as the sonic dreamscape created by Lou Reed, John Cale, Sterling Morrison, Moe Tucker and Nico washes over you like a wave of purifying unadulterated bliss. Such is the power of this album.
Countless artists have been inspired by this phenomenal work of art, from Smashing Pumpkins, Siouxsie and The Banshees, Jane's Addiction, Elliot Smith, all the way to the likes of Duran Duran naming but a few. The list is endless.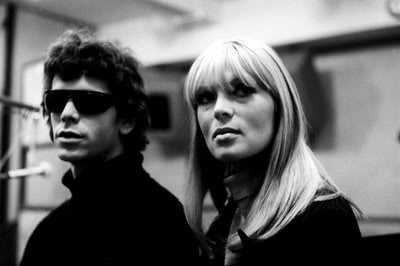 The box set contains a new subtly fine-tuned, yet faithful to the original recordings re-mastering of the original tapes, alternate versions of songs, as well as a new re-mastered mono version of the album, a singles CD of alternate song mixes and endings, a newly re-mastered version of the album that followed called "Nico: Chelsea Girl", Scepter Studio sessions and previously unreleased Andy Warhol Factory rehearsals.
In addition to the Super Deluxe 6 CD limited edition, Universal Music Group will release the album worldwide simultaneously in six different physical and digital versions and will be made available in a 2 CD Deluxe Edition that includes Andy Warhol Factory rehearsals, Scepter studio sessions and before all you tech nerds cry out in horror, YES, an exclusive digital copy with a 1 CD re-mastered album will be available. Finally, for the ultimate Velvet Underground collector, a limited edition vinyl re-mastered album is also going to be on sale. Now, say thank you to the wonderful people at Universal Music Group.
Truthfully it doesn't bare thinking about what the world would be like without this album. Astonishingly as the day if was first released, Velvet Underground & Nico is a timeless classic. If you don't have this in your music collection, why not?! It's one of my absolute favourites.
This immense triumph in music history was powerfully relevant back then and will remain so for many more years to come.
I give this album a solid 9/10.