Bands like Deep Purple and Metallica experimented this way before, but Evanescence still succeeds in leaving us astonished thanks to this mix of goth rock accompanied by the sound of a very magical orchestra. Their gothic and dramatic elements blend perfectly with the background symphony and they sound better than ever, just like they anticipated on Synthesis, the album they released last November. Tonight they play for the second night in London, at the Royal Festival Hall, a theatre that represents the perfect setting for this kind of performance. The orchestra starts on its own, covering Mozart and Beethoven. When Amy Lee finally gets on stage I couldn't help but notice how absolutely beautiful she looked in her gorgeous dark green gown and long black hair.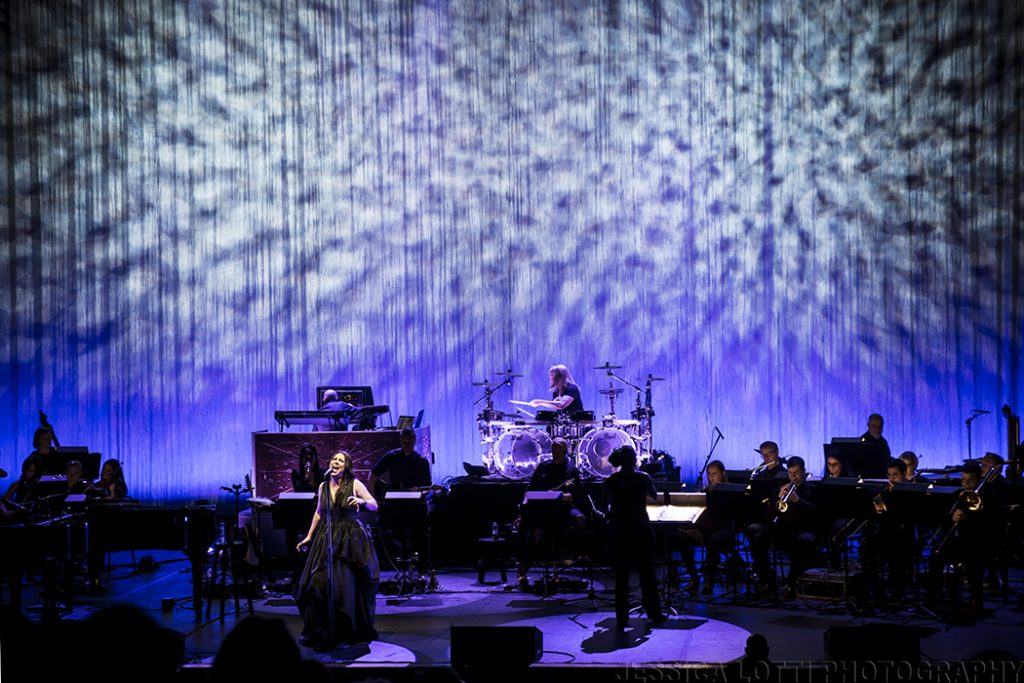 There is no standing audience in this venue but from the moment she makes her entrance the general excitement is undoubtedly palpable. She jumps on the piano and they start their set with 'Never Go Back' followed by 'Lacrymosa'. "It's so good to be with you for the second night, thank you so much for being here!" Amy says full of gratitude towards her audience. She'll later add that her orchestra tonight was the best group she had played with. Of course, a great setlist can't miss some of the crowd favourites like 'Lithium' and 'Bring Me To Life'. It's so beautiful to see how Amy Lee grew up, not only as a woman but also as a singer, her repertoire is much wider and even the classics got re-discovered in a new key. The ballads, however, still sound timeless, but she's giving a completely different experience to her fans tonight.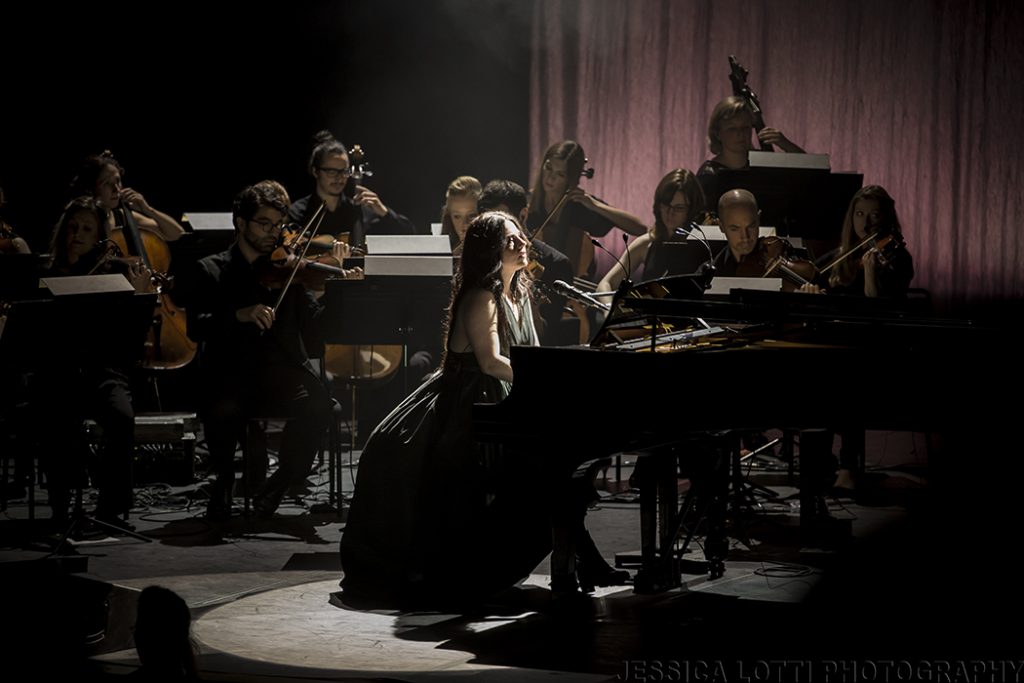 Feeling a bit nostalgic about 2003 Evanescence, Fallen was one of my favourite albums at the time but I can see why she needed a change, there's a brand new aura around her, it's showing how this very talented frontwoman matured and evolved. At the same time, Lee manages to preserve the core of what has made Evanescence so great for fourteen years. Her voice is touching and powerful, and when she moves to the piano the atmosphere is even more emotional and significant. This is definitely not the usual rock show we expected from Evanescence, it's instead more focused on the music, there's a meticulous attention to detail and the orchestra does an amazing job throughout the show.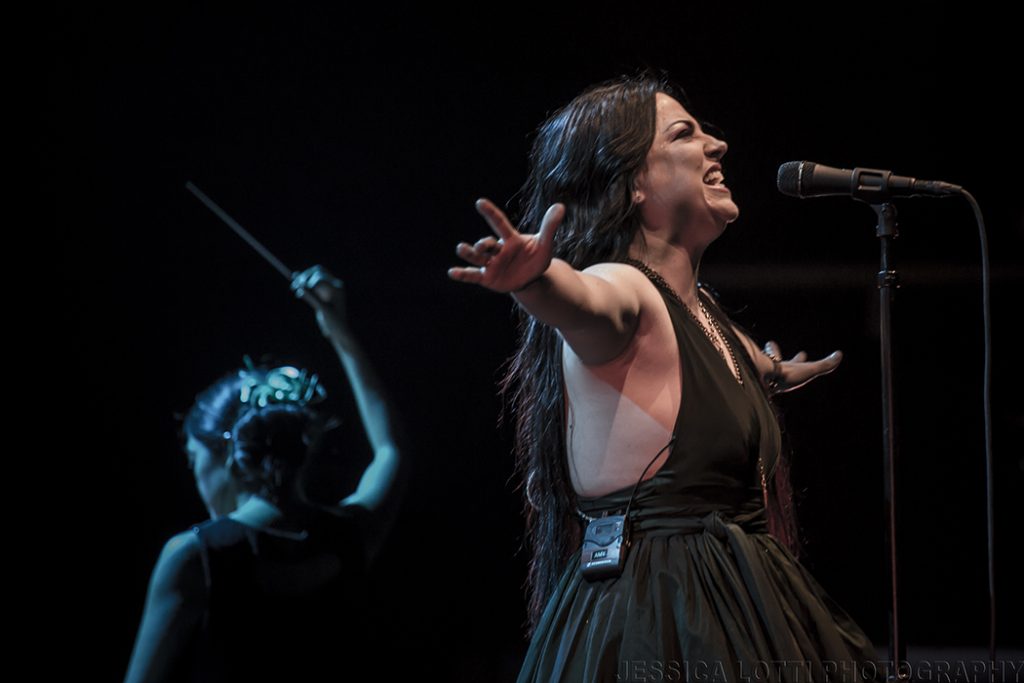 Tonight, instead of running and jumping around, Amy is singing to her fans from the bottom of her heart remaining pretty much in the same still position at the centre of the stage behind her microphone when she's not playing the piano. 'My Immortal' sounds even better tonight, with Lee's voice soaring up to heaven instead of the usual darker rock 'n roll destination. After performing 'Imperfection' it's time for a very powerful and impressive encore. But before that Lee takes her little son on stage for him to wave at her crowd. When she goes back on the piano she has a very emotional moment in which she thanks her fans for giving her so much throughout the years. 'Speak To Me', 'Good Enough' and 'Swimming Home' end this night in the most graceful way.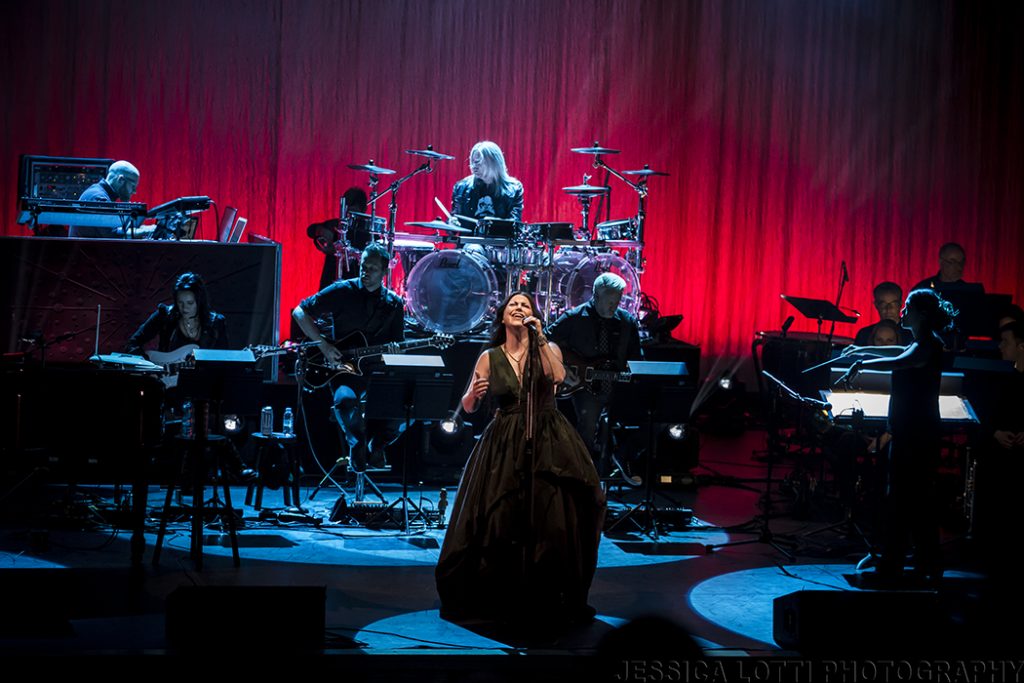 Unfortunately she didn't play songs like 'Everybody's Fool' or 'Call Me When You Are Sober', it would have been very interesting to listen to these hits played with an orchestra.
This has been something completely different from what you would expect from a gothic rock band like Evanescence but it was definitely worth to watch and it's maybe telling us more about what will be the band's direction from now on. Amy Lee has been the star of the night, she truly belonged to that setting from the very first minute she walked on stage. With such an immaculate and atypical performance, she succeeded to leave her audience satisfied with what they have experienced.