Polish heavy metal record label Arachnophobia is releasing both a brand new album and a remastered one for the tail end of April, Wolfkhan's Cyber Necro Spirituals and Vae Victis by December's Fire.
December's Fire originally released Vae Victis in 1996 via Germany's Last Epitaph Productions as the first solo outing from Piotr Weltrowski, a member of Hefeystos who has also collaborated with Behemoth.
Remastered by Marcin Rybicki Vae Victis is said to embody the aspirations of the mid-90s Polish metal underground scene, ranging from ceremonial auras and dark poetics to synthesiser based metal marches.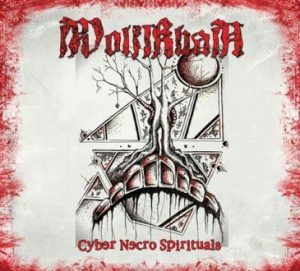 Though a brand new album, Wolfkhan's Cyber Necro Spirituals similarly has its roots in the 90s, being extra-curricular ideas Thy Worshiper's Marcin Gasiorowski had floating around now seeing the light of day.
Described as featuring nine bizarre nine stories stemming from mental trash and dark corners, Gasiorowski commented: "I didn't have a direction. The whole thing just came out by itself. One inspiration which possibly affected the way this record is like was the reading experience of the Black Oceans novel by Jacek Dukaj".
For more information and to pre-order these records contact.