When I pressed play on this album, I was hoping the band name was not intended as a pre-description of what was to come. Thankfully, this was not the case. Horrendous have produced a much less than horrendous album with their debut record, 'Ecdysis' overall. Opener 'The Stranger' introduces us to a side of Horrendous that you could see akin to power-metal. Other tracks such as 'Nepenthe' and 'Monarch' follow a similar pattern, combining almost sludgy death metal with moments of riff grandeur, with the latter showing potential to be a great live anthem.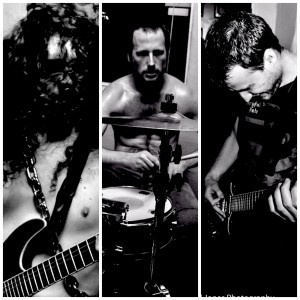 But it isn't just Horrendous' heavy side that 'Ecdysis' appeals to, slow moments in some songs and a familiar feeling acoustic interlude in the track 'The Vermillion' lets you appreciate how melodic Horrendous can be.
'Ecdysis' draws to a grand close with 'Pavour Nocturnus', a true highlight on this album akin to some of Behemoth's slower, grander material in recent years. The album spans a vast array of styles but remains a distinctive debut. With a mix of strong tracks to lose yourself in and a few that will surely bring the roof down on a gig, Horrendous have given themselves a great start with this record.
Horrendous 'Ecdysis' is out 14th November 2014 via Dark Descent Records.
Review Overview
Sludgy Death Metal with Moments of Riff Grandeur
Summary : 'Pavour Nocturnus' being a highlight on the album.