The raw curved ball is thrown out and caught with the brilliant track 'Vanity' – the aural chemistry is the perfect blend of seduction and irresistible intervention. The next track 'Heroes of Mine' simply shines with bristling rhythms that blossom in atmosphere and fascinating hues! 'Bipolar' does indeed change the direction a bit into a thicker chugging beat and enduring rhythm with plenty of catchiness! 'This Town' gives way to a staunch heartfelt rhythm that protrudes with a swagger and manipulative beat. Strong harmonies and raw melodies rule on this track. 'War Plane' is a serious encounter with epic leanings and gigantic rhythms that are dramatic with fiery riffs. 'Somme' holds a marching beat and very apt for this time of year remembering the many who lost their lives in battle.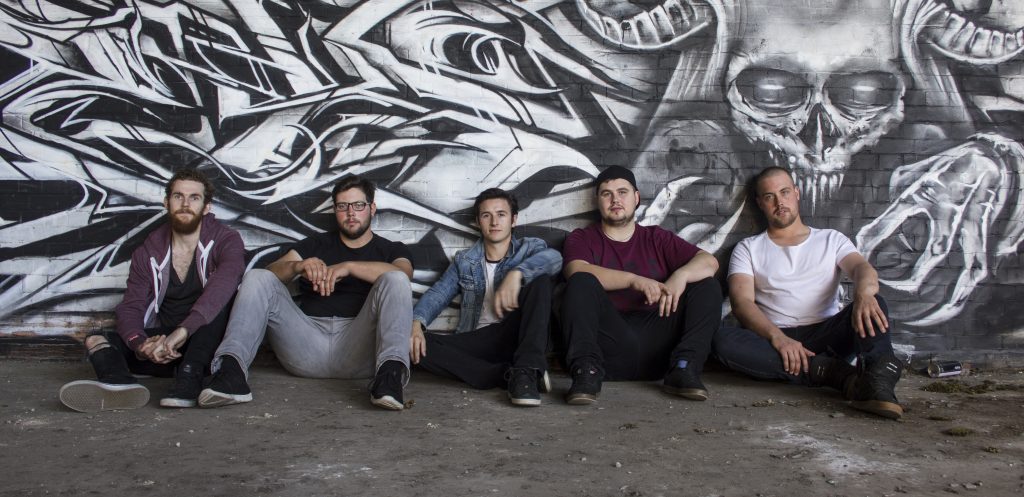 'Yeah Boi' is a rancorous canter into the playground on this instrumental pleasure dome and a superb track. 'MFC' no idea what this stands for but it holds plenty of boisterous rhythms and charms the audial with a conspiracy of dangerous riffs and urgent vocal entourage. The final track 'Bill & Chief' takes another direction with softer vocals and anxious, haunting lyrics, before turning the tables and pushing forth with another rousing rhythmic encounter.
Although this is quite a conventional album that will, appeal to many, it doesn't fail to capture that certain seductive charm. The music is heartfelt and been cleverly executed to produce one mesmeric masterpiece. Vocally engaging with no exception, and belting out well thought-out lyrics are all part of Renegade Twelve's appeal.
It's not hard to connect with the band at all, as their ever growing fan base will bear witness to. Their tracks are rigorous and gather no dust in the head banging stakes! Gathering warm and intensive vibes with each track baring its own flames of melodic feistiness and zest for life!
The addictive devilry is inescapable and will no doubt leave a good few open mouthed at the muscular rhythms the band have created. No matter what happens, Renegade Twelve are going in the right direction and will go the full distance!
Review Overview
Summary : There are a lot of funky grooves going here. The guys play with a lot of genres but the one that stands out is a rock melody and giant rhythm that goes hand-in-hand. The sizzling temptation is drenched in sonic spicy, and thrilling, harmonious splendour.