LA post hardcore band The Ghost Inside, recently release their fourth full length studio album titled 'Dear Youth' – set to be one of the albums of the year. Produced by A Day To Remember front man Jeremy Mckinnon.
Opening up with 'Avalanche' which starts with a marching to war style drum beat, accompanied by ferocious vocals that make you take note of Jonathan Vigil. Shortly after quickening the pace to allow things to get moving – this certainly sets the tone for the rest of the album. 'Avalanche' being the bands first single to give a teaser of what's to come in the album, and it is the perfect opening to the album.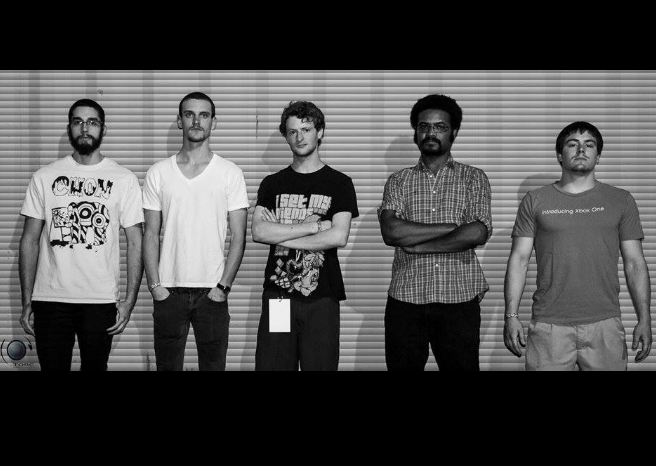 It's clear from the start that the formula for each song has been mixed to perfection, which shows well with the perfect mixture of break-downs and fast pace lyrics. Along with perfectly well written sing-a-along moments sure to get the fans rushing to the front of venues grabbing the microphone or shouting at the top of their voice.
In short, this album makes me feel like the train is truly on the tracks! Roaring forward towards greater success! The album has a showcase of different ranges, noticeable in songs such as 'Mercy', 'Move Me', 'Out of Control', 'The Other Half'. 'Mercy' starts with the crushing lyrics "for who the bell tolls" – before irrupting into a mayhem of a breakdown.
'Dear Youth' has all the potential to be the theme song for festivals and wrapped tours this coming year with song being a upbeat melody of possessiveness and breakdowns.
The album also has a nice treat of a guest spot on the song 'Wide Eyed' by the ever so charismatic and always energetic Letlive frontman, Jason Butler. His unique voice is instantly recognisable right from the start. It's a cleverly used great idea allowing both friends to do what they do best – make meaningful music. My point in this is, it took one  well written album to propel Letlive with 'The Blackest Beautiful'. 'Dear Youth' will see The Ghost Inside take a huge leap towards greater success.

Review Overview
Huge Leap Towards Greatness!
Summary : This album makes me feel like the train is truly on the tracks! Roaring forward towards greater success!