Now April fools has passed and we feel relatively safe from any further shenanigans, we'd like to share some of our favourite April fools pranks from the past and present of the music biz. Some are pure genius, some could be seen to be a tad cruel but all of them had us 'fooled' at one point. Let's kick off with…
10. Tool – 1977 Bus Accident.
Tool caused quite the stir with this prank in 1997. Fans woke up to a greeting on the band's semi-official website reporting that the lads had been involved in a tour bus crash and at least three of the members were in critical condition. Issues with the prank began to arise when some fans didn't continue to the news pages on the site where a clear indication that the story was an April Fools prank was made, leaving some fans believing that members of Tool really had been in a serious accident. Of course worries were put to rest that day with an apology from the website and the band seemed to have learned their lesson in pranks making future tricks a little less risky.
9. PULP – Unbelievable signing announcement.
Pulled just yesterday, but certainly gathered up some hope before sending it all crashing to the ground. PULP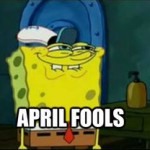 stores posted on their Facebook page the likes of Metallica, Linkin Park and Foo Fighters would be popping into their shops for one of their ever popular signing sessions. Of course many people realised they were being taken for a ride when they spotted John Lennon and Nirvana were also included on the list. And in case you were still convinced that all of the above including the original line up of Guns 'n' Roses were going to partake in a signing they included a link to this cheeky spongeBob image.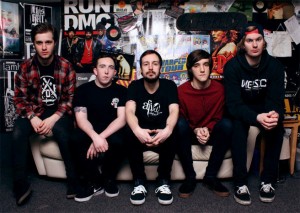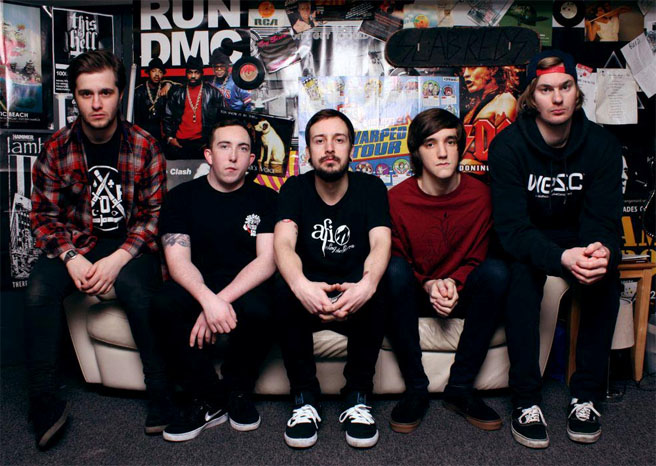 8. Giants – Taking tie-dye to the max!
Giants tweeted on April 1st 2013 they would be releasing their next album on an extremely…inventive, new format. The boys stated their future release would be available on tie-dye floppy disks! This was rebuffed a few hours later in another tweet from the band pointing out the fans that today was in fact April fools day, but certainly worth a harmless giggle.
7. Ingested – Swapping death metal for the church.
You may know the Manchester death metal crew Ingested from some of their rather brutally titled tracks. A post on the band's Facebook page claimed their vocalist, Jason Evans, had now found this faith in Christianity and could no longer be affiliated with songs such as 'Condemned to Rape'. The post also stated Jason will now be looking to carry on his musical career with his new band, Looflirpa (which is simply April fool flipped round). Admittedly a tad too similar to another April Fools prank from Tool where they claimed their vocalist took a similar path; but given the type of music each band plays, the award for genuine shock goes to Ingested.
6. Drop Dead – This Is Sandpit-turtle!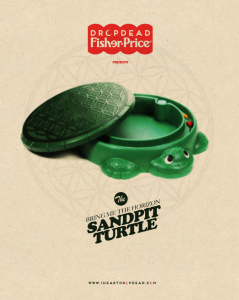 April 1st 2013 marks the release of the infamous Bring Me The Horizon's new album, Sempiternal. To honour this, Ollie Sykes' brand Drop Dead have apparently teamed up with the leading children's toy brand Fisher Price to offer fans the chance to order their own 'Sempiternal-sandpit-turtle'.
This one hasn't quite been confirmed as an April fools hoax just yet but no word on the product has come from Fisher Price and it's a tad suspicious such an exuberant product is announced on a day famous for this very kind of announcement. You may also notice they've altered the Fisher Price logo a tad. However this is genuinely quite awesome so we, for one, hope this is actually true.
5. Iron Maiden – Maiden and Oz-man combine forces.
In 2003, whilst working on Iron Maiden's Dance of Death album, producer Kevin Shirley posted a update on his website stating that no other than Ozzy Osbourne himself would be appearing on an acoustic track on the album; the first time a guest vocalist had been included on a Maiden album. The possibility of such a combination of legendary metal vocalists left some fans were ecstatic and some fans livid. All the same, the news was later revealed to be a gag by Kevin a few days later and Dance of Death was released without any other voice but Bruce's featured on it.
4. Hanson – VermillioMMMBop
Hanson are probably best known for their 90s hit MMMBop. So imagine the surprise of Hanson and Slipknot fans alike when they were told on April 1st 2011 that the boys had announced they intended to release a whole album of Slipknot covers covering classics such as Skin Ticket and The Heretic Anthem. The boys even released a 'leaked' video of them covering Wait and Bleed which you can check out below.
3. Björk– New Led Zep Singer?
Both extremely respected names in the music industry, each worthy of association with each other so forgive us if we thought this one sounded a little plausible. It was already news at the time that Led Zeppelin were looking to record and tour with a new vocalist so when Björk announced via her website that she would be filling in for Robert Plant, some people were genuinely fooled. The post stated she would perform as the lead singer on full world tour for the band, performing songs from only the bands first 4 albums. When fans were tempted to check out the dates they realised they were being had. Very sly though, very sly indeed…
2. Linkin Park – 6 hour split up
In April 2011, Linkin Park turntablist, Joe Hahn, posted a short tweet stating the band had broken up; citing differences in martial arts styles as the cause for the split. However just under 6 hours later, he tweeted the band had miraculously gotten back together. Talk about a short sharp shock.
1. NIN – Trent Reznor and Timberland?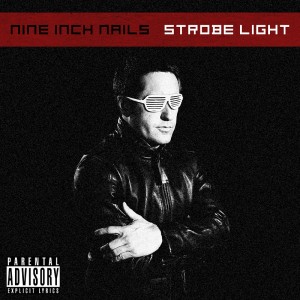 The April fools joke to end all April fools jokes. In 2009 Trent Reznor updated the Nine Inch Nails website stating he will be releasing a new album, entitled Strobe Lights, produced by Timbaland with appearances from Bono, Sheryl Crow and Justin Timberlake. When fans were invited to submit their e-mail addresses to receive a link to purchase the new album, they were greeted with an April fools message. However Trent took the opportunity to take a stab at the mainstream and even include some immensely irritating drum machine tracking on loop. Nice one sir.