Download always marks the start of summer, it is a weekend where you can forget normal life, and live in this immense world of Rock and Metal – where anything goes. You can wake up and dress as a bunny, guys can were a wedding dress. Whatever you want to do, nobody will judge you, because we are all on the same team. This is one of the many reasons that I love Download.
Here we share some of our great moments from Download Festival 2014. Feel free to comment at the end of this article with moments that you witnessed.
10. Steven Tyler does a monstrous Burp!
Steven Tyler appeared on stage on Sunday night looking like a glorious 80's styled Jesus. Steven is of course a rock icon, he is and always will be legendary – he flows onto the stage very confidently and comfortably, so comfortable that he let loose a monstrous burp down the microphone in front of 90,000 people.
9. Bowling For Soup sacrifice a Sheep!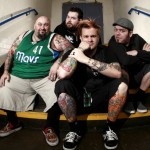 Bowling For Soup had mixed reactions at this year's festival. However nobody can deny that they are great entertainers. The set was filled with (in my opinion) great pop punk, and many great jokes. They played the classic 'Girl All the Bad Guys Want', and even had a song for during their set that allows the crowd to enjoy the opportunity to take a photo. If you saw BFS last time they played download, you will know of the sheep being massacred by Chris Burney. Well this year a knight joined BFS on stage, to sacrifice the mummy sheep. You may ask why? I say why not? (No real animals were harmed, only inflatable ones).
8. The Used covering Nirvana and Rage Against The Machine!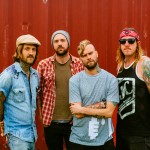 It was awesome to see The Used play a lot of their classic tracks at Download, there were a lot of Used fans in the crowd singing their hearts out. They played 'Take It Away' – 'The Bird and the Worm' – 'I caught Fire' – 'A Box Full of Sharpe Objects' – and more! Towards the end of their set Bert McCracken introduced the next song as "The best song ever written" as the band went into the start of Nirvana's 'Teen Spirit'. Their set ended with a chorus of Rage Against The Machine 'Killing In The Name Of'.
7. Steel Panther bringing 17 Girls on the Stage!
If you have been to a Steel Panther show before, then you will know how crazy the girls in the crowd can get. You will also be accustom to Steel Panthers 80's rock star open attitude towards the crowd. On Steel Panthers 2011 album 'Balls Out' they have a track called '17 Girls In a Row' it's to this track, that lead singer Michael Star bring 17 girls onto the stage from the crowd. The girls very excited dance and well just watch this video… [WARNING: Contains naked boobies!]:

6. Skindred perform The Newport Helicopter!
Skindred seem to be really rising up these past few years, another main stage performance of epic proportion. The Newport Helicopter is surly pretty famous by now. It's great that so many people in the crowd get involved! If you don't know what it is – just check out this video:

5. The Mystery of Iceman Thesis!
A mystery band called Iceman Thesis played 2 sets, at exactly the same time, dressed in balaclavas so not to give away their identity. They played on both the Pepsi Max and Red Bull stages at 11am on the Saturday. They played just one awesome, but manic song, which ended with them throwing a VHS tape out into the crowd. The bands identity is still unknown, and everyone is still very confused as to how one band can be in two places at the same time. Someone has uploaded a copy of the VHS video, watch here:

4. Surprise set from Black Stone Cherry!
The line-up just read 'Secret Set' however word soon got round that Black Stone Cherry were to take to the Pepsi Max Stage, as the tent was packed out! The band has played Download's 2nd stage in 2013, which is a much bigger stage, so it's no wonder that crowds flocked to see them. They played just 6 tacks including 'Rain Wizard' – 'Me and Mary Jane' – 'Blind Man' – 'White Trash Millionaire' – 'Blame It on the Boom Boom' – 'Lonely Train'.
3. Avenged Sevenfold playing tracks from 'City Of Evil'!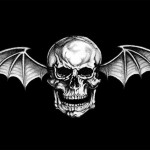 "It's been a few years since we have played this song in the UK" said M Shadows, as Avenged start to play 'Beast and the Harlot' followed by 'Seize The Day' for their 06′ album 'City of Evil' – the classic Avenged Sevenfold album. There have been mixed opinions about the band headlining the festival on the Friday night, however they stepped up to the mark, and they provided a set of headlining standard.
2. Linkin Park playing the whole 'Hybrid Theory' album – in order!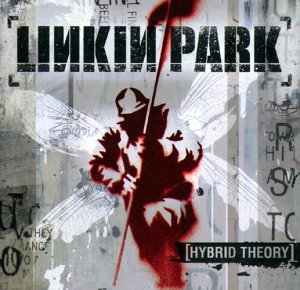 A very special set from Linkin Park playing their '00 album 'Hybrid Theory' back-to-back. They played it in order, which was great, as you knew what was coming next. Their are not too many albums where every song is a hit, and everyone knows every word to every song on that album – That is what made this set so special.
1. Aerosmith performing 'Dream On'!
Our absolute number one moment from Download Festival 2014, is when Aerosmith came back for an encore and Steven Tyler took to the piano to perform 'Dream On'. Such a passionate song. With most Aerosmith songs, this was one that the whole crowd sang along to. It was a great moment to be in, a moment of complete unite. Rock music is very much still alive!