For the last date on their Generation RX European tour, Good Charlotte go big. At London's 10,000 capacity Alexandra Palace, this is one of their biggest UK shows to date. No pressure there, eh?
A solid support bill is in place for the evening, a welcoming bill of four distinctly different rock acts. In particular, Boston Manor are probably one of the most exciting young bands coming out of the UK right now and tonight's support slot just proved they're perfect pickings for the big stages. A setlist primarily made up of tracks from 2018 release Welcome To The Neighbourhood kicks off with 'Flowers In Your Dustbin' and vocalist Henry Cox owning the stage from the get-go. 'England's Dreaming' and 'Bad Machine' show off a grungier sound, but still with big choruses that fill the room with ease. Musically talented, lyrically creative and with a stage presence to match, big things deserve to come their way.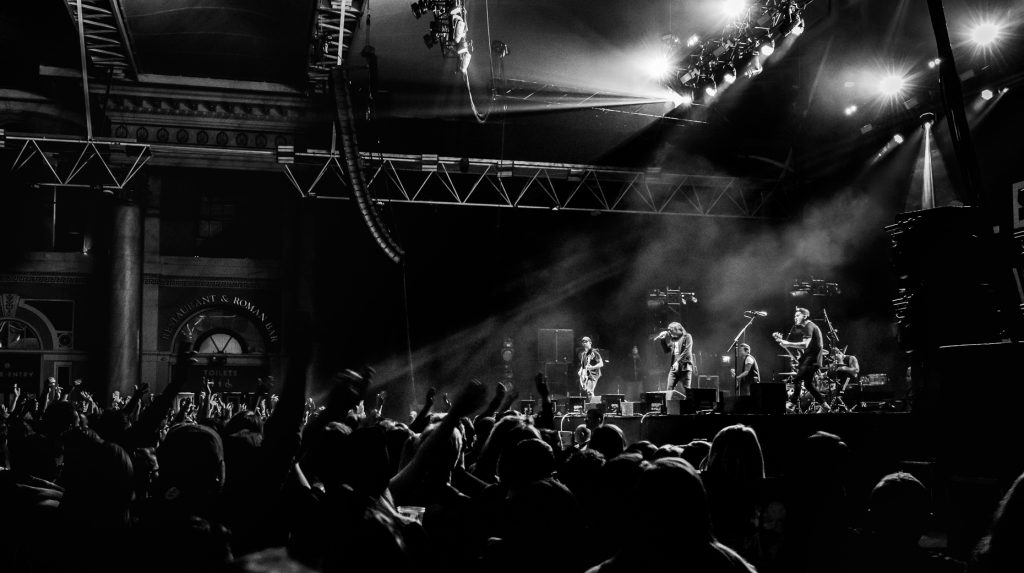 Next up, Sleeping With Sirens, a headline band in themselves, with a strong crowd of fans hanging on to every line of Kellin Quinn's unique and recognisable singing voice. Their emo-punk sound and aesthetic is a good opener for the evening, bringing nostalgic influences to a modern day audience with ease.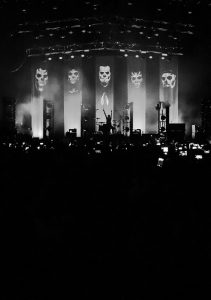 It's sometimes easy to forget how much of a back catalogue Good Charlotte have to choose from, and tonight's set is peppered with absolute classics. 'Girls and Boys' is a world class pop punk anthem and speaking of, 'The Anthem' itself is up there with the best, too.
'Predictable' still has the same bite it did fifteen years ago, and GC debut single 'Little Things' throws right back to a rougher-edged sound from the band's earliest output. And the hip-hop inspired ridiculousness of 'Keep Your Hands Off My Girl' doesn't stop it from being an absolutely enthralling live track.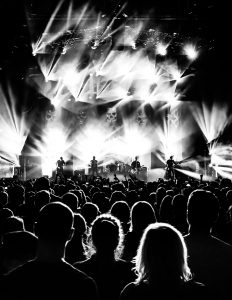 But it's clear that to many of tonight's audience, Good Charlotte are more than a 'throwback band'. Songs from Generation RX, their latest release, are received with joy by a crowd that spans millennials, teenagers and even a fair few older fans. Delving into issues that range from grief and loss to addiction and trauma, tracks like 'Prayers', 'Shadowboxer' and 'Self Help' speak to both young and old lyrically.
Good Charlotte have inspired legions of fans, many of which have gone on to create their own music. One of such musicians is Architects' Sam Carter; who makes a welcome surprise appearance, to perform Leech (his track with the GC boys from Generation RX) for the first time.
The final run lines up some of GC's biggest and best: 'The River', 'Dance Floor Anthem' and 'I Just Wanna Live' demonstrate a diversity in sound, all still with the ability to create a polished and powerful chorus.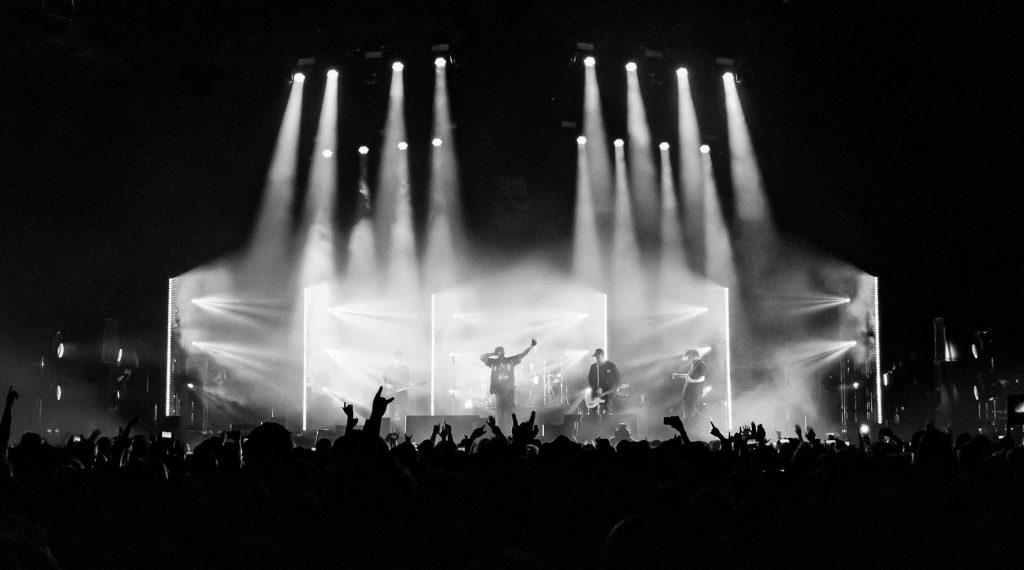 And of course, the show has to end with the iconic Good Charlotte track, 'Lifestyles of the Rich & Famous'. For this one there's no standing still, no voices that aren't singing and no beer left unspilt on Alexandra Palace's floor. It's been over 20 years since the Good Charlotte journey began, but these fathers of pop punk have still got the chops and the tunes to stand as a truly impressive live band for a whole new generation.