Dorothee Pesch, better known as Doro, has been on the rock and metal scene for decades. She first caught the world's attention by way of her band Warlock, one of the most successful German metal bands of the 1980s. After they disbanded in 1989, Doro continued performing as a solo artist. She also performed at Bloodstock Festival, headlining the Sophie Lancaster stage on Friday night. We caught up with Doro before the festival to talk about her headline slot, as well as her new album Forever Warriors/ Warriors United.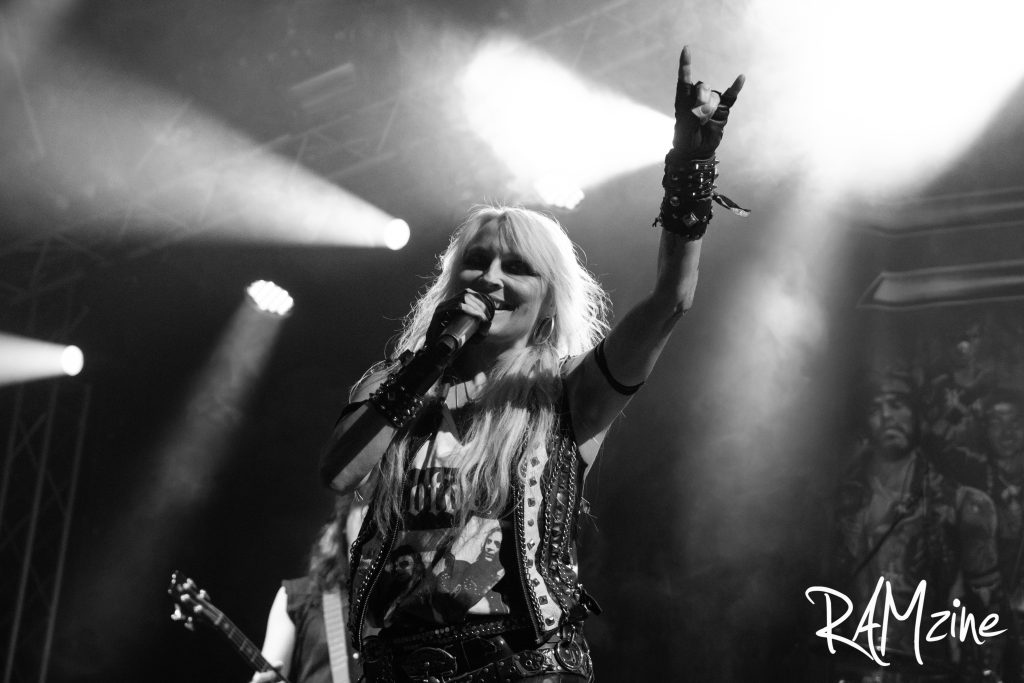 So we are here to talk about Bloodstock and your new album, how did you feel when you were asked to play at the festival?
I was so excited, I've always wanted to play Bloodstock! I love playing festivals – I'm super psyched! It's very metal.
Also, how does it feel to play after the headliner, Judas Priest?
Man, I would LOVE to see Priest. So I'll probably try and see them and then be running over to the other stage. I guess we have the same fans and like the same kind of music; so I hope after they finish they come to see us too. It's a smaller stage but we will give 100%. We're going to play a couple of new songs, like the new single 'All For Metal', which people really like. I'm really excited. I really want to see Priest though, they were on the first tour I did [with Warlock] in 1986. They're all great friends of mine, so it will be great to see Rob Halford and the rest of the band.
What can we expect from your show?
A few of the new album, too many to mention. All killers, no fillers. I don't want to bore people with stuff they don't know. Album tracks and that sort of thing. I want everyone to go crazy and start most pits, crowd-surfing, whatever is possible. I know these days security is pretty heavy but whatever. The first festival I played at in England was Monsters Of Rock at Castle Donnington. It was unbelievable, so I know the atmosphere will be great at something like this. But I think we will only play 'highlights' but this new record is record number twenty four, so there's so much to choose from. Sometimes I look out into the crowd and see how everyone is feeling, if I think there are more people liking old school metal then I might play more old school. If its more of a mixed crowd, then ill do a mixed set list. I change it every day.
So is playing to a UK crowd different to say a German crowd?
Yes! I would even say every city is different. Every festival is different. We played Wacken last week and we only played the 'heavy' stuff. Some festivals we don't play any ballads, or maybe just one. Some people like them because they get to sing along. Generally with a heavier crowd, I can't do too many slow songs. We have three guitarists who will be shredding and doing solos, we also have guests for the duets, not sure what we will do for Bloodstock though.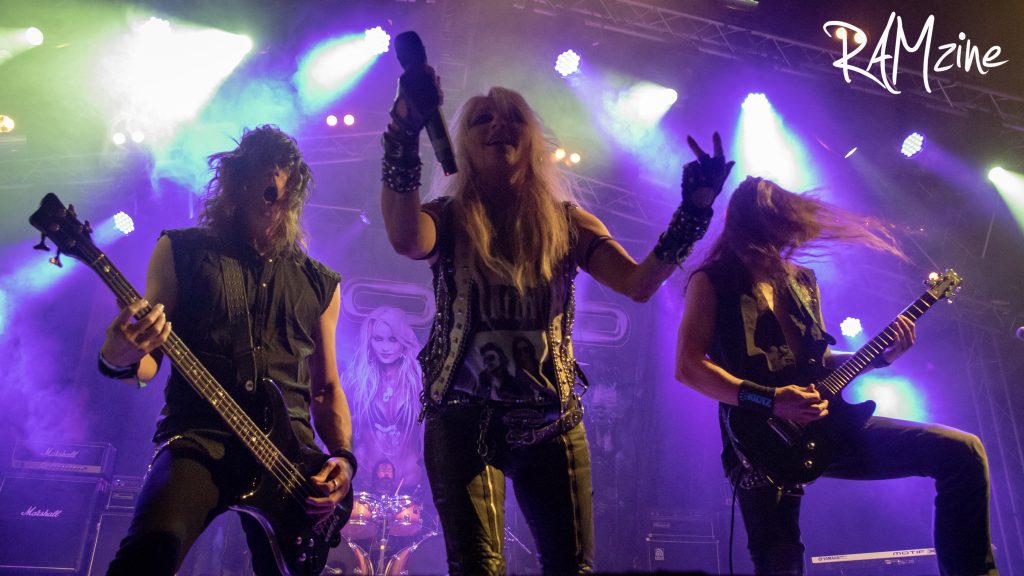 You have collaborated with all kinds of musicians from Gene Simmons of KISS to Johan Hegg of Amon Amarth, is there anyone else you would like to work with?
All my dreams really came true working with Lemmy, it was so great. And all the other great guys. Johan [Hegg, Amon Amarth] was great…I was a guest on their last album. That's how we became friends. Pete Steele [Type O Negative vocalist] was great, Dee Snider…everybody! The only one I wish I had worked with was Ronnie James Dio. Unfortunately, that's no longer possible. We toured together many times in the US and UK. I met him back in 1987 and we planned to do a duet but it never happened.
He was talking to some journalists and they actually told me there was an album in the making where we would do a song together. I miss all these great people so much like Lemmy, Ronnie James Dio and such. It's not the same anymore and millions of fans feel the same. On my last album, I did a song called 'Hero' which was a tribute to Dio, this album is dedicated to Lemmy. Two songs inspired by him are on this album, 'Life To The Fullest' and a Motorhead classic called 'Lost In The Ozone'. It has such fantastic lyrics.
Because the music industry has changed so much, do you ever feel like a new artist again?
I had the greatest time in the 80's when metal was just beginning and growing. Getting bigger and bigger. The 90's were pretty tough when grunge was getting big and metal wasn't anymore. I think we had to hang in there for another 10 or so years, in the 2000's metal is getting bigger again. I've played festivals worldwide. There are tons of metal fans and all my heroes like Judas Priest, Maiden, Metallica, are back. It's so great to see them be as big as they were back then. So I think we are in good shape. Record sales aren't the same so we tour more. It's really picking up, especially in the metal community who are still buying vinyl. I think metal is doing much better than other musical styles. Some pop artists don't even have CDs anymore, I think you should always keep it old school with vinyl, picture discs, CDs, you know.  Nuclear Blast is to thank for all of that I think, they put so much effort into it. I'm very happy about it.
You're known as the 'Queen Of Heavy Metal', so looking at the line up consisting of the likes of yourself and headliners Nightwish: do you feel festivals like Bloodstock truly represent women in the metal genre?
It's much better than when I started. There was maybe a hand full, but great bands like Girlschool, Rock Goddess. Jody Turner was one of my favourite singers, I'm so glad they are back together. I suppose the 80's was a bit lonely [for women] but now it's much better. It's still not 50/50 but it's got so much better. It makes me happy. You've got great bands like Arch Enemy, Lacuna Coil, Nightwish, that all have great charismatic women. From all kinds of genres. In fact, all the bands from the 80's I mentioned are still going strong.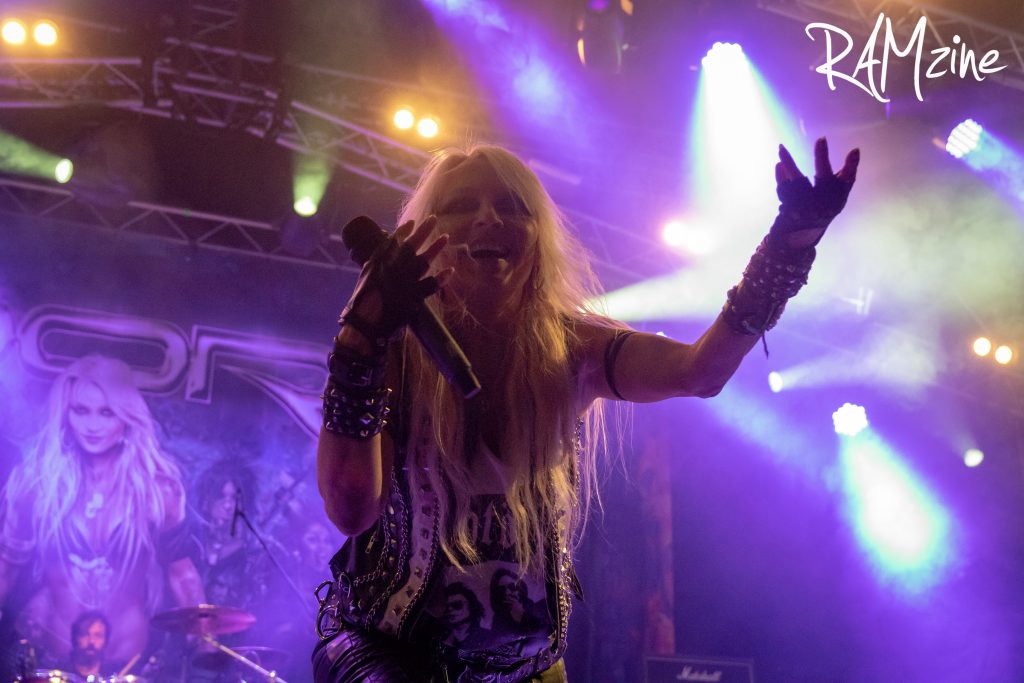 Your new album, Forever Warriors/ Forever United, is about to be released here, did you always intend to record a double album?
We had some great, creative days. So many songs came out and all of a sudden I had 45 songs. I had to call the record company and told them I had so many songs, and that I would love to do a double album. I didn't want to put a record out now and then one in a year, you never know what might happen, I want to do this now. I was more creative than I've been int he last 20 or so years. I had so many quality songs recorded. Then when Lemmy left us- it was like a big wake-up call. I knew I had to do something now, and the song 'Living Life To The Full' was for him and also the initiative to write other songs. I wanted to give Lemmy thanks and honour, we kept doing more and more songs, then we had many guests too. I love that part, it's usually the highlight of every record. There are 25 songs on it so I don't know which ones to play. I want to leave it up to the fans when we do a tour, I love all the songs.
Have you thought about your next album yet?
Oh, not yet! This one isn't even out yet. I would like to tour none stop, worldwide. I'd even like to tour playing tracks from Triumph and Agony [1987 Warlock album]. I always liked the production on that one. And live, I think it has even more energy. The combination of people of the sound of people when they are singing along … there's nothing like it. Maybe do that on the side, but a new album… I don't know yet. I want to release more singles off this album even though I've already released three. This album was so much fun to do, this is the first one in 30 years that I felt so excited about. I think the last one I was so excited for was Triumph and Agony. Everything just felt right. For this one, we had an unexpected co-producer. A little dog, a French bulldog, it kept jumping up and even at 4 0r 5 in the morning this little dog was running around. Eating all our cables, even biting my leg while I was singing. I thought when he did it 'I will not stop singing!' It was such a great day. I  had to tell the owner because I was bleeding. I can't be mad at it because it was such a cute little dog.
In your storied career, is there anything else you would like to do?
All of my dreams came true working with so many great people in my time. I couldn't ask for more. Everything is good right now with touring and festivals, I would love for it to just continue. I hope I can write more songs people will love. I'm just giving it my all every day. You never know what will happen next; I've done three movies, and songs for movies. It's difficult to release a record but more to release a movie so I like to do independent movies on the side. Filmmakers are always very creative, they put so much heart and soul into it. Minimum budget but big passions – I love that and being part of it.
From all your experience, what wisdom would you pass on to today's musicians?
Always follow your heart: you can never go wrong. Always follow your instincts, your gut feeling. Surround yourself with good people who hopefully support you, if nobody does support you then just do it yourself. And never ever ever give up. It's sometimes hard but stick with it.  Just be yourself and people will pick up on it. Just follow your heart.
Warriors Forever, Forever United is out now via Nuclear Blast. 
Check back for more interviews from Bloodstock 2018 including Fozzy, Combichrist, Venom,Inc, Lovebites, At The Gates and more.
Check out issue #20 of RAMzine which features the full review of Bloodstock 2018 and an interview with Wednesday 13. Click here for festival highlights.
All photos by Ash Crowson.