Friday was somewhat full of surprises: an unlikely headliner, astonishing highlights, and satisfying breakthroughs. Saturday looks like the typical 'classic rock' day. Where some may argue the 'classic' flavour of rock n roll is making a comeback (hence the strange 'NWOBCR' label) whereas others (including myself) would contend it never….ever…went away. Also – as a lot of the bands will remind you- this is the hallowed ground of Monsters Of Rock. Without MOR, Download wouldn't exist. Neither would a lot of UK festivals. If Monsters had continued, I'm sure the line-up would have included GNR, Thunder and even the likes of Black Stone Cherry on top the bill. So for one-day lets pretend its some bizarre 1980s time-warp and say this is a tip-of-the-hat to the spiritual predecessor to Download. Will it be as legendary as years gone by?  Let's get into the highlights of Download's Main Stage Saturday festivities.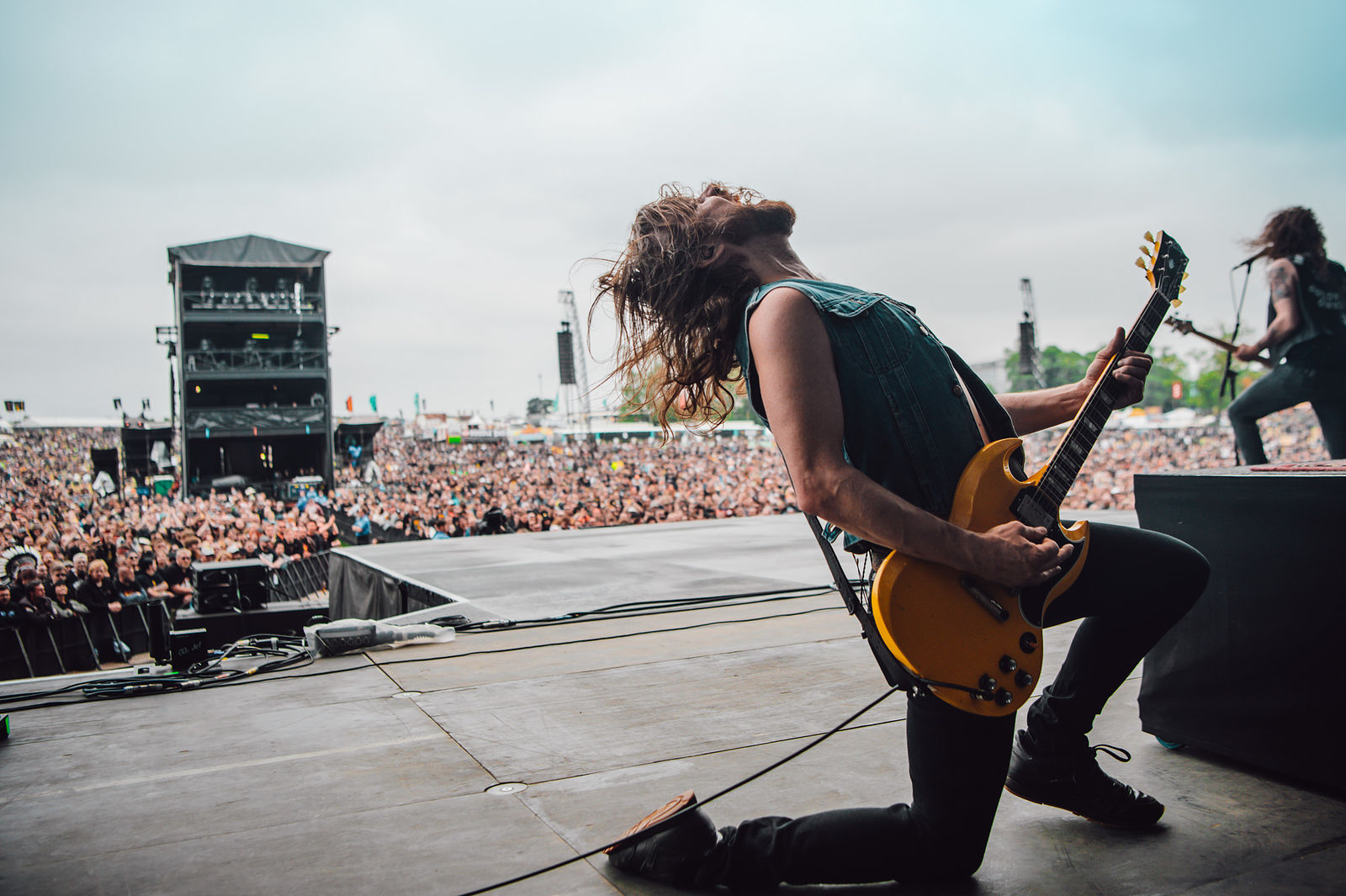 No prizes for figuring out how The Pink Slips got on the main stage. Nothing against them, but I don't feel this kind of band is ready for that platform yet. Same could be said for Whiskey Myers, but being around over a decade – they've earned their stripes. Maybe they aren't the most well known on the bill but their Southern Rock stylings is a perfect opener for the blues/classic/southern rock filled day. Monster Truck may as well be included in this conversation too. In fact, Monster Truck have been announced as support on a UK arena tour with today's 'special guests' Black Stone Cherry, so it's actually the Canadian Southern Rock- inspired band that are going places, who'd have thunk it? (watch this space for more on that tour).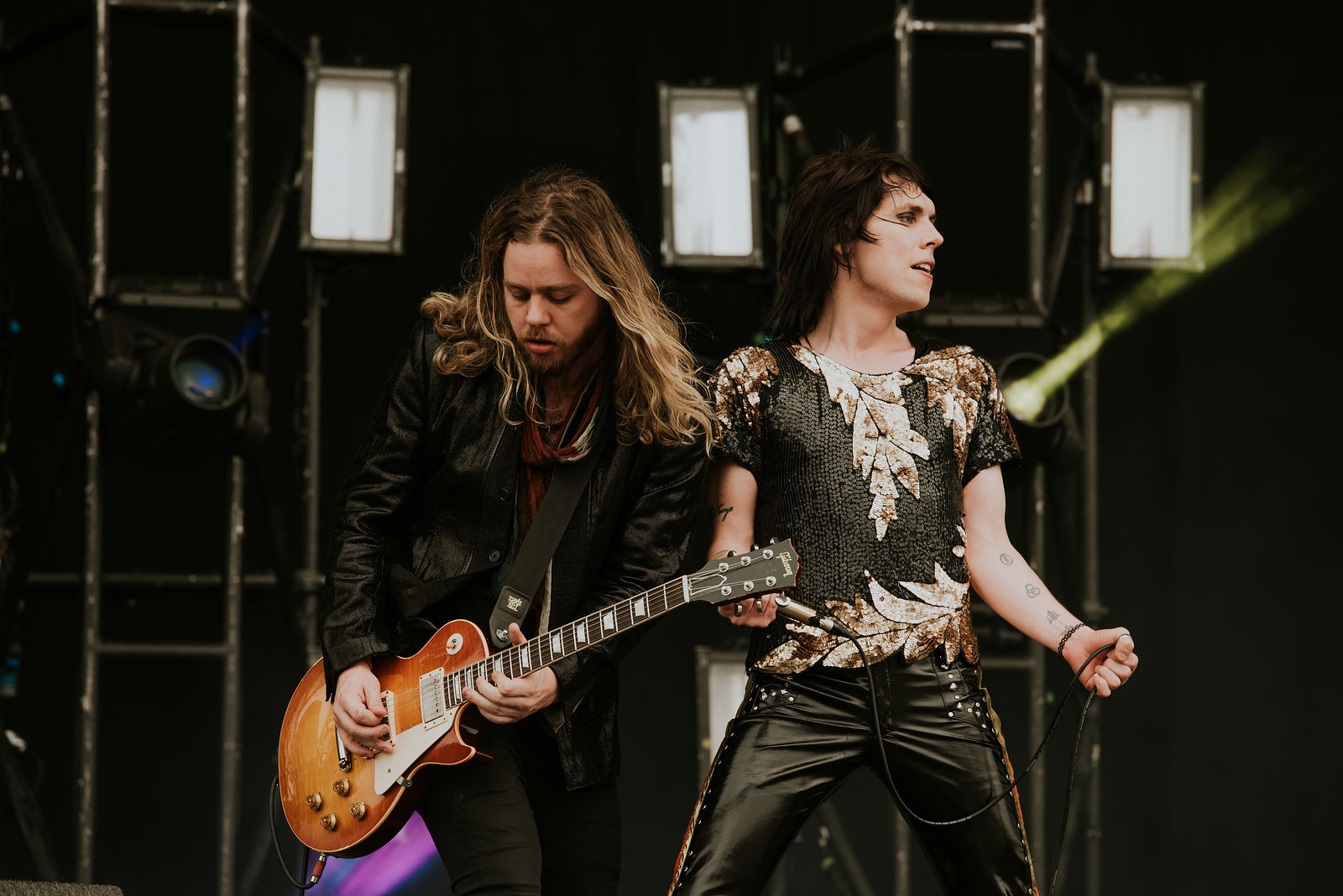 One of the bands that have been lumped into the forced movement that is 'New Wave Of British Classic Rock' (Again…when did it go away?) are hometown heroes The Struts. The fact they are from Derby doesn't give them this spot though…I think… but their incredible charisma, talent and cult following. The band has already been given that poison kiss of 'Britain's Next Big Band'. Oh dear, don't do that. Remember what happened to the likes of Towers Of London, Sunshine Underground, Art Brut, etc? I can see why fans and critics have jumped to this conclusion: they are damn talented. Front-man Luke Spiller has the audience like putty in his hand, and they even dress the part. It's funny how The Struts cite The Darkness as an influence, not only for their style and presence, but also they may sadly suffer the same fate as Justin Hawkins' underrated four-piece. A great set, but hopefully it's not too much too soon.
Moving on to a band who seem to always be the bridesmaid, never the bride – Thunder.  Although they've never had a huge arena headline tour or topped any major festivals, Danny Boyes and co. have shared the stage with some of the biggest names in rock. You can see why they are always a popular choice: They are good old-fashioned British hard rock. Cut from the same cloth as Led Zeppelin, Queen, and Whitesnake.  Let's be truthful here – if Black Stone Cherry weren't on today, then Thunder would definitely be higher up on the bill. If this was Monsters Of Rock, they would have HEADLINED by now. Danny Bowes' voice is still incredible almost 30 years on. Classics like 'River Of Pain' and 'Backstreet Symphony' are testimony to this. This set is pretty tight, not much new material, tracks from every era of the band and saving the best until (second to) last. It's blazing hot sunshine, in the middle of the day, yet there's still a sea of lighters swaying for 'Love Walked In'. It's a sight I doubt I'll ever see again. Sadly, I don't think Thunder will get to the heady heights of their peers – but they will never lose their devout fans, respect of the industry, or even the passion for what they do. And sometimes the bridesmaid is sexier than the bride.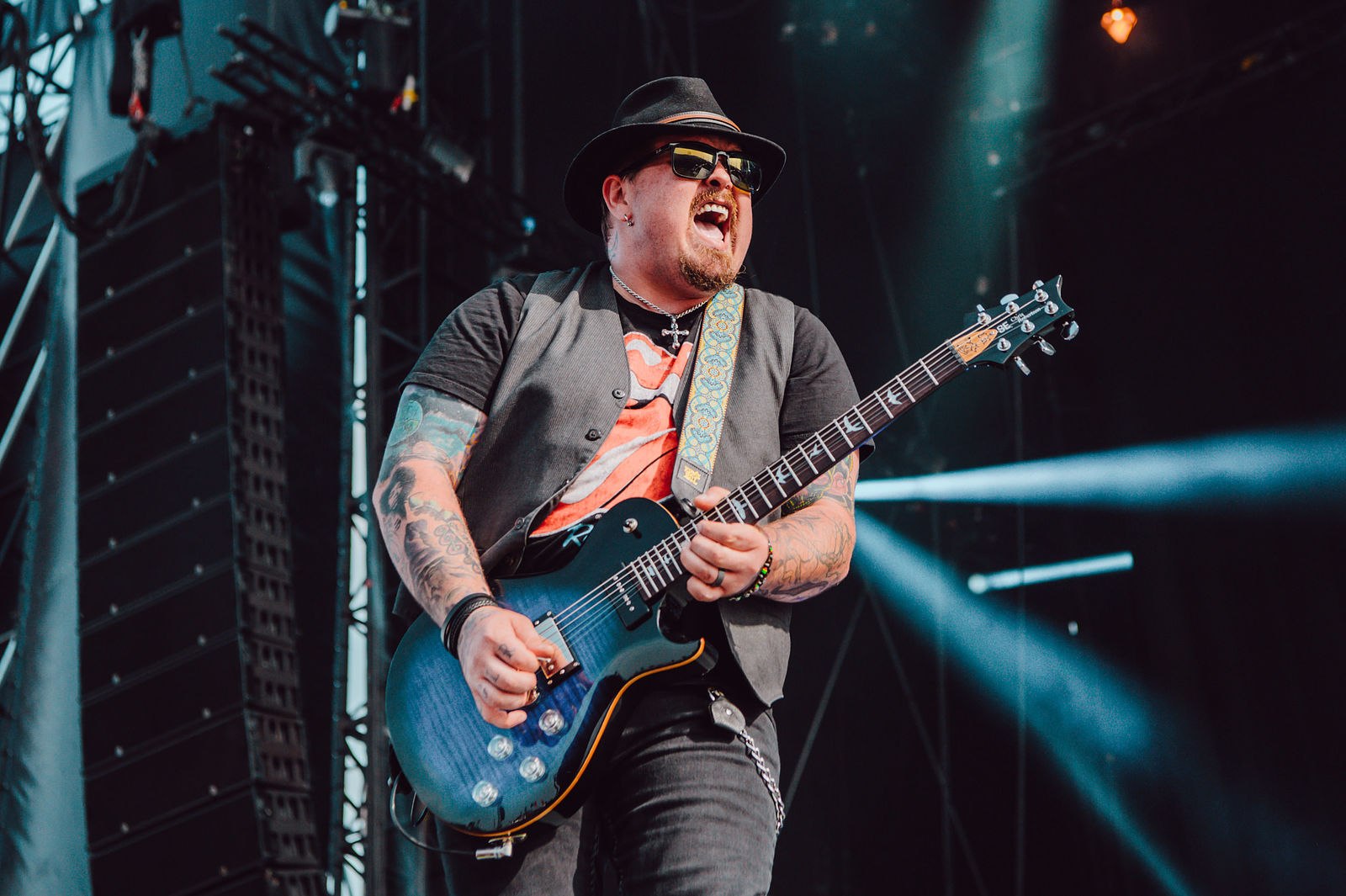 Next up are our 'special guests' for the night, Black Stone Cherry, who seem to attract a huge crowd that might be getting a good spot for GNR – then you realise this in fact to see BSC after their hugely successful sixth album Family Tree, which reached number 7 in the UK album chart this April. So what do we get from the world's favourite Kentucky fried metal-heads? A mixed family feast it seems. Starting strong with old school tracks like 'Rain Wizard' and 'Blind Man' they come in from the left-field with a Wailers cover ('Stir It Up') adding a bit of reggae sauce to the table. And later even pleasing Wayne's World fans with their own version of 'Foxy Lady' (by Jimi Hendrix Experience) which wets everyone's appetite – even those who haven't heard of BSC before. Of course the main course of the set is the material from Family Tree ('Burnin', 'Bad Habit') where the Kentucky boys really deliver. With delicious sides of the big hits 'Lonely Train' and 'Blame It On The Boom Boom'. They didn't play 'Hell and High Water' (one of my favourites) but dare I say this set was finger lickin' goooood! Okay I'll stop it with the lame KFC jokes. Poor blokes might be veggie… Again BSC are great band that would still fit if this was a 21st Century Reboot of Monster Of Rock. perfect choice leading up to tonight's headliner.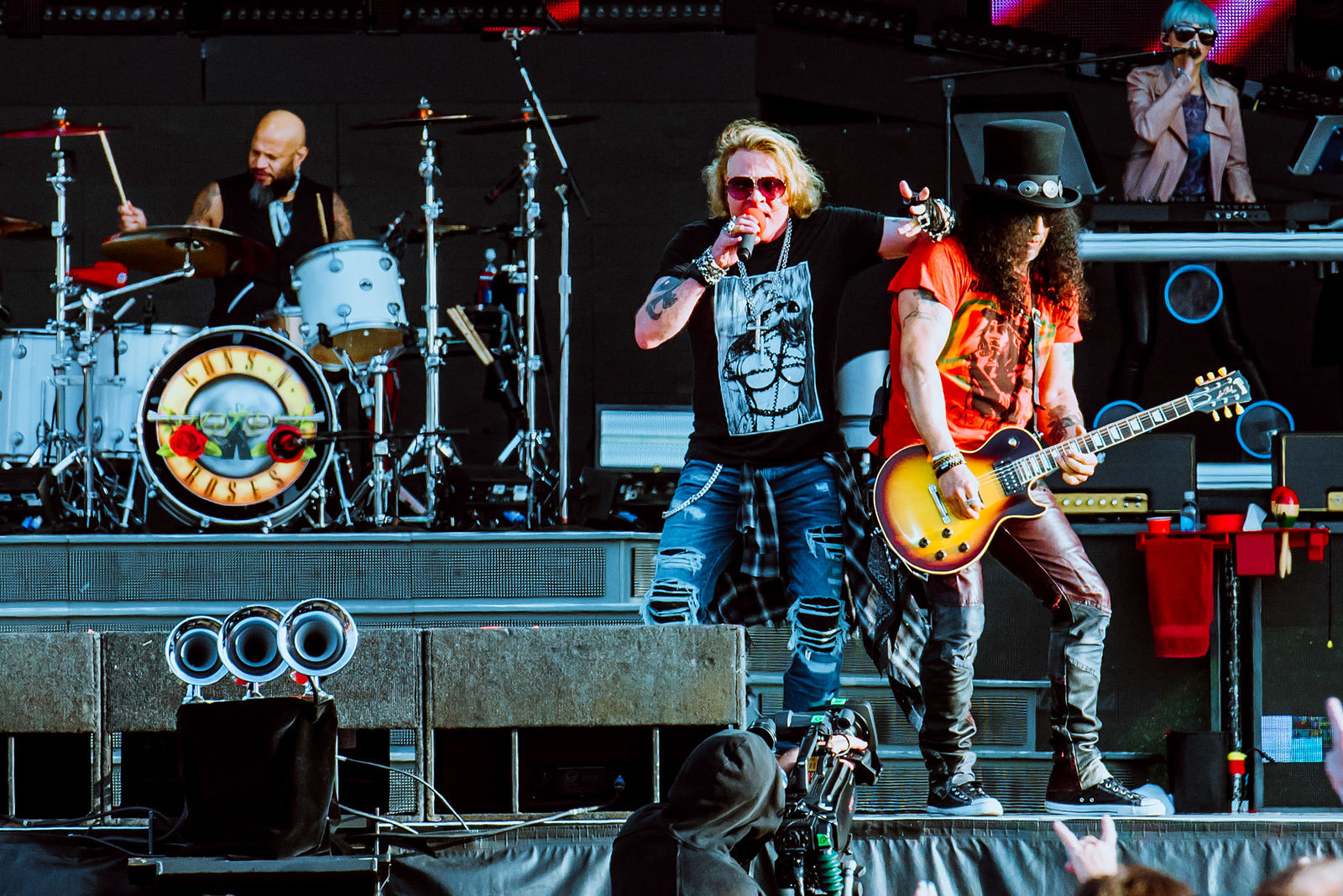 After a 'get some greasy food and/or a pint' or toilet break, a huge animated tiger tank appears over the big screens. What does this mean? Something to do with Iron Maiden? Sabaton? It's blasting festival logos. This goes on for about half an hour. Everyone's expecting a big reveal when in reality this is the build up for tonight's headline act- Guns N Roses.
The name of this GNR tour is "Not In This Lifetime" which is pretty apt as I, along with many others, never thought we would ever …EVER…see Axl Rose alongside Slash and Duff McKagen as long as we lived. In most people's eyes, we were more likely to see an original Beatles reunion. Yup. Their feud was that bad. Then one day in 2016 it was announced the three founding members (or at least the most recognisable) of the LA supergroup would be performing together again. While Axl Rose is also fronting AC/DC (what the…) They then recruited former keyboardist Dizzy Reed and tour guitarist Richard Fortus (both of which were also in Dead Daisies) along with renowned drummer Frank Ferrer, and keyboardist/vocalist Melissa Reese.  Now this was a reality, no one could predict they would be headlining Download this year. So tonight we have the comeback of one of the most iconic bands in history, before the farewell of the man who pretty much invented metal as a genre. Wow. 12-gallon stetsons off to you Mr Copping.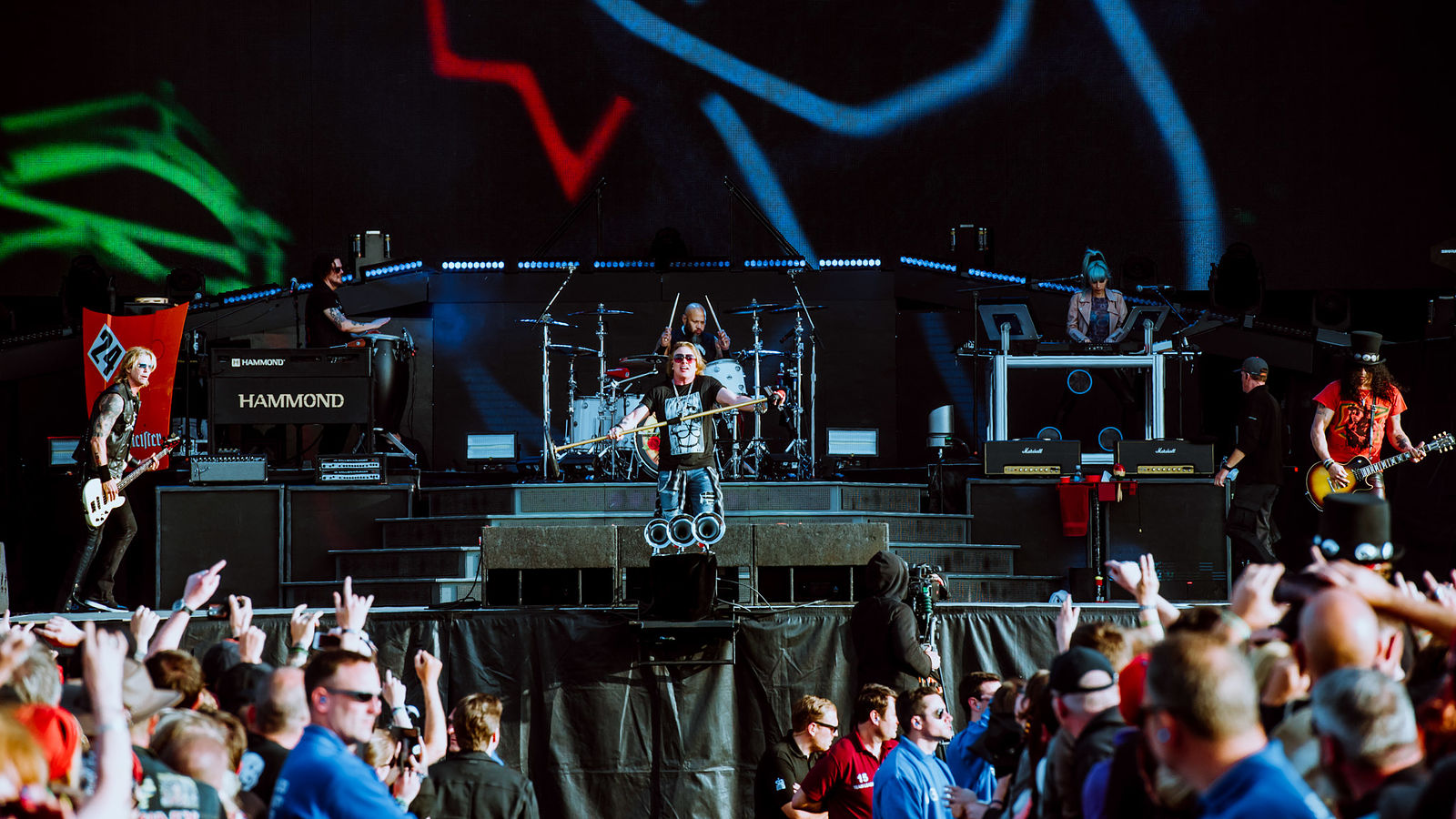 This might feel somewhat drawn out but that's exactly what this set was – drawn out. Promising a solid, Springsteen-esque, three-hour set: what did GNR have up their leathery sleeves? Pretty much everything they have done and more. The good news is, no matter when you got into GNR –  there will be something here for you. Starting off strong with Appetite For Destruction tracks 'It's So Easy' and 'Mr. Brownstone', two songs they could have easily missed tonight. Speaking of which they also did 'Chinese Democracy' OK fair enough you have 3 hours to fill. Not every hit will be a strike.
Escalating into 'iconic' status we go to 'Welcome To The Jungle' and at this point we realise something. Axl's not exactly going for it the way we wanted him to after all these years. Of course, another version of GNR has headlined Download before which was basically 'Axl Rose and friends sings his hits'. The infamous tour when he took three hours to get to stage most nights. After rumours about his health and considering he is almost 60 years old, it's understandable why he isn't the same kid we saw in the 'Paradise City' video. Also while he goes off to recuperate – Slash, Duff and co. are holding the fort doing their best 'skwiddly widdlies' to entertain the 100,000 strong crowd.
The set gets back into its own when Axl straddles a Harley Davidson/piano hybrid for the Paul McCartney classic 'Live and Let Die'. This is followed by an unexpected version of Velvet Revolver's 'Slither'. It doesn't stop there, we also get 'Attitude' (Misfits), 'Witchita Lineman' (Jimmy Webb), 'The Seeker' (The Who), 'Wish You Were Here' (Pink Floyd…that's two headliners who have done that song this weekend) and of course 'Knockin' On Heaven's Door' (Bob Dylan). The latter is iconic of GNR's live sets. The cover that really stands out for me was Soundgarden's 'Black Hole Sun' which is introduced by Dizzy Reed's Westworld-esque piano version of the grunge track. The only reason they do this song is the fact Chris Cornell died at the beginning of their tour in 2017. Not to say it's a bad cover, it's actually excellent. Axl's current vocal range just manages to do this song justice.  Yeah, I get it, you have three hours to fill. Yet we didn't come here to hear those – we came here for GNR and so far we've pretty much just had an hour of that at best.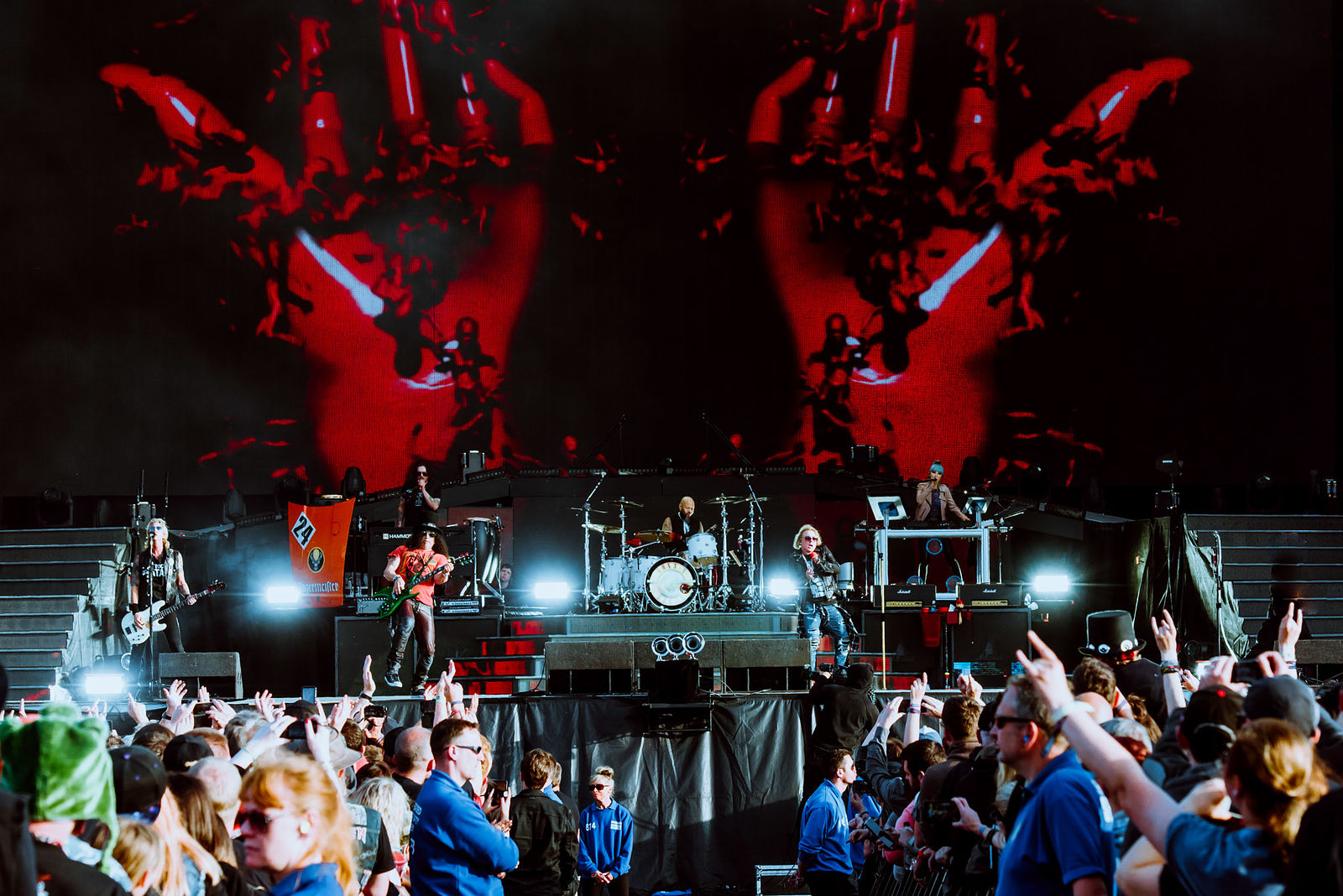 GNR's biggest hit 'Sweet Child O' Mine' is bizarrely in the middle of the set. Yet, if you were Axl, Slash, or Duff -wouldn't you want to get this out the way?  Another highlight came when Axl took his biker-piano for a full version of 'November Rain' preceded by the intro of 'Layla' .Strangely the main part of the set is bookmarked by 'Nightrain'. I think everyone knows that isn't it. The super-group re-emerge for a heartfelt version of 'Patience' and finally 'Paradise City'. Aptly, the biggest band this weekend have the biggest firework display and confetti shower. The show continues about an hour later when we hear their private chopper fly over the campsite. Maybe that last bit wasn't supposed to be part of the show.
In all, there was no point where the audience felt bored in the three hours Axl et al were on stage. After thirty years, "The Most Dangerous Band In The World" is actually the most entertaining. Despite tons of filler and Axl not giving it his all. Saturday was massively memorable and this was the best way to end the day and cement this weekend as a great festival. The Spirit of Monsters Of Rock is alive and well in the equally healthy Download Festival.
Check out the full review in the next issue of RAMzine for further coverage as well as reviews of the main stage acts as well as Zippo Encore, Dogtooth, Avalanche, and even NXT stages.
Check out RAMzine.co.uk for highlights from Saturday and Sunday. This includes our take on Ozzy Osbourne, Marilyn Manson, Parkway Drive, Cradle Of Filth, and of course Lawnmower Deth!