The Oslo-based entity named Dwaal is undoubtedly one of the most captivating musical encounters that yours truly has had the pleasure of experiencing lately. Their richly textured and deeply unsettling mixture of doom metal, sludge, post-black metal, and oppressive ambient soundscapes is both effective and trance-inducing, and the slow, intense compositions that constitute their debut offering entitled Gospel of the Vile are as bleak and passionate as they come. The LP's dense and blackened atmosphere will suck you in and ruin your otherwise perfectly decent day, and it goes without saying that RAMzine had to have a chat with Anders (drums), Stian (bass), and Bjørnar (vocals) in order to learn more about this hugely interesting underground phenomenon. The aforementioned record will be out via Dark Essence Records on March 6.
Greetings! For those lovely readers of ours who may be unfamiliar with Dwaal, could you perhaps provide us with an introduction to the ensemble as well as a rundown of its history so far? Where and how did it all start?
Dwaal: Dwaal is a six-piece doom/sludge/post-metal band from Oslo, Norway. We've been a band since 2014, when we got together over a shared interest in slow, heavy music. Since then we've spent a while figuring out our own sound, self-published an EP called Darben in 2017, then got signed by Dark Essence Records, and now we're about to release our debut full length album Gospel of the Vile on that label. The line-up is Bjørnar on vocals, Rikke on guitar, Eigil on guitar and backing vocals, Stian on bass, Siri on keys and Anders on drums. Bjørnar and Siri joined the band last year, after our previous singer, who also played some synth, left the band.
Do you remember when and how you were introduced to (or sucked into) dark and obscure music, i.e. metal music and its many sub-genres and whatnot? Was it one or more specific releases that changed your perspective on music, or was it something else entirely? Perhaps a friend who played you a specific record at some point in time that changed your perspective on music?
Bjørnar: My older brother introduced me to darker music, like EBM, Metal and Goth, when I was really young and I was hooked from the get-go. And when I first heard The Downward Spiral by Nine Inch Nails, that mixes everything I loved, I realized that I wanted to express myself with my voice.
Stian: Type O Negative was a key inspiration for me in my teenage years. This band introduced me to the slow, doomy stuff; a sound which I quickly embraced and kept exploring further through bands like Cathedral and Sleep and then into Neurosis, Cult of Luna and the likes.
Anders: I distinctly remember Bon Jovi being the heaviest music I could find in my room at some point when I was around 10-12 years old and had started developing an interest for heavy music. It was a very frustrating experience, but it set my mind off onto some kind of mission. A couple of years later I discovered punk, then hardcore, and so on.
What was the initial motivation for forming and eventually launching Dwaal? Was there a specific purpose to the whole thing or one main reason why the band was conceived, be it a musical, ideological, or perhaps a philosophical reason?
Dwaal: We all met as strangers who were independently searching for other people to create heavy music with. We basically just wanted to play doom metal, and after a few jam sessions we figured we could do that together. Since then, the path has been gradually becoming clear.
How do you guys go about arranging your compositions for the band? Do you simply get together and try things out in rehearsals or do you record riffs and demos at home and then send ideas and song files and so on back and forth between all of you for people to contribute to? Is everything more or less planned and set in stone before you start recording in the studio, or do you experiment with the arrangements and textures and so on when recording?
Dwaal: Our writing is based on jamming, essentially. Someone just starts playing or brings an idea for a riff, then we try to play it together and see what happens. In the process, some ideas will work out and be cultivated, new ideas will pop up, others will be scrapped, and then we just iterate until we feel like we have a potential song. We record every rehearsal, which makes it possible to listen to our attempts in a different setting than mid-jam session, and we find that listening to those recordings makes it a bit easier to identify good ideas and not so good ones. When we feel like we have a complete song, we'll record a pre-production version of it in our rehearsal space, which will be further refined and developed if and when we hit the studio with it.
There is a deep-seated longing and a suffocating sense of melancholy to your songs, at least to my ears. Gospel of the Vile as a whole is a very moving and heartfelt album. I love the diversity of the record too. To me, it feels dynamic and yet emotionally intense and hypnotic – there is a real good balance there, I think. Would you say that it serves as an exorcism for you on a personal level, or a catharsis of sorts?
Dwaal: The band as a whole is an outlet for all of us, and the album is a product of that in many ways. Jamming, rehearsing or playing concerts together is a great way to just be in the moment and spend some energy, and our writing is generally a manifestation of those efforts. Melancholy is also a part of our identity as a band, just like the aggression and brutality at display in heavier parts. We believe in contrasts.
Could you elaborate a bit on the lyrical aspects and avenues of Gospel of the Vile? Certain words and phrases evoke images and thoughts of decay, despair, and lifeless swarms of people. What do titles such as 'Like Rats', 'Obsidian Heart Burns', and 'The Whispering One' connote and what inspired them?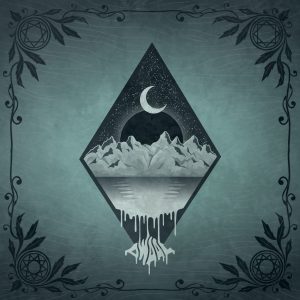 Bjørnar: There is a theme running through the album, in terms of the lyrics, that is certainly focused on a hopeless view on humanity. And I feel really comfortable using a, perhaps horror-themed, lyrical universe to express how I feel about society in general. Also, there are a lot of personal scars and issues in the lyrics too, but they are not to be shared.
What inspires you (both personally and the band as a whole) in terms of music and lyrics? Do other art forms such as movies and literature inspire you, or perhaps paintings, photographs, and architecture? Or is it a case of you being inspired by the world around you and then letting your sounds and words revolve around that?
Bjørnar: I'm heavily inspired by movies and comic books. Directors like Gaspar Noé, Alejandro Jodorowsky and authors like Garth Ennis and Jeff Lemire have been big inspirations for my contributions to the album.
Stian: Although all members share a common platform around the doom-genre, we have quite different musical backgrounds and tastes. A jam could start with a single note, a sound or a drum fill which will be added upon and played with by all members. What inspires me is when everything clicks and turns into a perfect mix of all six of us with discernible and recognizable elements from all members based on individual tastes, experiences and all.
Speaking of art forms and paintings, the cover artwork for your LP looks stunning. Very evocative and strangely beautiful stuff for sure. Who came up with the idea for it?
Dwaal: Thank you very much for that assessment! The cover art was made by Anders. It was a work in progress for a long time and went through several cycles of feedback and changes before ending up like it did. The original concept stayed pretty much the same throughout, though.
Apart from promoting Gospel of the Vile, what are you guys currently up to in terms of band activities? Are you by any chance composing and writing new material these days or strictly focusing on rehearsing for future live activities? What are your plans in terms of touring the new album?
Dwaal: We have some concerts coming up, including two shows at the by:Larm festival and a release gig for Gospel of the Vile. We're also working on more dates to come later in the year. In general we aim to play live more often than we have up until this point. We're also getting started on some new material for a future album, so the foreseeable future will probably hold a little bit of both.
And just out of curiosity, what records are you currently listening to at home?
Bjørnar: Lately I've been on a strict diet of Wildspeakers Spreading Adder and The Smiths. Works perfectly for grey days.
Anders: Skitsystem's Stigmata and some audio books.
Any final words or insults to the awesome readers of RAMzine before we cap this off?
Dwaal: Please buy our album so we can quit our day jobs.