French-born, Swiss residing Félix Rabin doesn't resemble your typical hotshot modern blues guitarist in the photos shot to promote this new six track EP. But then that's not really his bag, and he looks less like a throwback to the Beastie Boys' heyday when you see pics taken elsewhere without the cap.
As for the music, well it seems he's been jamming at the Montreux Jazz Festival for some time, even catching Quincy Jones' eye. Though its Ross Hogarth who's been involved engineering this recording and his diverse credits of working with the likes of Van Halen, Ziggy Marley and REM come across, even if the music itself sounds nothing like any of them.
Rabin himself sings, plays guitar, and I take it all the tunes are self-penned. Drums, bass, organ, trumpet and tenor sax never grandstand but add a big band sound that quite possibly swings like crazy let loose live.
Having supported Wishbone Ash previously, I reckon the audience would have been receptive to what might generally be considered more mellow sounds. Likewise, with Samantha Fish having brought live brass sections over his band is likely to find favour with her fans on the tour taking place right now.
'Walk' starts things off with a bright, brash fuzzy fusion sound permeates over an anthemic pop melody of modern soul. In my own demented imagination, it's like an early pop-psyched Van Der Graaf Generator track being paid homage to by Boyzone. Now once you've stopped vomiting from that analogy please take me seriously when I tell I meant it was good.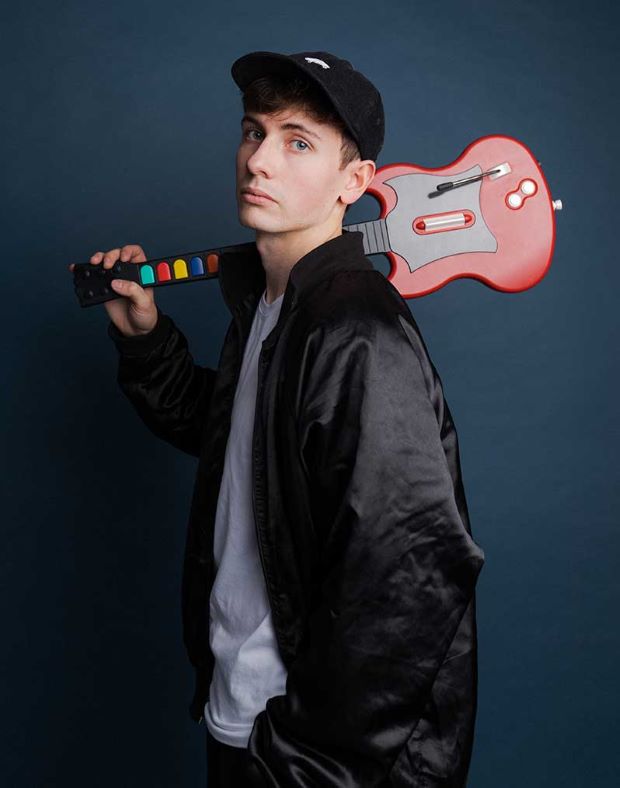 Back peddling to a night-driving beat with a hypnotic guitar motif is 'Moving On'. This one's like Savage Garden's Darren Hayes singing over a Chris Rea number. Wait for the horns to come in, they're subtly delicious.
By contrast 'Say (You Won't Leave Me)' features heavy funked Hendrix style riffing with additional R 'n' B brass. It's on this track were where begin to hear his guitar soling style.
'Angels' has you thinking it's just going to be a slicked back slow blues, mellow and sweet but it also slams hard with some heavy panting vocals and a fair few tumultuous musical runs present. The following track, 'Death', is where we really get the blues, evoking Snowy White 'Bird of Paradise' stylisations both on guitar and vocally. Then there's this really cool trumpet solo that leaves you unprepared for the later far-ranging extended guitar solo that Rabin climaxes with.
This leaves us with 'Gone', a sweet little heartbreaker of effect smashed chinking R 'n B guitar chords, with horns coming in loud with trumpet and sax trading licks masterfully near the end.
Songs of love in the main, and we know the French like nothing better than pontificating on that. But it's the songs that count. They're varied, textured, and act as a strong taster to Monsieur Rabin's work.