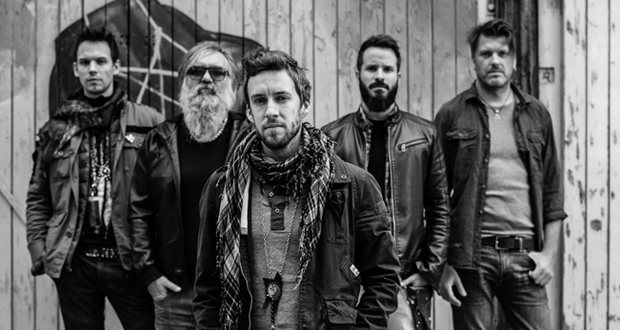 Last year Stray Train were out on tour with blues rock favourites Blues Pills before playing various festivals around Europe including Resurrectino Festival (Spain) and Motörcity (Slovenia) in support of their critically acclaimed album Monkey; which RAMzine described as defiant and bold Blues Rock!
After a successful year Stray Train now bring to us their first official video, in the form of 'Heading for the Sun' taken from their forthcoming album Blues From Hell.
Guitarist Boban Milunovic tells us :
"Heading for the Sun is a song about unconditional love. In negative times like these, Lennon's words 'All you need is love', seem to be more important than ever.
When we started to work on our new record, the opening riff for this song somehow stood out. It represents our new album in all musical aspects and it has all the ingredients that make Stray Train music what it is. Needless to say, we were pretty much sure right away, this is going to be the song for the band's first video.
The idea for the video itself came spontaneously and since Luka (vocals) is a passionate custom bike builder it was pretty logical to have a storyline that visualises and supports the lyrics."
"We shot this video near Split (Croatia) with a very talented director named Marcela Zanki. We just gave her the basic idea and all the rest is Marcela's work. On spiritual level, the location couldn't have been better. Once we arrived there at 7:00 on that extremely hot September morning we realised that on this very site, not too long ago, two different ethnical and religious groups were fighting each other in a pointless yet very bloody war. It was not planned at all but now the video bares a deeper symbolic meaning for the band as well."
Blues From Hell will be released via SAOL on November 24th and available as CD, double vinyl and digital download.