For some, the world of ink must evoke an image of needles and screams… Perhaps that is why the art-form has its detractors. But the reality could not be further from the truth, as RAMzine discovered, when we visited the London Tattoo Convention last weekend.
The ink world is really a universe that revolves around respect, exchange, participation, diversity and tolerance. Being an ink enthusiast is ultimately about artistic self-expression, and it's about being proud of who you are and proud about your unique and distinctive place in the universe. It is also about individual sovereignty; expressing — to all — the moral right to be the controller of one's own body.
And, as we ventured through the famous vaults and busy corridors of Tobacco Dock, Wapping, we couldn't help but think that today's ink world is also (a bit) about soft exhibitionism and art attitude.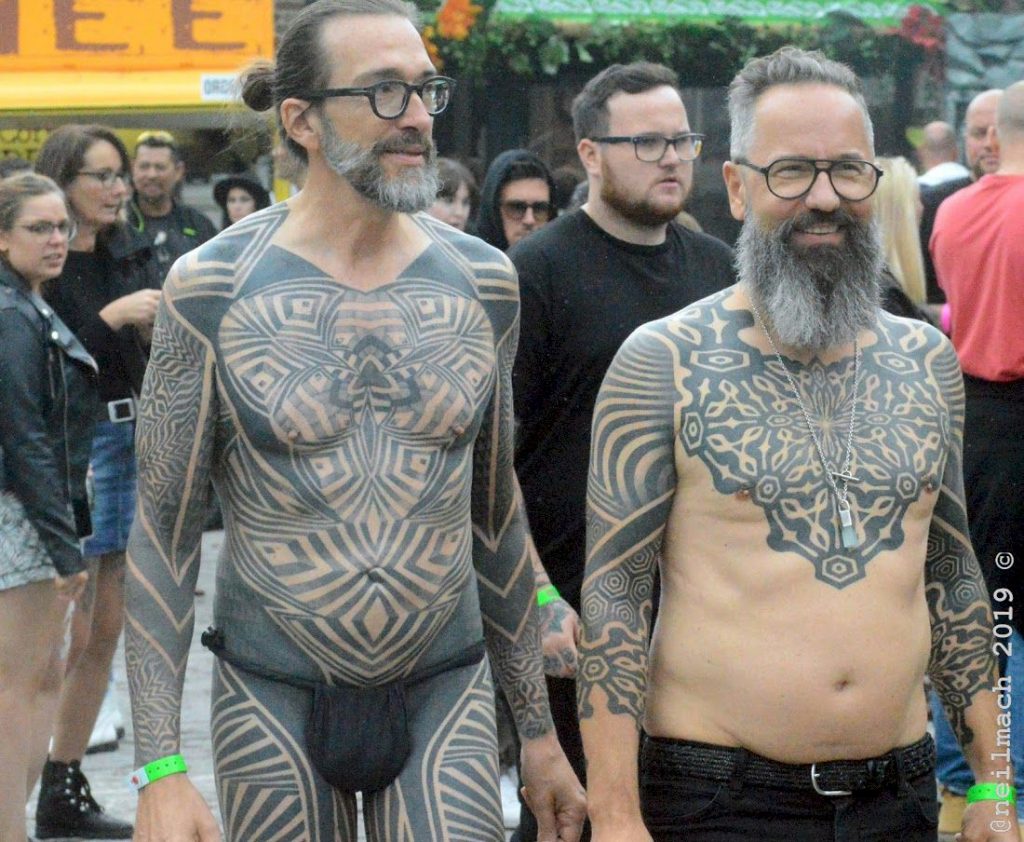 If art is the highest and noblest achievement of man, then self-art must be the most eminently creative of all… Van Gogh may have cut off his own ear, but did he have a tattoo? Did Salvador Dali? Each year, the line becomes even more blurred between tattoos and fine art…
Inking, now, is big business. Inking, now, gets put into high-end galleries. Inking, now, like it's big-canvas cousin graffiti, is no longer a marginal or ghetto activity… these days, tattoo artists regularly work on big-money commissions and become involved in brand merchandising.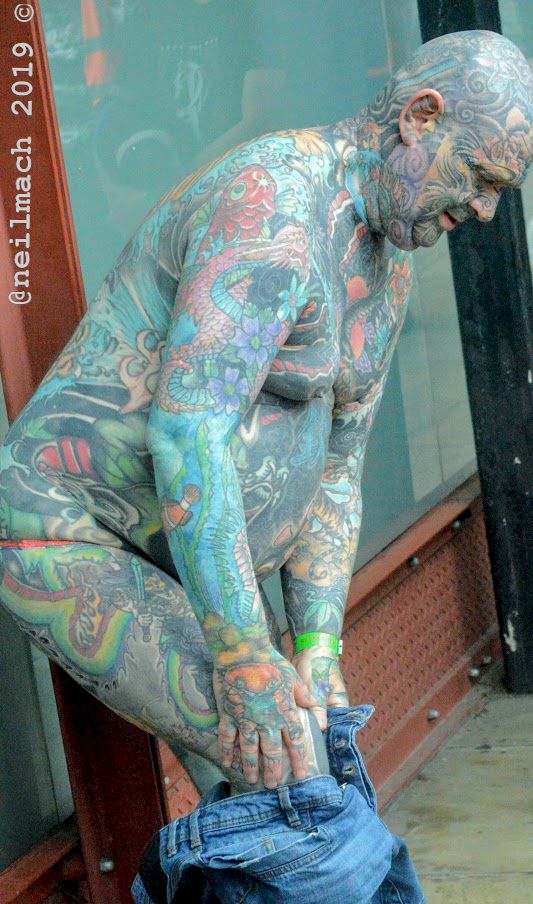 The 15th London Tattoo Convention hosted more than 400 of the best artists in the world, including the oldest tattooist in Britain, Darrell "Doc" Price, aged 86. Doc has worked in the business for over 63 years and has worked on Edde Kidd and swimmer Sharon Davies among many others.
We also saw impressive examples of Maori Tā Moko art, and we witnessed some of the best blackwork and ornamental tattoos in the world. We became familiar with the folklore and traditions of tattoo history.
Music was provided (on Friday) by the phenomenal Quireboys who, according to all reports, put on a sizzling spectacle. And, when we attended, (Saturday) the impressive rock 'n' blues legends Never The Bride brought applause. Other live acts over the weekend included the Dusk Brothers, the Urban Voodoo Machine, and Hells Bells ( an AC/DC Tribute Act).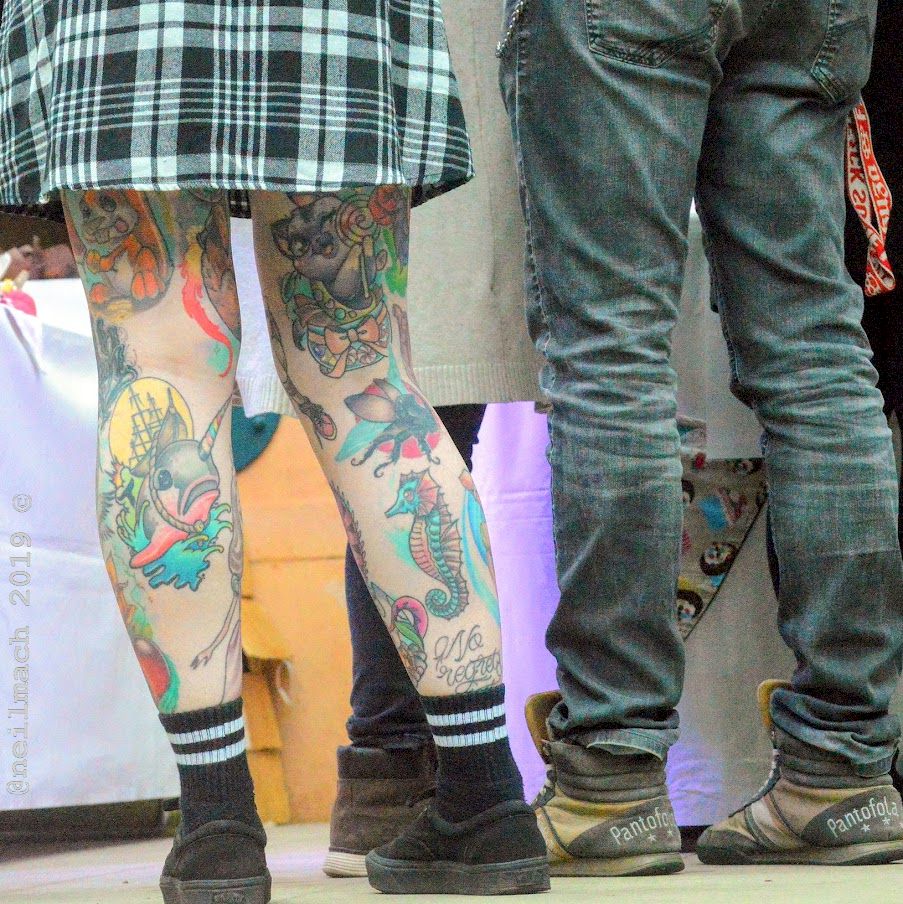 We reckon that almost all the people we met at the convention had at least one tattoo that celebrated the life of a loved one (often deceased.) Tattoo fans are open and honest about their feelings of love and affection. And perhaps it's more than that… in this throwaway culture where everything is ephemeral, and even love can be discarded without a second thought, isn't it good to know that there are still people around who hold onto things that really matter? Tattoo fans literally possess and show-off their greatest moments and their most precious loves. And they will continue to demonstrate what's truly valuable to them, every day, for ever. What could be more sincere than that?
The International London Tattoo Convention took place 27th-28th-29th September 2019 at Tobacco Dock.
Link: www.thelondontattooconvention.com
Words & Pics : Neil Mach