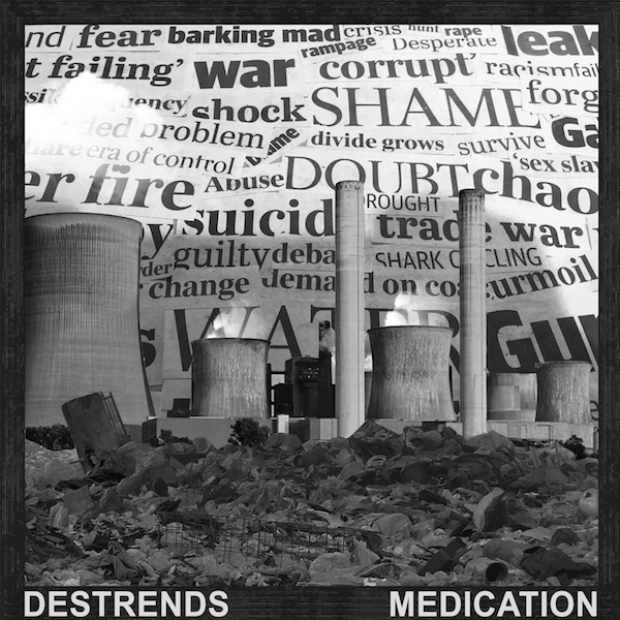 "The ice caps are melting, waters over your head. Temperature rising, drink till you're dead."
That's the observation made by Melbourne based post-punk collective Destrends on their new single 'Medication'.
Out now, it speaks of our current world leaders' apathy towards issues that affect the next generation, with a focus on climate change. And it's suggested that in such a political climate where the individual feels increasingly powerless, hope begins to fade as we surrender to an inevitable fate
It's two years since Destrends unveiled their gloomy goth-laden punk on record with their Lousy Lover EP and the band now features a line-up consisting of brothers Matt (Vocals) and Nathan Savage (Bass), Liam Burgan (Drums), & Billy Watts (Guitar) – The son of late Robbie 'Rocket' Watts, former guitarist of Aussie-punk legends Cosmic Psychos.
With their new group look  and being freshly signed to Bread & Butter Records we're reliably told we can expect more in the future.
In the interim you can buy/listen to 'Medication' by clicking here and watch the video for it right here at RAMzine.