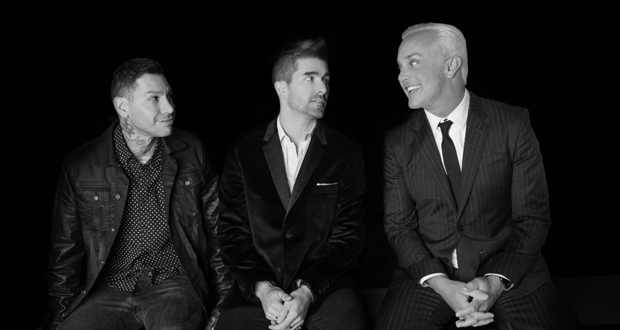 It's going to be that time of year again, and no, not the time for resting by the fire with a hot chocolate, but the time for energy,to fuel the Fireball Tour. For the fourth year in a row, the Fireball Tour will hopefully provide the UK with enough energy to make it to the autumn, or at least through September. Punk rockers will no longer be waking up when September ends, otherwise they'll miss the stellar lineup of ska-punk legends Less Than Jake and Goldfinger, soon-to-be legends and winners of Fireball Hottest Band Competition Thieves of Liberty, DJ Matt Stocks, and more acts to be announced. Fireball's Hottest Band Competition will return, also, as hot as ever, bringing a uniqueness to each date, with the winning band scoring a spot on the final line up. 
Chris DeMakes of Less Than Jake promises to ramp up the insanity this year, and you know it's believable when it comes from the headliner. John Feldmann of Goldfinger praises the UK for the best festivals, amazing food, and allowing him to write the best songs, and, yeah, since he's a headliner, he must be right. 
At a price of just £15 for early bird tickets, head down to your local O2 Academy for Fireball: Fuelling the Fire Tour this September.
Tour dates include:
19th O2 Academy, Sheffield

20th O2 Academy, Leeds

21st O2 Academy Birmingham

23rd O2 Ritz Manchester

24th O2 Academy Newcastle

25th O2 Academy Glasgow

27th O2 Academy Bournemouth

28th O2 Academy Brixton
Tickets are on sale now. All shows are 18+. Click here to bag yourself a ticket.