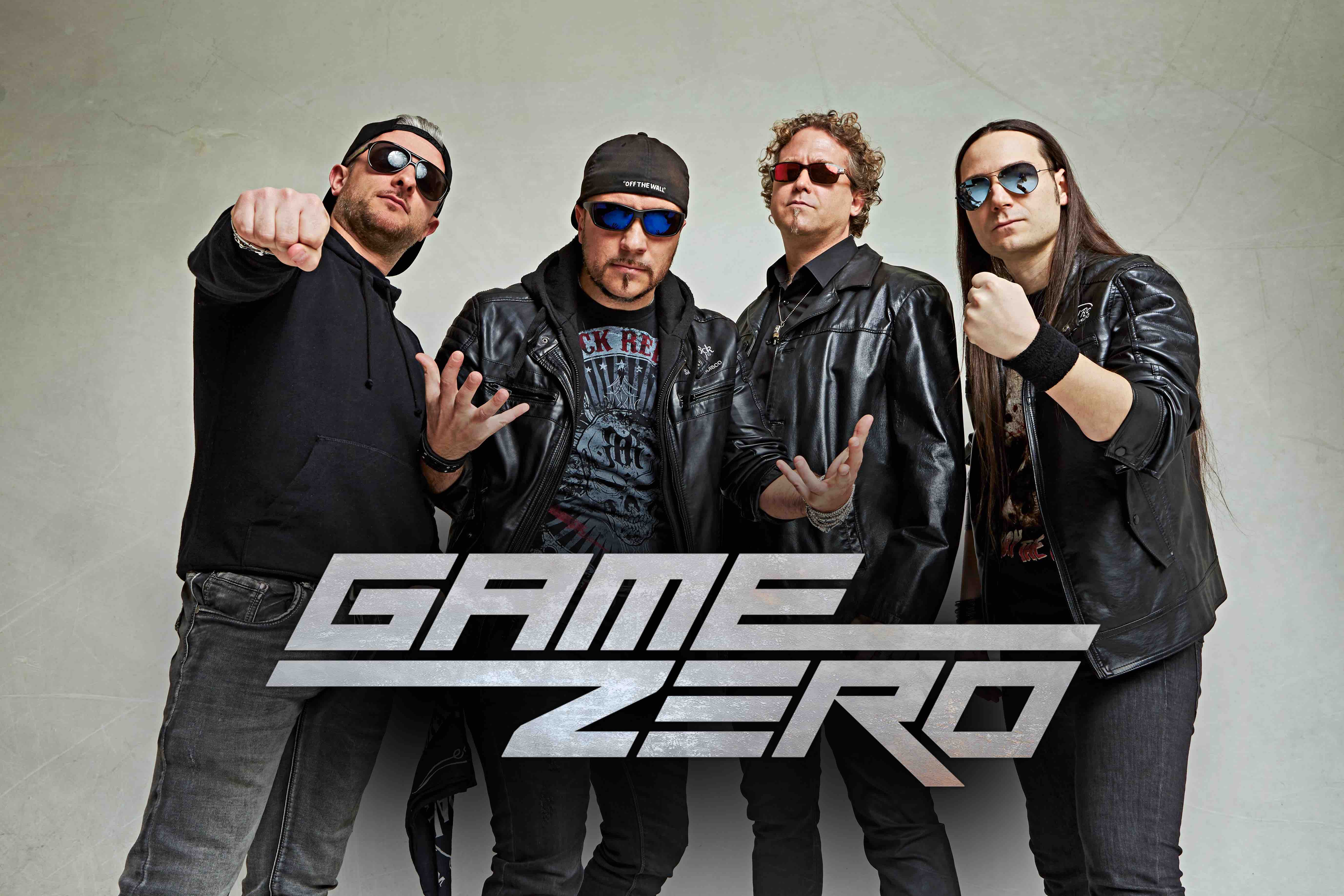 We were recently awarded the chance to speak with Italy's rising hard rock outfit Game Zero, having released an album (find our review here) on the eve of the global crisis we wanted to see how much of an impact this had on the band, their promotion of the new album and what's in store for the future.
Your second album W.A.R released in late February this year, just before the pandemic changed the world, how much was the album's promotion impacted by the outbreak after release?
ALEX: Well, surely it has complicated our plans. We were forced to cancel about 8 shows we had planned, which included the release party in our home town just a week before the show. We were sad about it but, obviously health and safety first! Anyway, we put our energies in digital promotion and in other aspects such as interviews, relationships with radios. We're always in search of new ways to promote our music!
We saw a great appreciation for the new album and excellent engagement with our 3 new music videos and singles on YouTube 'We Are Right', 'Believe' and 'Don't You'. We were happy about this because we worked hard [to] make them! By the way, we hope in a better situation we can rearrange the live shows!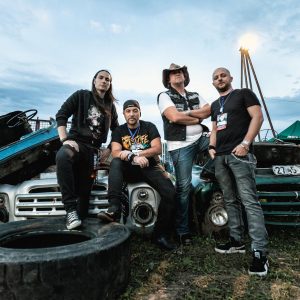 Despite any disruption, what has the reception for W.A.R been like?

MARK: We are very satisfied with how W.A.R. was received. We were very curious to know the opinion of fans and professionals because in many ways this is a different album from its predecessor, RISE. Personally, I am particularly proud that practically all the opinions are unanimous in recognizing a strong personality to this album, it's an aspect that I have always considered very important. It's full of new record releases that sound impeccable but that look very much alike and refer to very abused clichés. It is normal, we all have reference idols and being able to maintain a precise identity is not an obvious conclusion.
Once the global situation returns to normal, what plans do you have going forward? Are you going to look to continue the promotional run for W.A.R?

ALEX: Yes, the first thing we'll do is to be back on stage! It's a shame to have a new record and not be able to play it live. We want to feel the energy of the fans for these new songs!
What have you been doing to keep yourselves busy and entertained during lockdown?
DAVE J:  We have all alternated our work with dedicating ourselves to our families, some of us also have small children. Regarding Game Zero, the band never stopped, indeed, we published the official backstage and making of videos of the singles 'We Are Right' and 'Believe' and the first of a long series of drum playthroughs. We are also planning, as far as possible, the post-lockdown live activity and starting to compose the music of the third album.
How was the recording process for the album, working with Riccardo Parenti and Antonio Aronne? 

DAVE J: So it was fantastic! Antonio, a person we already knew, proved extremely professional during the recording and mixing phase, we can certainly consider him the fifth element of Game Zero! He gave us a lot of advice especially during the recording phases, both for his great experience and for being a multi-instrumentalist. Like the producers of the past, he has focused a lot on every played note and intention of each instrument, trying to bring out the best in each of us, always in a relaxed and "familiar" atmosphere.  Riccardo also proved to be very professional and certainly managed to condense all the work done by Antonio into a sound bomb!
As mentioned in our review, we were pleasantly surprised by the cover of Simple Minds track 'Don't You', what were the reasons for choosing such an iconic track to cover?

MARK: We are no longer teenagers … unfortunately. So when we thought of making a cover for the album, it came naturally to us to be inspired by a musical period, the 80s, which inspired us all. Simple Minds are one of the most representative bands of that period and it seemed to us a very appropriate choice. As for the song, 'Don't You (Forget About Me)', it has that "hook" that catches you and doesn't let you go. It was perfect for making it a modern "Hard and Heavy" version.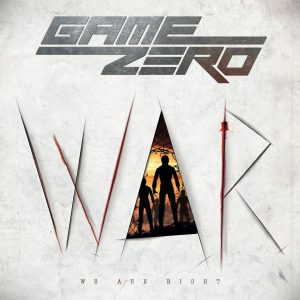 The formation of the band is said to have come from a chance meeting between Mark & Alex and the first four songs were written almost right away, what would you say it was that clicked between you two so quickly? 

MARK: I think one of the reasons that allowed us to start composing music so quickly was the fact that both (me and Alex), for various reasons, until then, had not yet found the conditions to create an original music project as we have long wanted. So when we realized that we both had the same goal, the same dream and the same musical tastes, it was natural to press on the accelerator. We no longer wanted to waste time and we wanted to reach the goal as quickly as possible. Kind of like someone who is hungry and suddenly finds the food he has been desperately looking for for some time. He doesn't wait. He eats.

As a fairly new band, how was it sharing the stage with bands such as Sabaton and Equilibrium? 

ALEX: They were fantastic experiences! We went for the first time to cities where we had never been and where we dreamed to be. The events were much greater than we were at the time. I mean, we only had one record and it is difficult to have such opportunities for a newcomer band like us! 
We were happy to have been chosen by these two great acts. Despite this, the audience really enjoyed our music and performance; in both situations, it really gave us back a lot of energy! Even the bands we opened for proved to be very helpful and kind to us. All this helped to live real heavy metal evenings.

So what does the future hold for Game Zero, are there any plans you can share with us? 

DAVE J: As I said before, we are definitely going to write the third album as soon as possible, one of the most important in a band's career.
We will also try to plan a tour in Europe and maybe even in the U.S.A.We hope that the Covid-crisis will be resolved soon, as all bands are in great difficulty currently (many are already organizing streaming live, for example). Fingers crossed!
Here at RAMzine, we are certainly looking forward to that third album from Game Zero and we wish them a speedy return to both the studio and the stage. We also thank the band for their time in answering our questions.