Here at RAMzine we love our classic rock. And what better way to celebrate the fine art of rock than with a trip to the UKs best hard rock festival, Hard Rock Hell. With a phenominal line up this year with the King of power screaming Sebastian Bach on the top of the bill along with glam rock god Ace Frehley of Kiss. Tempting? Well it seems most of you thought so as this years' festival has already sold out!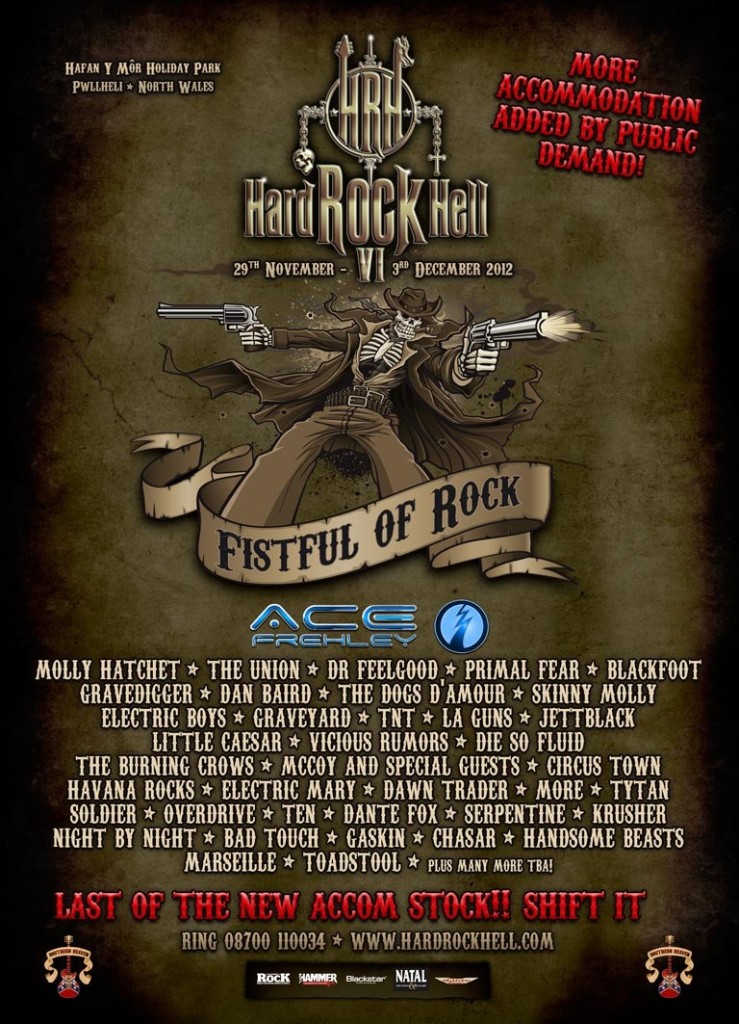 Hometown favourites Attica Rage, Die So Fluid and Tigertailz will also be shredding their load on the stages of Hafan Y Môr Holiday Park in Gwynedd, North Wales. Jettblack, The Union, Buckcherry, Soil and WWE god Chris Jericho's own band Fozzy will also be rocking up the welsh shores this November and December. Plus there are still heaps of bands yet to be announced.
Six years ago, Hard Rock Hell began at Pontins Holiday Park in Prestatyn, and since then has soared to new heights with its hard rock goodness bring your bigger and better bands as the years go on. After last years' final year at Pontins the festival has moved to Gwynedd where the fun continues to strive on.
One of the greatest things about this festival is not only does it deliver incredible line ups year after year but with your ticket you get a room to sleep in! No more tents, no more willies, no more communal showers (let's not mention that again) and even if it rains, it's indoors. No more worries. And this year there is more rooms available than before so it promises to be big.
The second greatest thing about this festival is its themed pre-party which starts on Thursday nights before the actual festival begins. Whether it be pirates of zombies, everyone loves to dress up. With this years' Wild West party being the chosen theme, the western feel is sure to keep you rockers warmed up this winter.
Hard Rock Hell is a festival that more people should be aware of. Its intimate vibes and cosy setting allows you to meet and greet the bands as well as fellow classic lovers. Team RAM hope to see you all there this year with your best cowboy boots on. Yeeehawww!
HRH is held on November 29th until December 3rd at the Hafan Y Môr Holiday Park in Gwynedd, North Wales.