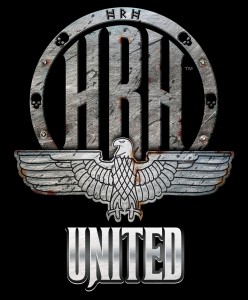 Evil Scarecrow are the masterminds behind such tracks as 'Crabulon' and 'Robotertron'. We caught up with Kraven Morrdethand (bass) and Monty Blitzfist (drums) at HRH United, to find out what the heck Evil Scarecrow is all about. We believe you will find their response enriching and educational. If you don't get it perhaps you never will, but one thing is for sure – you will like their live performance and you will dance!
Kraven and Monty also tell us story behind the mighty 'Crabulon', which was first conceived at a previous Hammerfest after Dr Hell (vocals) witnessed a lady crabbing.
See the full interview here:

Interviewer: Chris James Ryan.
See Evil Scarecrow live! – We highly recommend them!
11th April – Voodoo Lounge, Dublin supported by Psykosis, Enshrined, Displaced
27th May – Bierkeller, Bristol
28th May – Phoenix, Exeter
29th May – Sound Circus, Bournemouth
30th May – Slade Rooms, Wolverhampton supporting Heart Of A Coward
12 -14th June – DOWNLOAD FESTIVAL, Derby